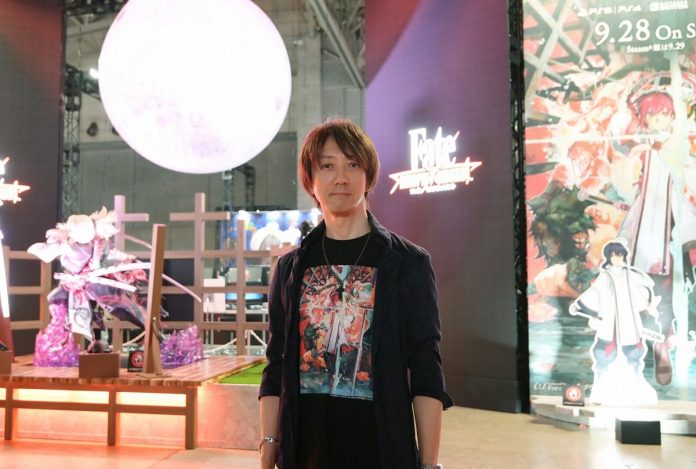 During Tokyo Game Show 2023, our Japanese editorial team had the opportunity to interview Tomohiko Sho, producer of Koei Tecmo's upcoming title Fate/Samurai Remnant. The following article summarizes some of the highlights of the original interview about specifics of the game and how it came to be. 
Fate/Samurai Remnant is a 3D action game scheduled for release on September 28 for the PlayStation 4/PlayStation 5/Nintendo Switch and September 29 for the PC (Steam). The game is being developed by Omega Force, and the scenario is being handled by Koei Tecmo's Fire Emblem: Three Houses team as well as TYPE-MOON staff.
Set in Edo Period Japan, Fate/Samurai Remnant is unique in that it allows the player to experience the Holy Grail War from the perspective of a master rather than servant. As Musashi Miyamoto's disciple, Iori Miyamoto, the player fights alongside Saber against other masters and their servants in a war to secure the "Waxing Moon Vessel," a wish-granting object.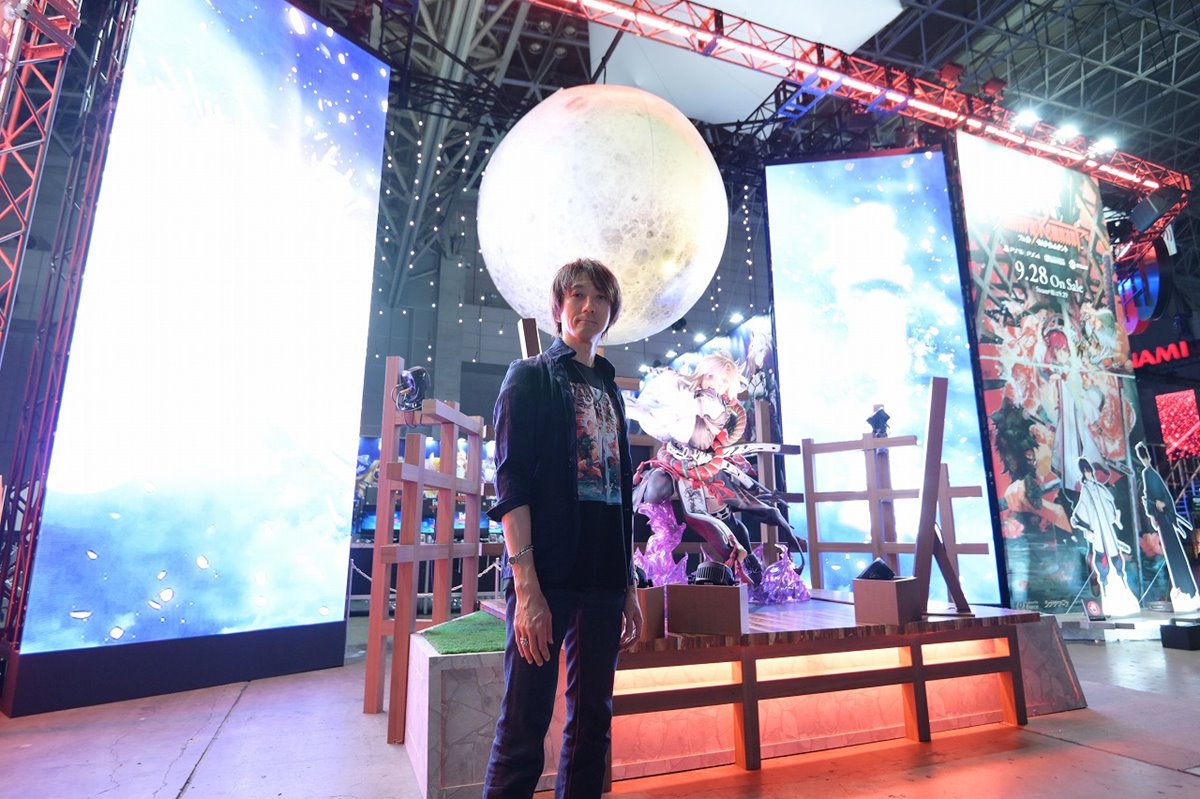 Tomohiko Sho, producer of the title, mentions Fate/stay night, his favorite Fate series title, having a very strong influence on the game. Originally a passionate lover of adventure games, Sho found himself moved by the (at the time) unvoiced visual novel of only text and images far beyond his expectations. This is when he first got the idea of creating a Fate action RPG that would take on the perspective of the master, which came to influence Fate/Samurai Remnant deeply.
The idea to make Fate/Samurai Remnant an action game was also the result of considerations of how to best combine the different fields of expertise of Omega Force, Koei Tecmo and TYPE-MOON. Omega Force's experience in action and simulation games was utilized to create a Fate game with the goal of not only appealing to existing fans of the series but bringing it to an even wider audience.
When asked about how approachable the game will be for newcomers, Sho confirms that the game features difficulty settings, and that there will be a difficulty level suitable for those not experienced in action games. At the same time, he reveals that in initial stages of development, Fate/Samurai Remnant had been envisioned as a rather severe soulslike game. However, this idea was abandoned in favor of welcoming a wider target audience, including players of Fate/Grand Order, and from that point on, development was centered around creating an intuitive and approachable action RPG with easy-to-understand controls and helpful visual cues.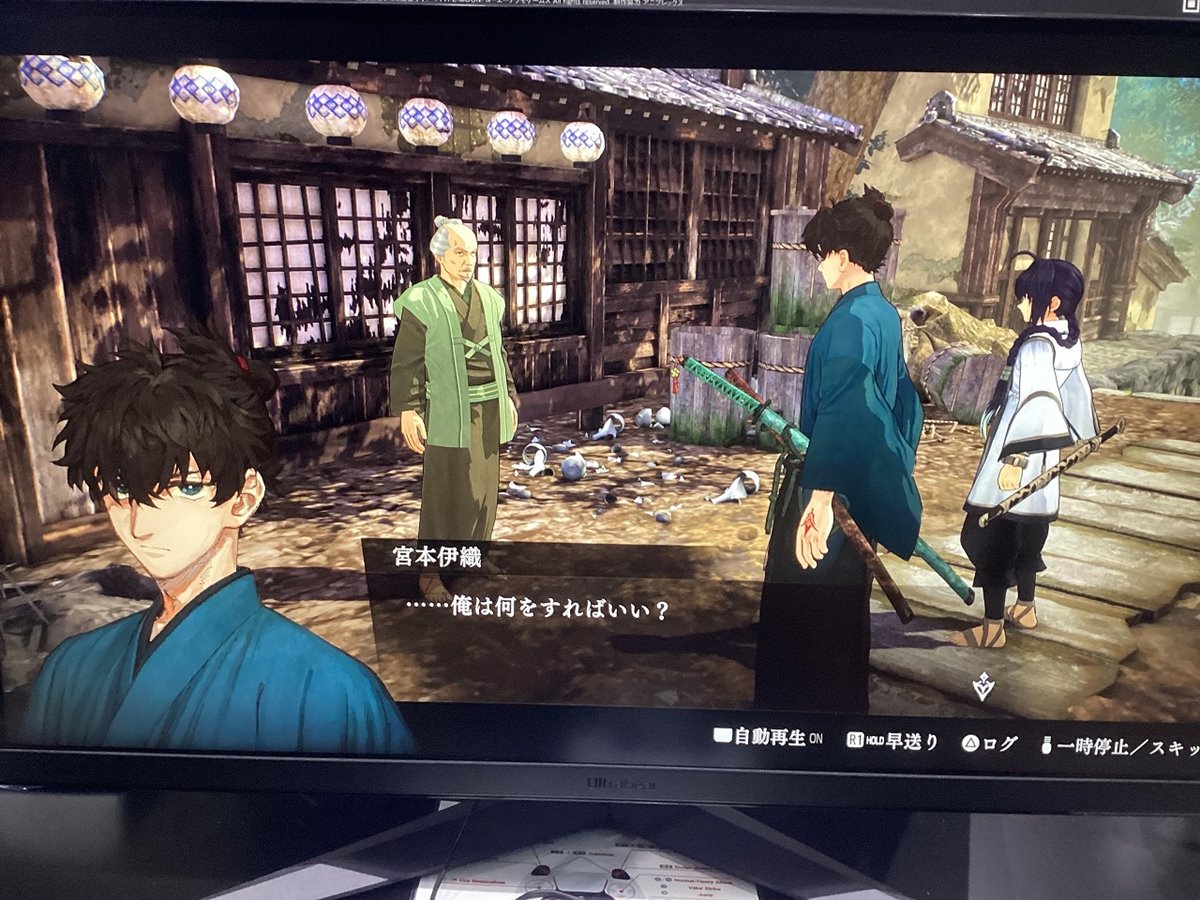 As for those not knowledgeable about the extensive lore and setting of the Fate series, Sho explains that the protagonist of the game himself is a person who has not even heard of the words "Holy Grail War," and that the game is designed in a way that even newcomers can gradually learn about the concepts, terminology and worldview of the Fate series.
An aspect of Fate/Samurai Remnant that, according to Sho, took particularly hard work was making the game work despite the huge gap in power between Iori and Saber, who fight alongside each other. Such a dynamic is not at all common in action games, and striking a good balance that feels true to the series but also works game mechanic-wise apparently took a whole lot of trial and error, as making Iori too weak would make for a stressful and unexciting playing experience, while making Saber too strong would make the game lose its point. As a solution, Iori was made to be able fight exhilarating battles against human opponents but rendered unable to directly fight servants (until Saber depletes their Shell Gauge), a novel mechanic for action games.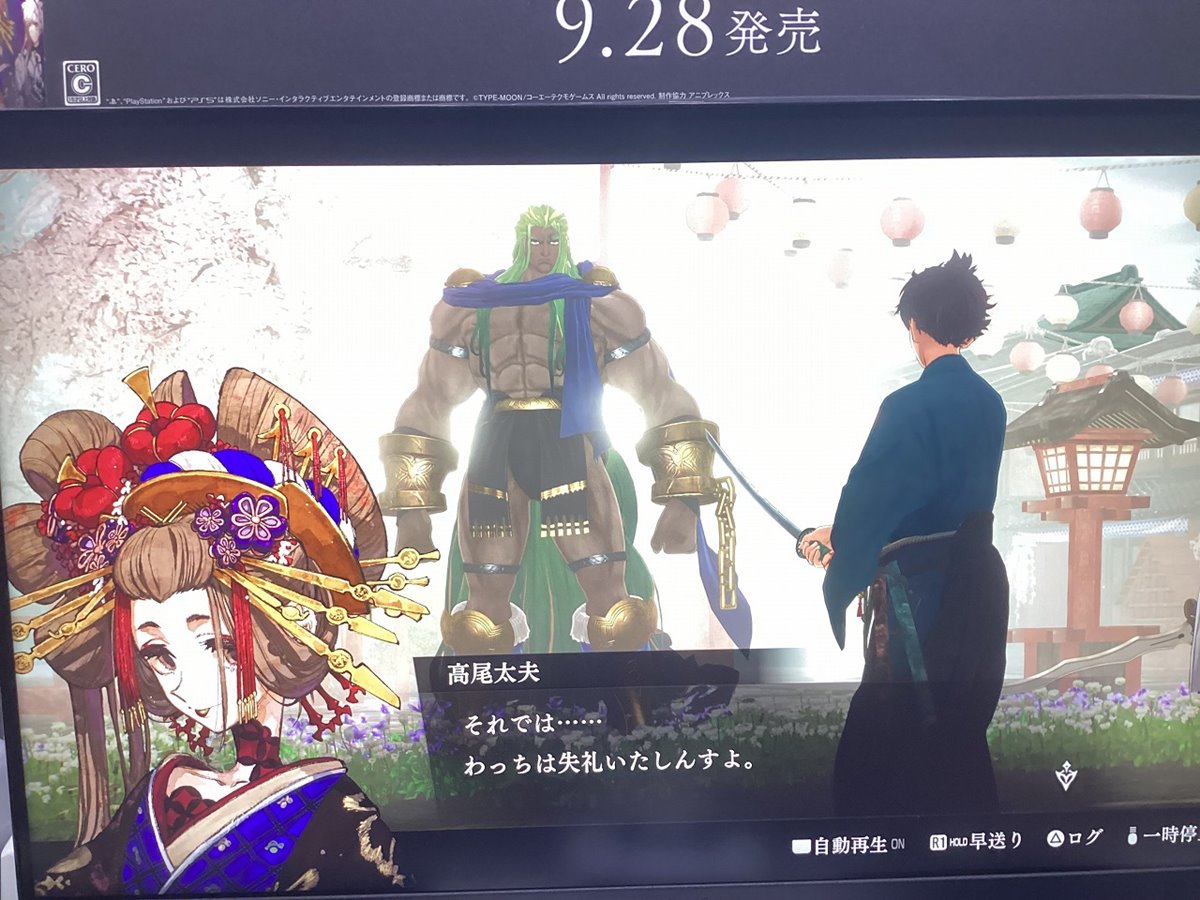 Regarding the topic of Saber being mostly AI-operated and being playable only in limited time frames, Sho explains that the concept of Fate/Samurai Remnant is to deliver "the ultimate Holy Grail War experience," and having the player be in the position of a human was an important foundation needed to realize this goal, as being able to switch between characters at will would go against this idea. This is why, initially, Saber was intended to be a completely non-playable character. However, Sho explains, the team foresaw that fans of the series would want to play as the servant as well, leading to the "temporarily playable" mechanic being implemented.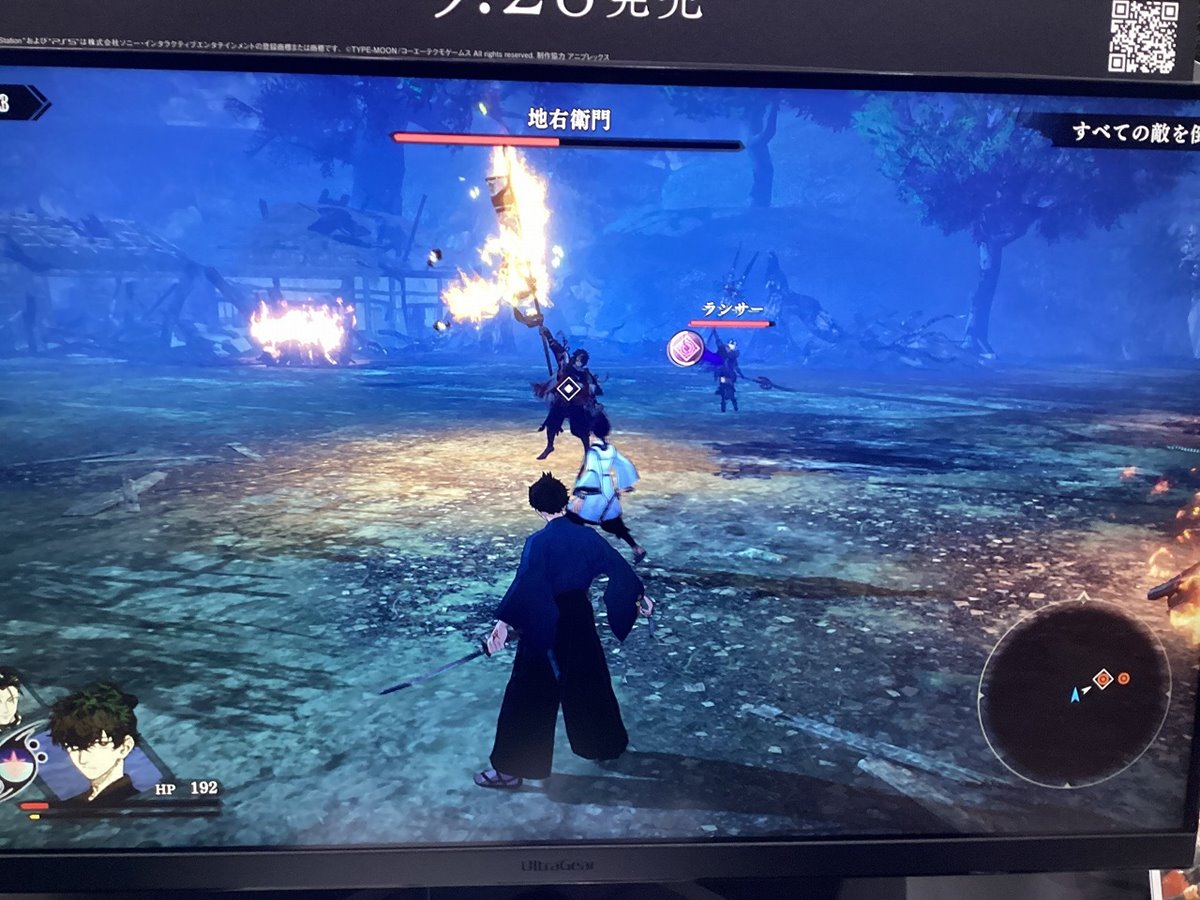 Explaining RPG elements of the game, Sho mentions that the player's individuality will be able to come through in how they choose to develop characters' skill trees, for example, which of Iori's five stances they choose to strengthen, which Deviant Servants they choose to take along later in the game or how they choose to develop Saber's skills.
Elements of exploration, mini games and side quests are also present, and specific story events related to Deviant Servants will be available in different chapters of the game. As these story events can only be challenged at specific timings in the game, Sho mentions that some of them will be extremely difficult to capture, to the point that "players will be seeing hell." This is where players can make use of the system of strength being carried over when replaying the game.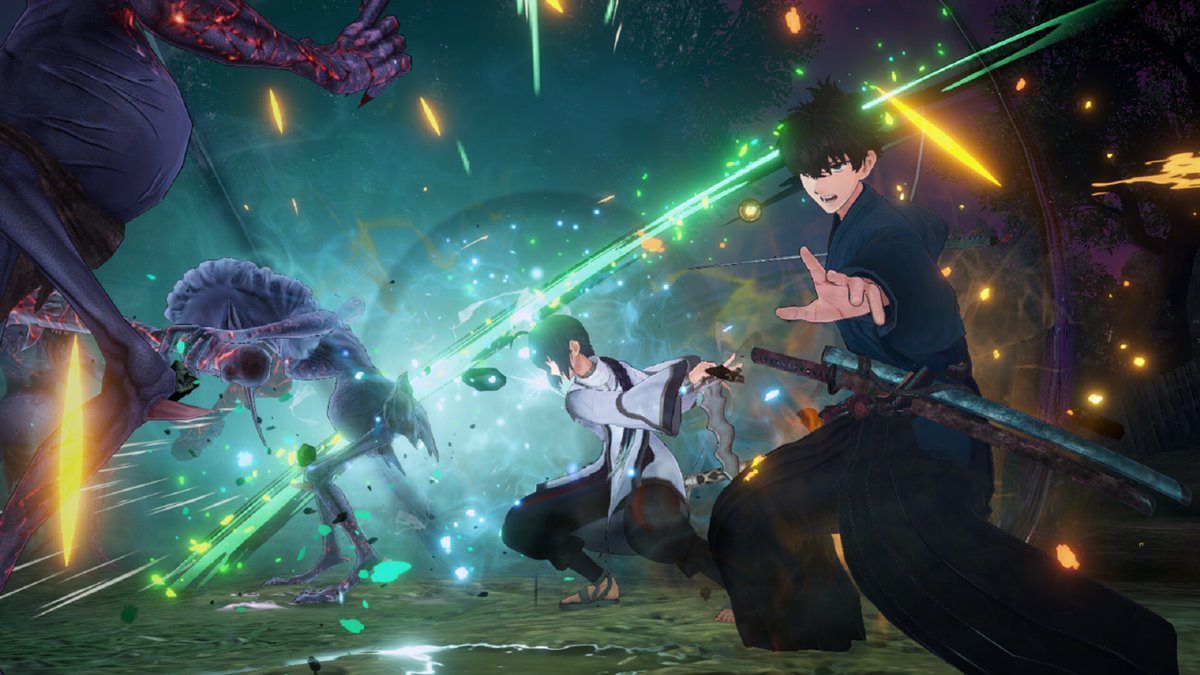 Finishing up the interview on the topic of the future of Fate/Samurai Remnant, Sho expressed his personal wish (though no official plans exist yet) for an anime adaptation of the game, as well as a collaboration event with Fate/Grand Order.
As indicated previously, this article summarizes certain highlights of the interview originally conducted in Japanese. Those who wish to read the full story and precise details may refer to the original interview. 
Fate/Samurai Remnant is scheduled for release on September 28 (September 29 on Steam).




Written by. Amber V based on the original Japanese article (original article's publication date: 2023-09-25 12:56 JST)