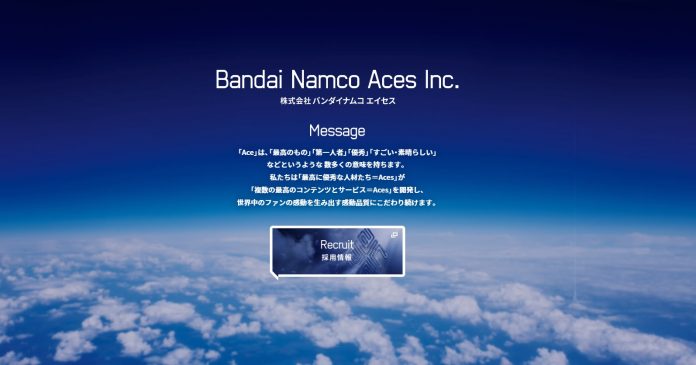 Written by. Nick Mosier based on the original Japanese article (original article's publication date: 2022-07-01 12:07 JST)


Bandai Namco Entertainment and ILCA founded a new company called Bandai Namco Aces in June, with Bandai Namco being a 51% shareholder and ILCA being a 49% shareholder. The new company says they will be planning, developing, and operating console games, network content, and PC content.
According to a press release from the company, Bandai Namco Aces was made to "deliver high-end games that exceed the expectations of fans around the world" and strengthen their capacity to develop games with hyper-photorealistic expression. By utilizing Bandai Namco's expertise in game production and ILCA's cutting edge technology, Bandai Namco Aces aims to deliver high-quality content.
As for what the studio will be working on, one example that comes up is the Ace Combat series. Bandai Namco Entertainment and ILCA collaborated on the development of Ace Combat 7: Skies Unknown, and the game proved to be a success by reaching over 3 million sales, the highest in the series. There has already been an announcement that a new Ace Combat is in the works, with the two companies coming together once again. They are currently recruiting personnel for the project.
When looking at the board of directors for Bandai Namco Aces, in addition to high-ranking members from ILCA and ORCA (a company associated with ILCA), we can see names such as Kazutoki Kono and Shinya Sorimachi who are involved with the Ace Combat series. The official website also seems focused around Ace Combat from its sky background to the messages from the executives. It certainly looks like this new company will have deep ties to the series.
[Update 2022/07/01 17:00 JST] Took out the last paragraph about our prediction regarding The Idolmaster series.