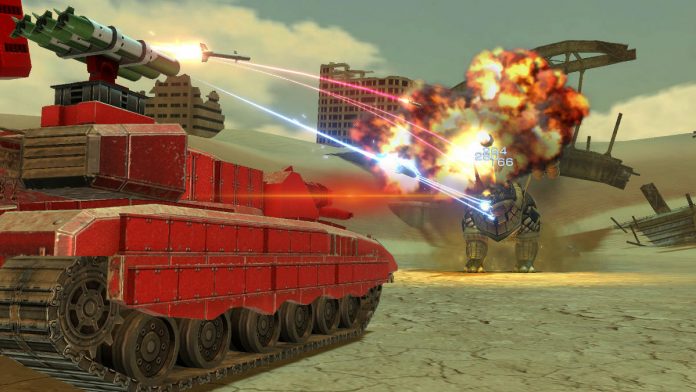 Written by. Marco Farinaccia based on the original Japanese article (original article's publication date: 2022-07-01 14:55 JST)


Kadokawa Games has announced that it has transferred the Japanese publishing rights for Metal Max Xeno: Reborn to Clouded Leopard Entertainment. The overseas release of the game will continue to be published by PQube.
Metal Max Xeno: Reborn is an RPG developed by Kadokawa Games and 24Frame which was published in 2020 by Kadokawa Games. The game is a remake of 2018's Metal Max Xeno that uses a new engine and features a completely revamped story, battle system, graphics, and more.
The series began with the original Metal Max, which was developed by Crea-Tech and released for the Famicom by Data East. In more recent times, a number of games in the series have been published by Kadokawa Games, including Metal Max 3 for the Nintendo DS and Metal Max 4: Gekkou no Diva for the Nintendo 3DS.
However, things have been rather unstable for the series lately. In June, it was announced that development of Metal Max Wild West had been cancelled, and that same month, Metal Max 4: Gekkou no Diva, Metal Max Xeno, and the 3DS virtual console release of Metal Max were all removed from sale. Also, as of July 1, publishing rights for the console version of Metal Dogs have been transferred to 24Frame, the developers of the game.
Kadokawa Games continues to undergo large organizational changes following CEO Yoshimi Yasuda and company director Satoshi Fuyuno parting ways with the company to form their new studio, Dragami Games (related article). Dragami Games has taken over some of Kadokawa Games' business duties, as well as the publishing rights to some of their currently available titles.
The official Kadokawa Games website has been largely stripped down as of the end of June, and around 30 employees have moved to Dragami Games. It is likely that the transfer of publishing rights for both Metal Max Xeno: Reborn and Metal Dogs are also a result of the company scaling down its business operations. It's anyone's guess as to where the series will go from here, and fans are left to wait for any news regarding the tentatively titled Code Zero or other future titles.