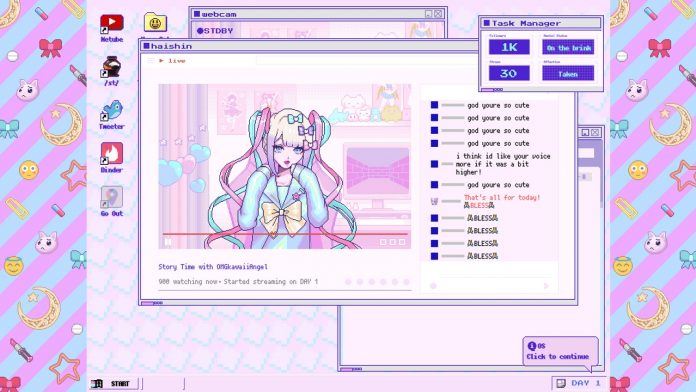 Publication date of the original Japanese article: 2021-11-06 21:41 (JST)
Translation: Ari Clark, Braden Noyes, and Ryuki Ishii

Japanese company Why so serious announced the release date of NEEDY GIRL OVERDOSE (now renamed to NEEDY STREAMER OVERLOAD for the global version). It will be released on January 21, 2022 (JST) for PC (via Steam) under the company's indie game label WSS playground.


NEEDY STREAMER OVERLOAD is a multi-ending adventure game that follows the daily life of Ame-chan, an aspiring live streamer with a desperate need for social acceptance. You play as Ame-chan's "P-chan," which is a combination of various concepts including her significant other and her producer, and guide her to become "the #1 Internet Angel (streamer)."
She streams under her alter ego "OMGkawaiiAngel-chan," but when she first starts streaming, the comments are sparse, her follower count is low, and she's a streaming nobody. That's when the player starts mentoring her as a potential popular live streamer. Help her amass devoted listeners and obsessed fans to "squeeze stupid amounts of cash out of her donation-happy otaku followers."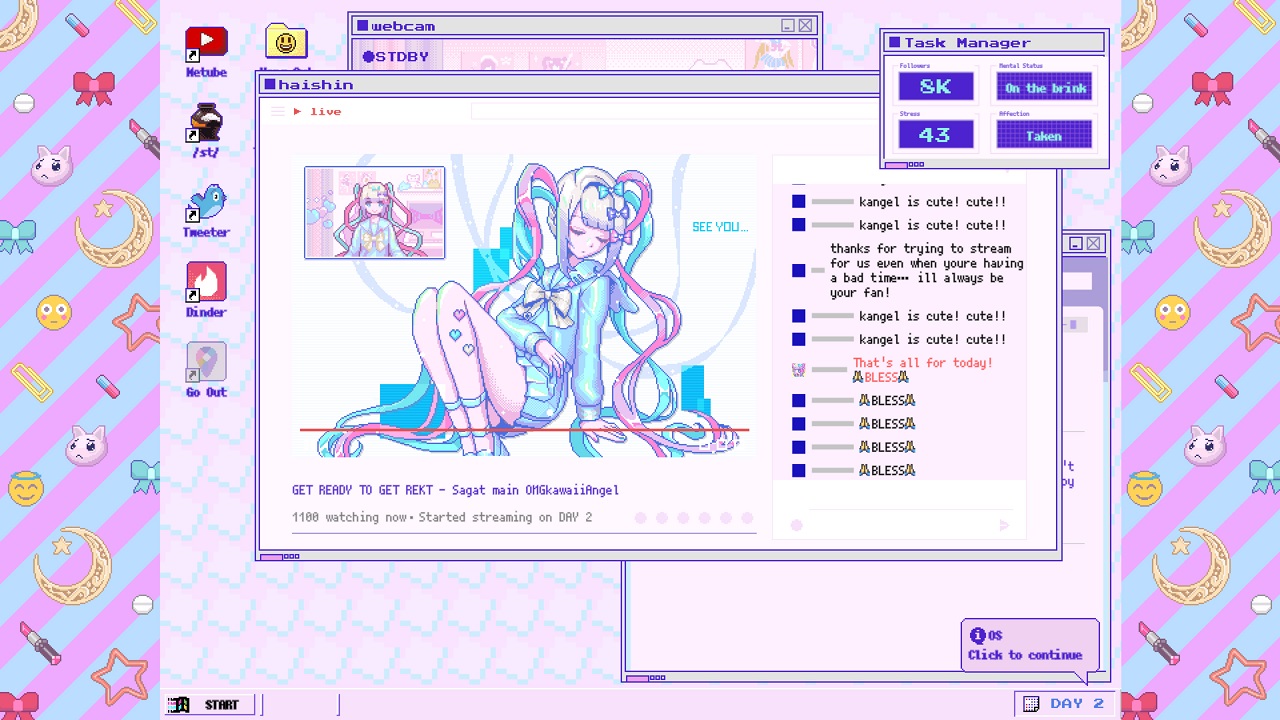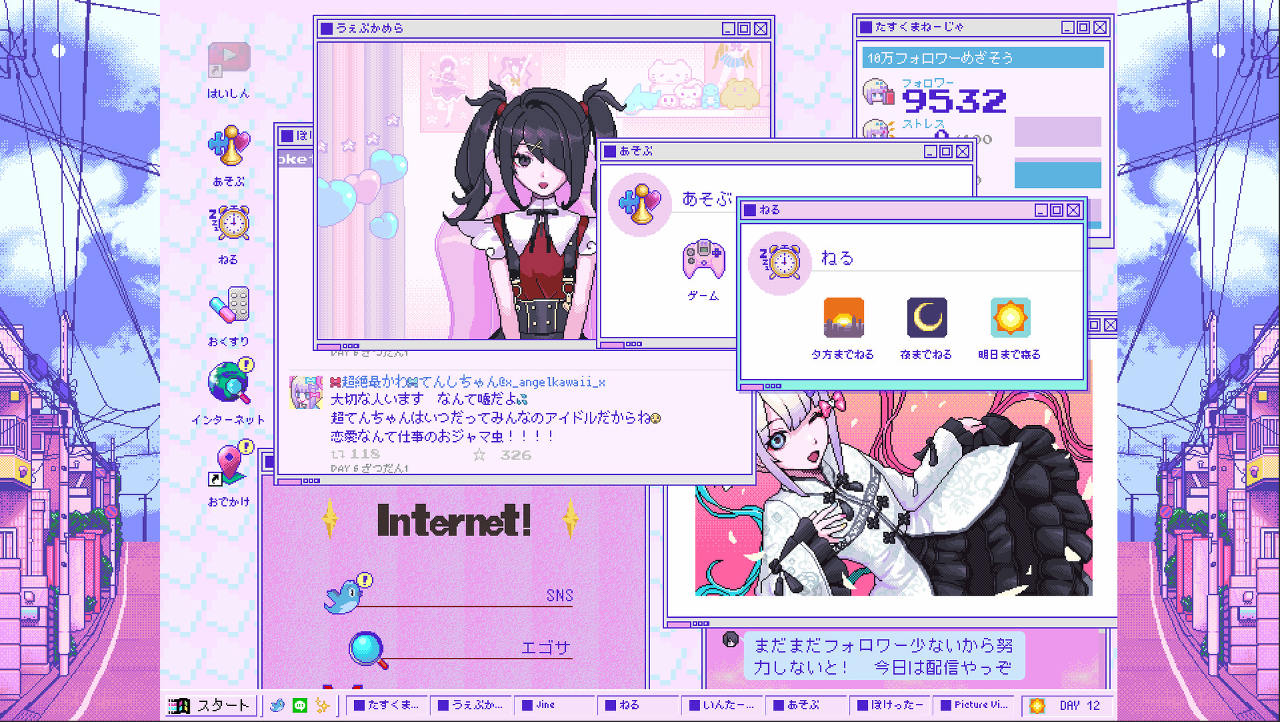 Ame-chan gets stressed out by sucking up to her listeners. Part of your job is to relieve her stress by taking Ame-chan on dates, sending her on dates with other guys via online dating apps, and giving her psychotropics to take the edge off. That'll surely keep her happy and mentally healthy. She's mentally unstable, and players' actions will alter her mental well-being, her affection toward P-chan, the number of Ame-chan's followers, and the overall course of the story.
Ame-chan has both public and private social media accounts, and reading her posts after she's done something is all part of the fun of this game. She has a tendency to act supportive and friendly in public, while "talking loads of smack and spreading rumors" privately. Sometimes you'll receive long messages from her via a messaging app as well.
The game has various possible endings which apparently include Ame-chan falling deeper into her depressed mental state, causing harm to P-chan, getting completely messed up in the head, or even improving her mental well-being to the point where she no longer needs to seek approval from her fans (which is more of a game-over situation in this case).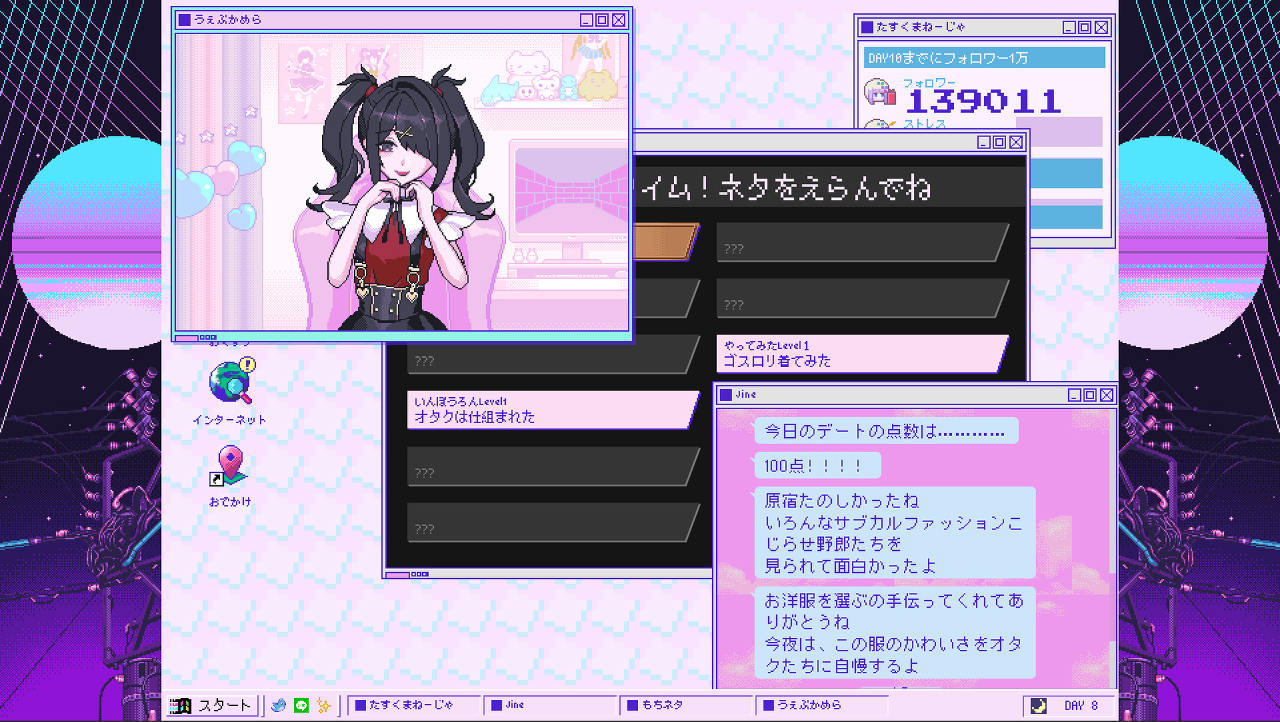 This project was kickstarted by Nyalra, a freelance writer who has been showing a strong interest in topics like Bishojo games and the desire for social approval for some time now, and published their own book, The Field Guide to Needy Girls: All the Crazy Girl's I've Encountered on Social Media (承認欲求女子図鑑 ~SNSで出会ったヤバい女子たち~), in November 2020.
NEEDY STREAMER OVERLOAD was initially planned to release in Spring 2021, but has been delayed several times to polish and add more content to the game. It is currently scheduled to launch on January 21, 2022 (JST) for PC (via Steam).