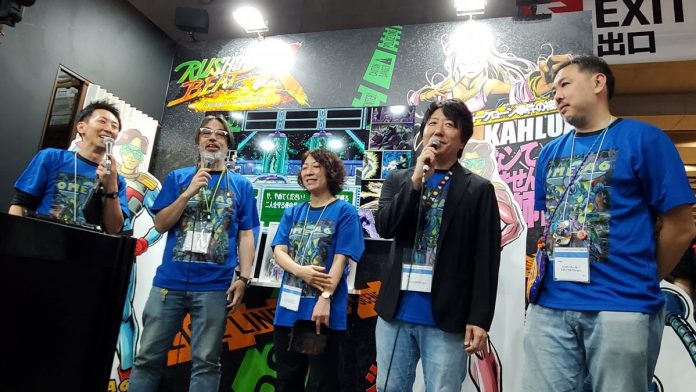 Omega 6 The Video Game is a manga-to-video game adaptation of former Nintendo artist Takaya Imamura's retro sci-fi manga Omega 6. Imamura is the artist behind Nintendo titles such as Star Fox and F-Zero and iconic characters such as Captain Falcon and Tingle. His new title Omega 6 was first announced in November last year, and it was subsequently revealed that it would be a joint project between Japanese developers Happymeal and City Connection.  
Since the game is still very much surrounded in mystery, our Japanese editorial team took the opportunity to interview the key players of the production, namely Happymeal CEO Junji Seki, City Connection CEO Nobuhiro Yoshikawa and the original author Imamura Takaya himself. Yoshikawa and Seki talk about how it feels to work with a seasoned Nintendo veteran, and Imamura shares his goals for the new game. This article summarizes some of the highlights of the original interview.
On the topic of how the Omega 6 manga came to be in the first place, Imamura comments that when he first started writing it, he had no plans to turn it into a video game or even a full comic book. "I just thought, now that I'm at this age, I have to do all the things I want to do," Imamura explains his motivation. Though he had no clear direction for his manga, he wanted to create something others would want to read.
On the other hand, Seki and Yoshikawa add that they saw great potential in Omega 6 as material for a video game due to its high-quality story, developed worldview and characters, which is why they entered discussions for an adaptation with Imamura just before the manga went on sale. They also admit that they jumped at the chance to work with a talented veteran like Imamura.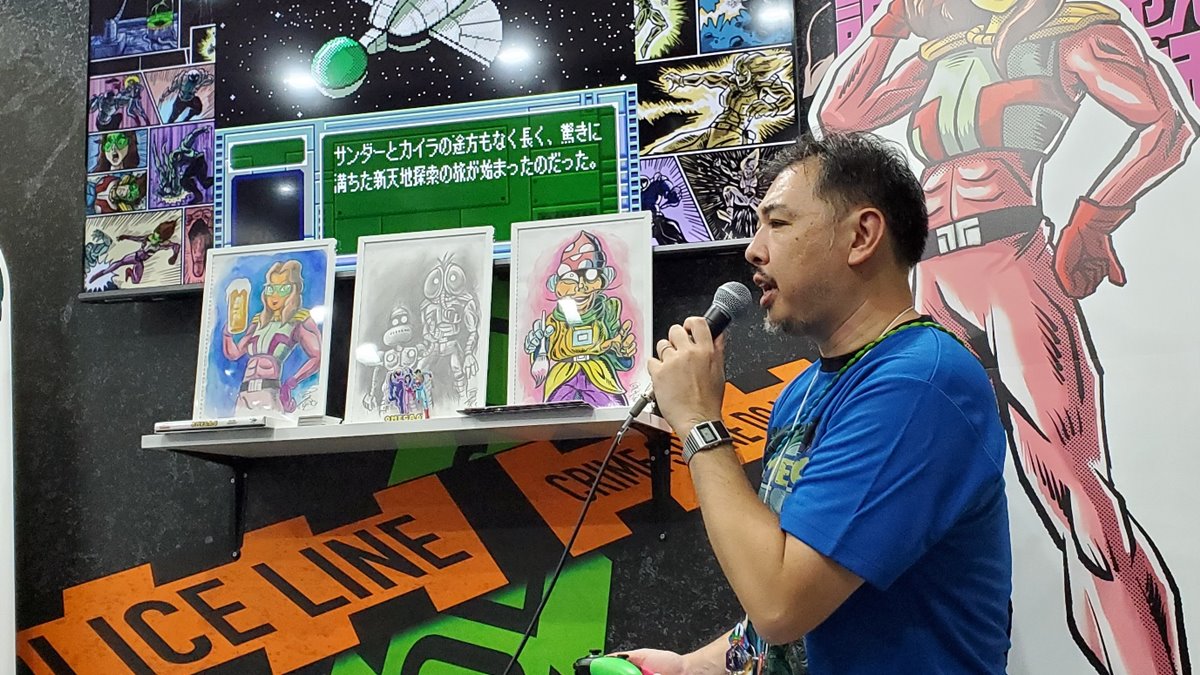 As for what they were able to learn from Imamura and his Nintendo ways, Yoshikawa admits that he expected Imamura would be all about recklessly pursuing his vision regardless of budget and circumstances, but was surprised to find that things were completely different. It seems that the policy Nintendo nurtures is to set a budget and timeframe, select the right members and do as much as possible under these set conditions – in other words, a completely normal way of working.
As for the process of developing a game, Imamura stresses the importance of "bringing it to completion," which experienced game publisher Yoshikawa calls the hardest part of making a game. Imamura's policy of always keeping the end goal in mind has helped Omega 6's development proceed smoothly.
Another impressive characteristic of Imamura is his ability to "subtract" – Yoshikawa explains how game developers tend to do a lot of "addition" when it comes to a game's content but find it a lot more difficult to decide what to "subtract," i.e. remove. Apparently, Imamura is determined and radical with what he cuts out, and doesn't hesitate to remove content in the early stages of development either. Instead, he focuses on thoroughly refining the elements he decides to leave in.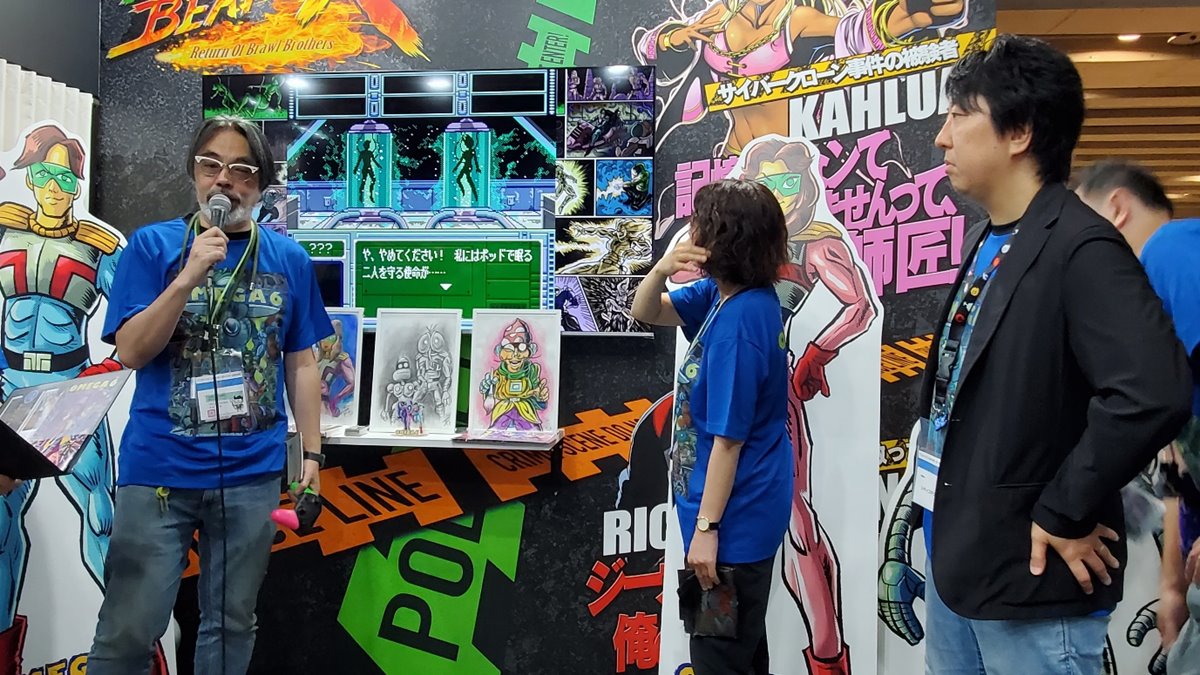 Imamura himself comments that for many of the elements that are included in games, the players wouldn't care if it was included or left out. Therefore, he doesn't like to waste his time "kneading and stretching out" such elements, which is why he developed his stern decision-making abilities back in his Nintendo days. 
Asked about his goals for Omega 6 The Video Game, Imamura is troubled for a precise answer. However, he mentions that he would like the finished product to feature small, fun moments throughout, be they gameplay elements or humor. He describes the game more specifically, explaining that there will be a lot of meeting and talking to various people, as well as some mystery solving (reminiscent of the adventure game Retro Mystery Club). Imamura also mentions wanting to see how interesting he can make the game through its appearance and worldview.
In addition, Seki reveals that the team has been consulting with Kenji Matsutani to make the game's adventure elements similar to those of The Legend of Zelda: Breath of the Wild. They envision Omega 6 as a sandbox-type world in which the player can either keep progressing the main story or immerse themselves in side quests. Apparently, there will be a Retro Mystery Club-esque main plot, as well as various smaller stories centered around characters written by Imamura. The team is also thinking of making it so that you can keep playing the game even after the main story concludes. 
But that's not all, as the Omega 6 game will also include battles, which will be initiated both through forced events and through encounters that occur when moving from one location to another. On the other hand, the battles are meant only to "spice up" the story, as Seki explains, so there will be no stat building elements, and the difficulty level will also match this notion. 
Omega 6 The Video Game is planned for release in 2024 for the Nintendo Switch and PC (Steam).