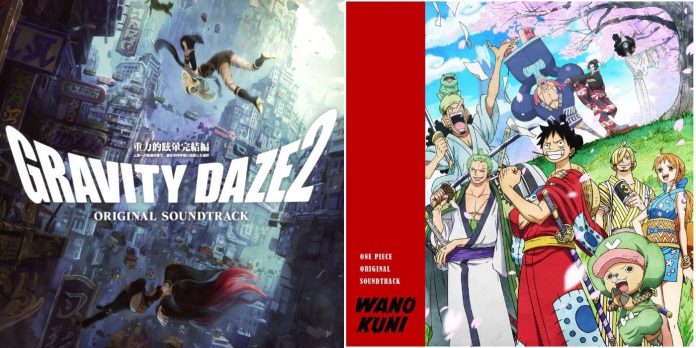 In a recent series of tweets, popular Japanese anime and video game composer Kohei Tanaka gave insight into his career and how he was perceived when starting out around 35 years ago. Known for his work on One Piece, the prolific composer has also worked on such diverse titles as the Sakura Wars series and games including Alundra and Gravity Rush.
According to his X/Twitter posts from November 16, Kohei Tanaka refused all offers to score live action dramas and films at the beginning of his career, choosing to specialize in anime and game soundtracks instead. At the time, people told him that he was very stupid to do this.
Looking back on his big decision, Tanaka concluded that he was completely right to focus on composing for anime and game titles, and comments how satisfying it was to turn the tables on those who had criticized him. He backs this up by saying that nowadays the easiest way for a Japanese musician to receive recognition worldwide is to be an anime or game composer or singer. As an example, he mentions how YOASOBI became the first Japanese musicians to top the US Billboard charts with 'Idol', the opening theme from anime series Oshi no Ko.
Personally, he states that the experience of performing the 'One Piece Concert' and 'Kohei Tanaka Live' in over 20 countries showed him how Japanese anime and games are extremely popular worldwide. He says that his concerts have been packed regardless of the venue or the scale of the event. Tanaka details the aspects of these events that make him feel happy and honored, such as when everyone sings along to all the songs in Japanese, the standing ovations and the times when people have cried with happiness at signings. He joked that the air pressure from 3000 fans singing and clapping in Los Angeles' Dolby Theater earlier this year nearly knocked him over!
A fan of Tanaka responded that they would like for him to score a live action production. In Tanaka's reply, he mentioned that he did accept the offer to compose the soundtrack for the live action NHK drama 'Gold' about 4 years ago after much hesitation. However, he said that he has refused all other offers to score live-action dramas and films and hardly ever receives such requests as a result. Kohei Tanaka seems determined to continue specializing in anime and games.