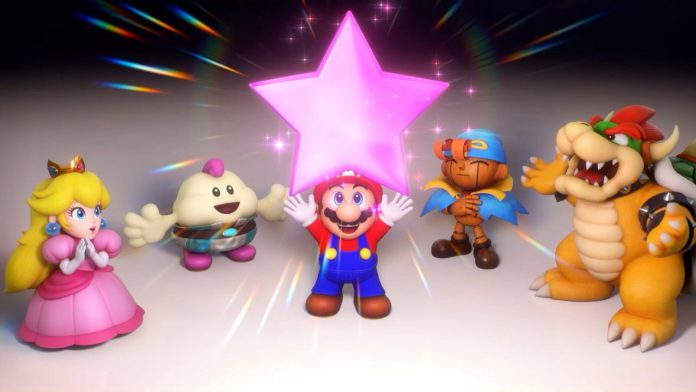 Yoko Shimomura, the composer who created the OST for the Nintendo Switch Super Mario RPG remake, recently shared some insight into the early stages of the process via a thread on X/Twitter. She admits to having some trouble at the start due to excess nostalgia for the original title. 
Shimomura also worked on the soundtrack for the original Super Mario RPG that was released on the SNES in 1996, and her prolific credits since then have included the Legend of Mana, Parasite Eve and Kingdom Hearts series.
Despite this, Shimomura's work on the Super Mario RPG remake soundtrack got off to an uncertain start. She reveals that she focused too strongly on conveying nostalgia in her initial attempts, resulting in a sound that was 'too retro.' After consulting with the rest of the production team, she was inspired by the overwhelming love everyone had for the original game, and was immediately able to compose the intimidating first track. This track enabled her to see what direction she should take the rest of the soundtrack.
Her aim while working on the new Super Mario RPG tracks was to create fresh arrangements of the originals that would appeal to people who have grown up with modern game music as well as those who played the SNES version of the game. However, Shimomura emphasizes that this wasn't something she could achieve alone and tweeted to thank the orchestral arrangers Natsumi Kameoka and Tomomichi Takeoka, recording and mixing engineer Kentaro Ino, and everyone else involved in the game's development and production. She also gave a shoutout to all the fans who love and support Super Mario RPG.
In response, fans expressed their interest and anticipation regarding the new arrangements. One user shared how impressed they were after listening to Shimomura's new arrangements and that they felt conflicted about how our perception of what sounds "retro" has changed over the years. They also highlighted how different composers convey nostalgia in different ways, mentioning Masayoshi Soken's soundtrack for Final Fantasy 16, where callbacks to motifs established by original Final Fantasy composer Nobuo Uematsu can be heard.
Super Mario RPG is now available for the Nintendo Switch.