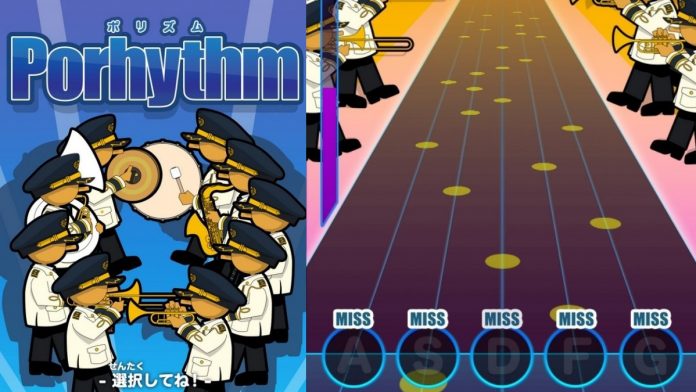 Japan's Metropolitan Police Department's website features a free-to-play rhythm game called Porhythm. Based on Wayback Machine, the game has been available since August last year, but it has recently gone viral on social media after a post by Twitter user @hincoco27. The reason for the buzz seems to be how unexpectedly difficult the game is. 
Porhythm can be played in the "Pipo-kun's town" section of the website, with Pipo-kun being the Metropolitan Police Department's adorable mascot. It's a simple rhythm game that consists of tapping notes that flow in sync with the music played by the Police Department's musical band. There are three difficulty levels to the game: Officer (easy), Sergeant (normal), and Inspector (hard), with each level having different songs to play.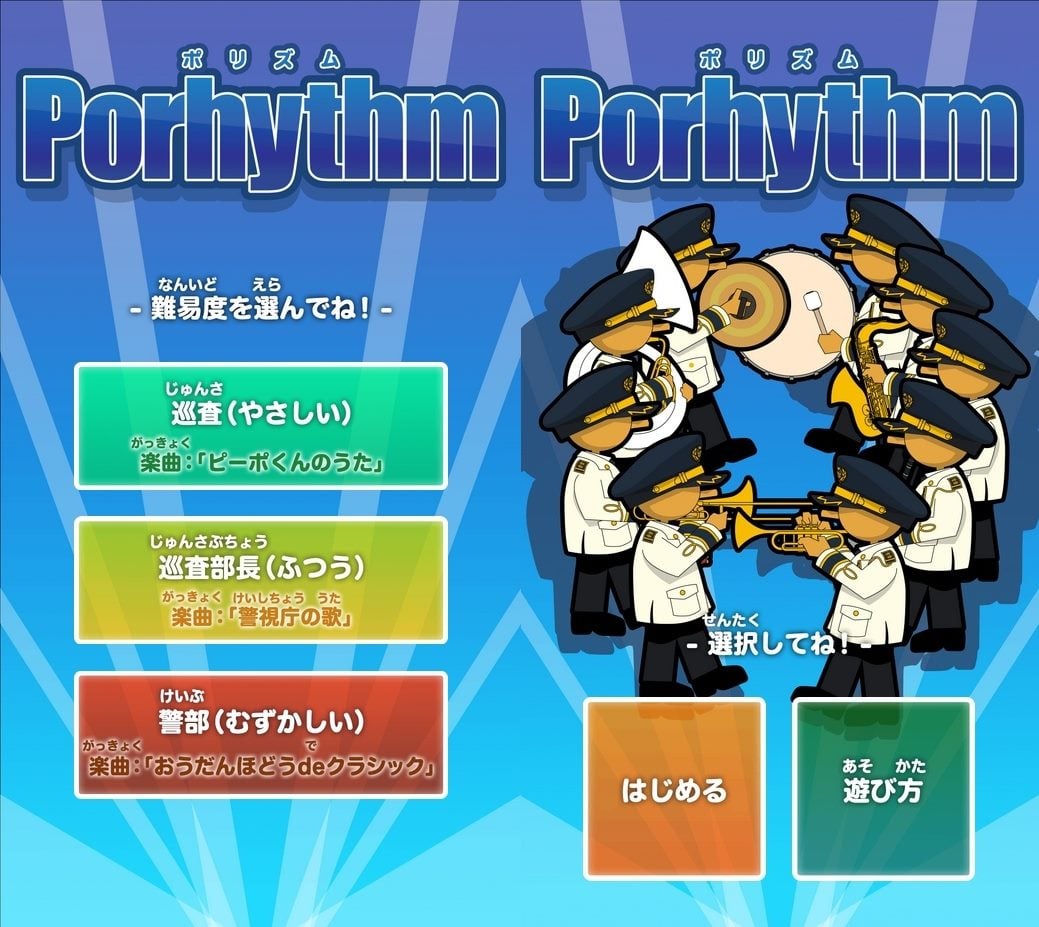 One of the things that make this game super difficult is apparently how strict the judgement of the notes is. Like many rhythm games, Porhythm has notes that need to be tapped simultaneously and streams, but the scoring of these notes is unforgiving, raising the difficulty of the game. Some users commented that the leftmost note is particularly tough, and some even speculated that its hit zone might be narrower than the middle one's. 
The fact that no speed or key binding adjustments can be made also contributes to the difficulty of the game. When playing "Pipo-kun's Theme," in the Officer (easy) mode, the flow of the notes is extremely slow, and the speed cannot be adjusted. In addition, there are also challenging simultaneous notes and streams, which caused users to poke fun at this so-called easy level that is not easy at all.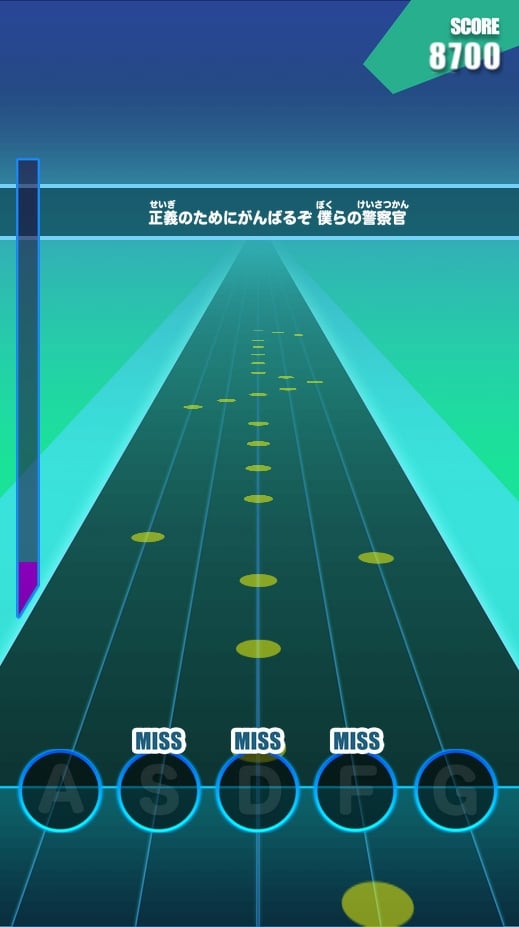 And the portion of the game that's so difficult it's making even seasoned rhythm game players want to scream is the "Pedestrian Crossing de Classic" song, which can be played on the Inspector (hard) level. This musical piece is written as a tutorial on how to correctly cross a pedestrian crossing, accompanied by timeless classical pieces such as the Turkish March and Orpheus in the Underworld. The medley format of the song requires players to adapt to the tempo and flow of each song which, combined with the previously mentioned strict judgment of notes, makes for an extremely challenging play.
However, this song has a charming element as well – as the lyrics of the song go "Right, clear!" and "Left, clear!", the notes flow right and left in sync with the lyrics, which tells of how the creators had in mind the educational purpose of the game.
For anyone looking to challenge themselves with the unexpectedly hard rhythm game Porhythm, it can be accessed from the playroom in Pipo-kun's Town on the Metropolitan Police Department's official website. Apart from Porhythm, there are also the games Reversi and Traffic Control, all meant as a means to learn traffic safety through play. 




Written by. Amber V based on the original Japanese article (original article's publication date: 2023-06-05 20:13 JST)