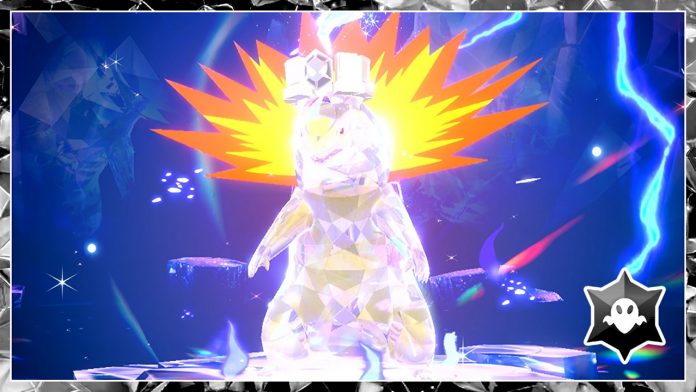 The Pokémon Company has announced that Typhlosion will be coming to Pokémon Scarlet and Violet via 7-star Tera Raid Battles.
Typhlosion debuted in Pokémon Gold and Silver and is the final evolution of Cyndaquil. It is a Fire-type Pokémon with high Special Attack and Speed. The Tera Raid Battle event for the Mighty Typhlosion will take place from April 14 at 9:00 to April 17 at 8:59 (JST) and from April 21 at 9:00 to April 24 at 8:59 (JST). Its Tera Type is Ghost, and its appearance is somewhat reminiscent of the Hisui region form. Please note that if you catch it during the first event period, you will not be able to catch it during the second period.
Various Pokémon have appeared in Tera Raid Battle events so far, including the recent inclusion of Samurott and Decidueye. These two, just like Typhlosion, are the final evolutions of the starter Pokémon that can be chosen in Pokémon Legends: Arceus. Although their region forms differ, this completes the trio of the Hisui region starter Pokémon.





Translated based on the original Japanese article (original article's publication date: 2023-04-10 10:10 JST)