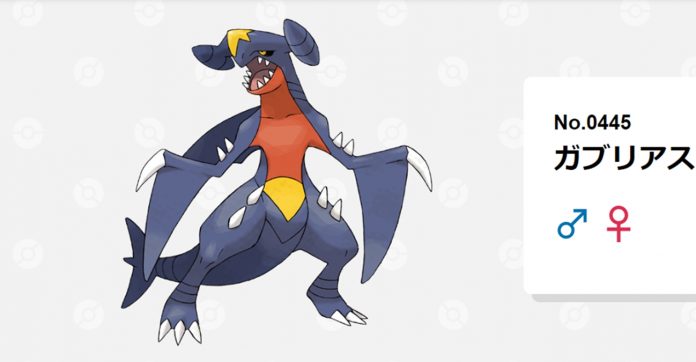 The similarities between the Pokémon Garchomp and professional baseball player Shohei Ohtani have stirred up excitement among Twitter users in Japan.
Shohei Ohtani is a baseball player hailing from Japan's Iwate Prefecture. After graduating from Hanamaki Higashi High School, he was drafted by the Hokkaido Nippon-Ham Fighters. He is one of the sport's few true two-way players, skilled as both a pitcher and a batter. The Fighters posted Ohtani to the MLB beginning with the 2018 season, where he signed with the Los Angeles Angels, his current team. He has continued to star as a two-way player in the major leagues, earning a slew of accolades, including the MLB's American League MVP award in 2021.
Garchomp is a Pokémon that first appeared in Pokémon Diamond and Pearl. It boasts an impressive base stat total of 600 and is well balanced in Attack, Defense, and Speed. The Pokémon has long been a mainstay of the competitive scene, serving as a heavy hitter on offense.


At first glance, you would be forgiven for thinking that a fictional Pokémon creature has nothing in common with a real-life baseball player. However, a number of users have pointed out some surprising similarities. First is a tweet by @GaBkIssAngel, who notes that Ohtani and Garchomp have almost the same height and weight.


The two certainly are similar with Garchomp coming in at 190 cm and 95 kg, while Ohtani is 6′ 4″ (193 cm) and weighs 210 lbs (around 95kg) (MLB).
Garchomp's base Attack stat is a high 130, while its base Special Attack is a decent 80. In some Pokémon media, there have been Garchomps that excelled in both styles, making it the equivalent of a two-way player in a sense.
The two also share similarities in their place of origin. As mentioned previously, Garchomp first debuted in Pokémon Diamond and Pearl. The games are set in the Sinnoh region, the geography of which is based on Hokkaido. Ohtani is from Iwate Prefecture, which is near Hokkaido, and also played for the Hokkaido Nippon-Ham Fighters.
Users also had fun pointing out various other similarities, like how both are very fast despite their height. The discussion grew large enough that Garchomp started trending on Twitter in Japan.


We spoke to @GaBkIssAngel, who pointed out the size similarities, and learned that the Twitter user is a huge Garchomp fan. They use Garchomp in a variety of Pokémon games and buy all kinds of Garchomp merchandise. It may have been this love of Garchomp that led to the discovery of its similarities to Ohtani. @GaBkIssAngel also said that this has led them to become a fan of Ohtani, too. It should be noted that @GaBkIssAngel was not actually the first person to make a comparison between the beloved Pokémon and baseball star. A different user posted about their size similarities almost five years ago.
The excitement surrounding the comparison has likely seen a boost thanks to the currently ongoing World Baseball Classic (WBC) and the increasing level of attention that Ohtani is receiving in Japan. Ohtani is putting his two-way skills on display as he represents his home country in the tournament, and this has led to situation where any kind of story about him quickly blows up. Incidentally, another player similar to Garchomp in terms of height and weight is St. Louis Cardinals outfielder Lars Nootbaar, who is also representing Japan in the WBC.
As an aside, in previous interviews, Ohtani has stated that gaming is one of his hobbies, but he hasn't made any mention of the Pokémon series. At this point, there are surely many who really want to know what Ohtani's favorite Pokémon is.





Written by. Marco Farinaccia based on the original Japanese article (original article's publication date: 2023-03-13 12:30 JST)