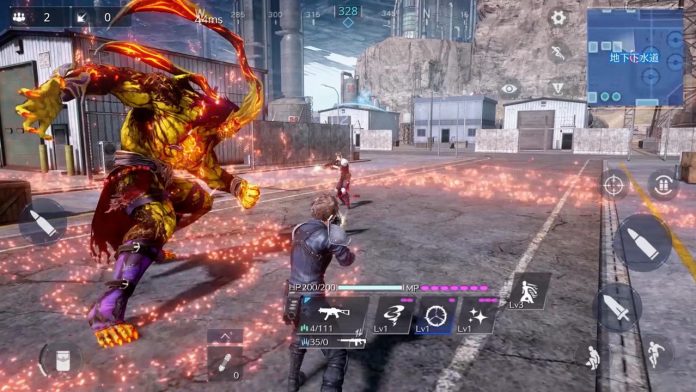 Ateam has released a Q&A summary of their first-quarter results briefing for the fiscal year ending on July 31, 2023, on the company's IR website. In this summary, the company touches on some of the issues that faced Final Fantasy VII: The First Soldier, as reported by gamebiz.
Final Fantasy VII: The First Soldier is a battle royale game where players aim to survive by making use of various materia and abilities. The game is set in Final Fantasy VII's Midgar, where 30 years before the story of the original game, the Shinra Company is looking to grow their military might by launching SOLDIER Project: Project 0 and building a unit of elite soldiers. This game depicts the formation and battles of that first SOLDIER unit.


FF7FS was developed by Ateam in partnership with Square Enix. While the game launched for mobile devices in November of 2021, a notice has already been released notifying players that the game will be shutting down on January 11, 2023. As for the reason, Square Enix states, "Despite all our efforts to bring you regular updates with fresh and exciting content, we haven't been able to deliver the experience that we were hoping to, and that you all deserve, so we have made the extremely tough decision to end service for The Final Fantasy VII The First Solider."

And now, the management at Ateam had the following to say regarding the problems with FF7FS and what they learned from the experience:
"We consider there to have been several factors, including the game being unavailable on PC despite the battle royale market moving in this direction and a high crash rate on release. In addition, the monetization model was minimalist and allowed users to purchase items for their avatars, but considering the fanbase of 'FINAL FANTASY VII,' we should have considered other models for higher ARPU.

As for know-how that we acquired, we successfully released a high-quality game using the Unreal Engine and we experienced the creation of systems that match many users and allow them to play in real time at once. We believe that we can utilize this knowledge for the future development of game titles."
Before the game's launch, creative director Tetsuya Nomura said that while the game is in development for mobile devices, they assumed that players would also want the game on PC and consoles and are keeping other platforms in mind as they continue development (related article in Japanese). But those plans never came to be. Based on Ateam's comments, we can see that they were also cognizant of PC and console gamers.
Speaking of Ateam, the company has released a number of mobile titles such as Unison League and Valkyrie Connect. As for plans regarding developing their game business going forward, the company had the following to say:
"Considering recent changes in the global game market environment, user needs, and technological advances, the Entertainment Business has decided to focus not only on smartphone games but on global digital game distribution in general, including mobile devices, PC, and home digital distribution. We aim for long-term future growth by collaborating with popular global IPs while also incorporating multi-platform deployment."
Maybe they'll be able to leverage the experience they gained working on FF7FS in their plans going forward.
The Q&A summary can be viewed here.




Written by. Nick Mosier based on the original Japanese article (original article's publication date: 2022-12-15 11:53 JST)