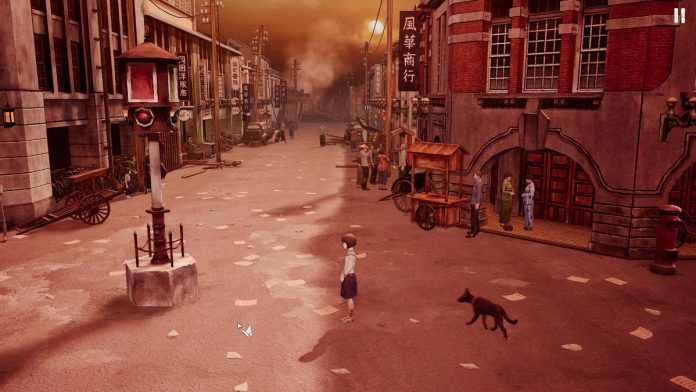 Written by. Nick Mosier based on the original Japanese article (original article's publication date: 2022-06-15 18:33 JST)


Taiwanese game studio Mizo Games released a Steam demo for their upcoming game Raid on Taihoku on June 14. The demo contains a section of the first chapter and lets players get a sense of the fundamental gameplay in the game's setting of WWII-era Taiwan during an air raid.
Disclosure: Active Gaming Media, the owner of this website, is responsible for Raid on Taihoku's promotion in Japan.
Raid on Taihoku is an adventure game that centers around a girl and a dog trying to survive during an air raid on what is now modern-day Taipei. The game takes place in May of 1945 when United States forces launched an attack on Taiwan's capital to cut off supplies to Japan during World War II. Taiwan, which was under Japanese rule at the time, was attacked by over 100 B-24 bombers bringing destruction to the city of Taihoku and its citizens.
The protagonist of the game is Kiyoko, a girl who wakes up 3 days after the attack realizing she has lost her memories. Not only can she not remember the faces and names of her family members—she doesn't even remember her own name. But bombs continue to fall and the city continues to burn. She eventually comes to guess her name is Kiyoko after speaking with who she assumes are acquaintances, and together with a dog that's for some reason attached to her, tries to survive in the crumbling city.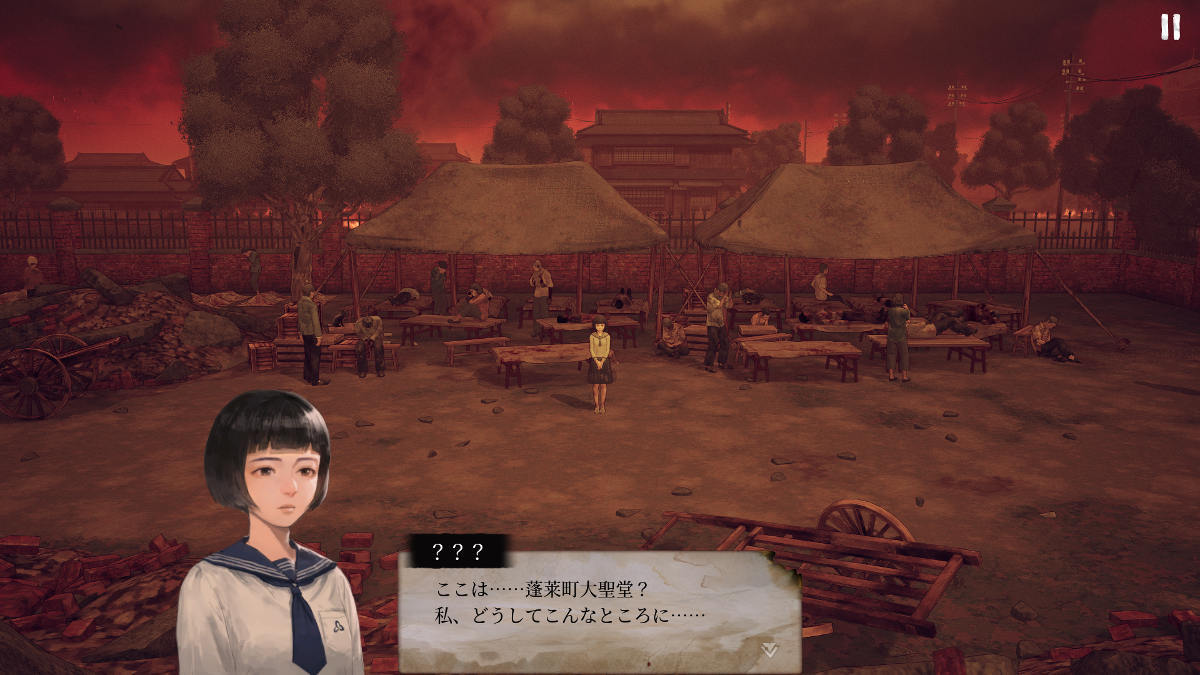 At the outset of the game, Kiyoko finds herself in a town where she meets a mother with a leg injury. Kiyoko does things such as help search for the mother's daughter, receive supplies, and help others. However, Kiyoko isn't liked by the other children who throw rocks at her, and bombs continue to fall on the city. During action sections, Kiyoko advances through stages while avoiding rocks and explosions, with the game also having block pushing puzzles and action sections where players control the dog.
Kiyoko's memory comes back little by little as she pushes forward. Why is she not liked by the other kids? Why is this dog so fond of her? It all comes back to her over time. The demo for the game contains a section of the first chapter and is around 30 minutes long, so players can get a sense of the setting and the early parts of the story. Kiyoko has HP during action sections, with instant death if she takes a direct attack from a bomb. With that said, the difficulty of the puzzles and action are pretty low. It seems like a game where the drama, choices, and setting take precedence.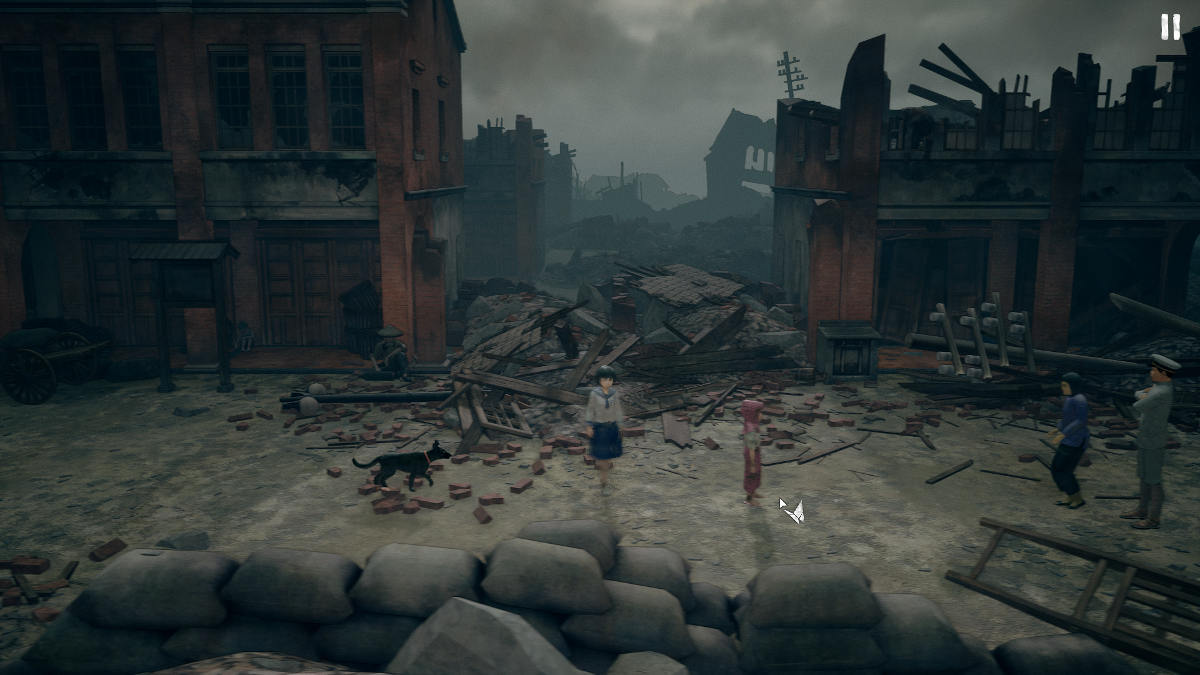 Raid on Taihoku is being developed by Taiwanese boardgame maker Mizo Games (Mizoriot Creative Company). They've released boardgames such as Run Animals, Run! and Raid on Takao. Raid on Taihoku is another boardgame they've released, and this game is a digital version of that.
On top of that, a collaboration with Dusk Diver 2, another game set in Taiwan, was announced. While the details haven't been revealed, according to the Dusk Diver 2 official Twitter account, the game's main character Yumo looks to be appearing in Raid on Taihoku in some capacity.


Raid on Taihoku will support English and is scheduled to release on Steam in 2022. A demo is now available.