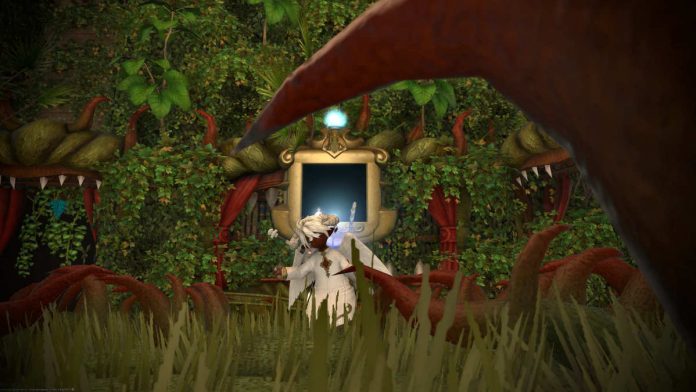 Written by. Nick Mosier based on the original Japanese article (original article's publication date: 2022-06-16 13:20 JST)


Final Fantasy series creator Hironobu Sakaguchi is creating an interesting Free Company house within Final Fantasy XIV (FFXIV). Sakaguchi took to his personal Twitter to announce that the housing for his Free Company which he has dubbed "Square Developer's Office" is almost complete. He also plans to include messages from 60 people who were involved with the series inside the Free Company housing.
Sakaguchi announced that he had formed a Free Company called "SQUARE" on May 30 (related article). While participating in the Free Company housing lottery, he also made his intention to turn it into the Square Developer's Office known. Final Fantasy IV actually had its own Developer's Office where characters named after staff members would recite humorous lines, including Sakaguchi. In an homage to that, FFXIV got a Developer's Office in 2015 with characters modeled after staff members involved with development. The limited-time event was a hit with players.
An especially interesting point about Sakaguchi's Square Developer's Office is the plan to release messages from those involved with the series. This looks like an experiment to use the Message Book Stand item, which can be set up in the game's housing and allows players to freely leave comments, to add messages from people involved in Final Fantasy. One message will be added each day, so it should be complete in around two months.
It's also possible for visitors to freely leave messages, but for the sake of the above endeavor, Sakaguchi asks that visitors refrain from doing so. The Message Book Stand supports "likes" as well, so if you want to send positive vibes, go ahead and use that feature instead.
It sounds like Hironobu Sakaguchi's Square Developer's Office within FFXIV will be completed soon and will likely be a spot any player on his server can visit. In addition, FFXIV is planning to add the Data Center Travel System, so the day players all across Japan can visit the Square Developer's Office may not be too far off.
© SQUARE ENIX CO., LTD. All Rights Reserved.