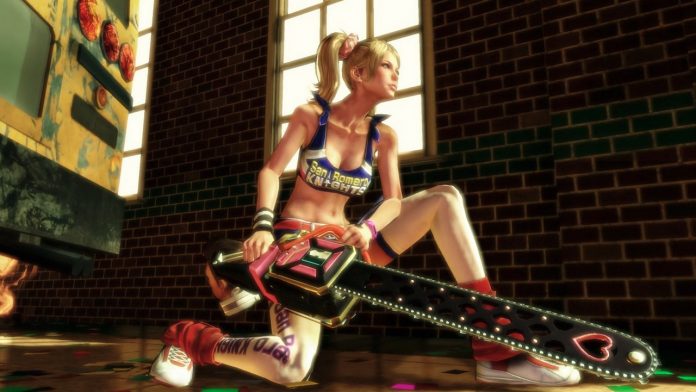 Written by. Marco Farinaccia based on the original Japanese article (original article's publication date: 2022-06-15 14:36 JST)


Head of Dragami Games Yoshimi Yasuda has revealed via his personal Twitter account that Lollipop Chainsaw will be making a comeback.
Lollipop Chainsaw is a horror comedy action game that was released in 2012 for the PlayStation 3 and Xbox 360. It was directed by Goichi Suda, known for games such as the No More Heroes series, and development was handled by his studio Grasshopper Manufacture. Yasuda served as a producer on the title.
The game is set in a Californian high school and stars protagonist Juliet, a zombie hunter who must battle her classmates after they are turned into zombies. Juliet destroys these zombies by wielding the game's titular chainsaw and using a variety of nimble cheerleading moves. She is accompanied by her boyfriend, Nick, now a severed head after he was bitten by a zombie and Juliet decapitated him to save his life. As is typical of Suda games, Lollipop Chainsaw is packed with humor and exudes style.
Yasuda was formerly the president and CEO for Kadokawa Games, but in May of this year, he stepped down from his position and established a new studio named Dragami Games. The studio inherited the IPs of certain titles from Kadokawa Games, including Lollipop Chainsaw, which was published by Kadokawa in Japan.
The game was published by Warner Bros. in the west, and it received a large amount of promotion at the time. 2022 marks ten years since the game was first released, and many who were involved in the project have recently looked back on their memories from that time. There were tweets by not only Suda, but also Jessica Nigri, Juliet's official cosplayer, and film director James Gunn, who worked on the game's story.
The timing of Yasuda's tweet may have also been chosen to coincide with the ten-year anniversary, though what exactly he meant by the game "being back" is still unclear. Could they be creating a remaster or remake of the game? Or could it possibly be a brand-new sequel? It is also unknown whether Suda will be taking any part in this revival. Yasuda's tweet asked fans to look forward to it, and based on the tweet's response, there are certainly many gamers who are eager for more information.