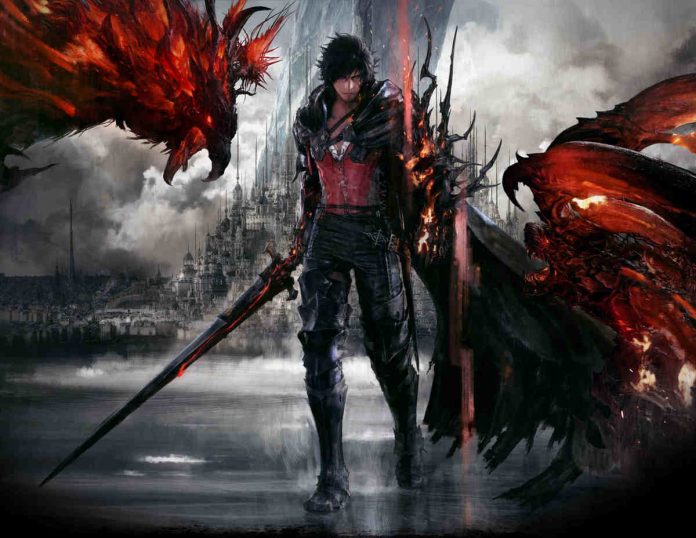 Written by. Ryuki Ishii based on the original Japanese article (original article's publication date: 2022-05-07 13:09 JST)

Square Enix held a NieR Re[in]carnation official livestream on May 6 to reveal new information about its collaboration with Final Fantasy XIV. The NieR series producer Yosuke Saito and the FFXIV producer and director Naoki Yoshida both made an appearance, with the latter mentioning that the company's North American marketing/PR team was upset with him for saying how the development of FFXVI is in the final stretch, during an interview with Uniqlo's UT magazine.
The recent collaboration between the Final Fantasy series and the Uniqlo brand took the form of a collection of T-shirts to celebrate the 35th anniversary of Square Enix's flagship franchise. The lineup includes 16 designs based on each mainline title from the first FF to FFXVI.
Yoshida is involved in the collaboration as producer and director of FFXIV and producer of FFXVI. He recently spoke with UT magazine and left a comment saying how the development of FFXVI is in its final stages, which was spotted by multiple media outlets and became a topic of conversation on social media. And apparently, the company's marketing/PR team wasn't too pleased by Yoshida's remark.
Yoshida previously stated in December of 2021 that the "complications stemming from the ongoing COVID-19 pandemic have delayed the game's development" by almost half a year and that the company plans to conduct the next big reveal in the spring of 2022. Fans have been waiting for new information for a while, which likely caused Yoshida's comment to spread wider than he anticipated.
According to Yoshida, a new trailer for FFXVI is already complete and will come out soon. The game itself is shaping up well, and the team will work on polishing and optimizing the game through playtesting and debugging going forward.
Final Fantasy XVI is currently in development for PlayStation 5.




© SQUARE ENIX CO., LTD. ALL RIGHTS RESERVED.