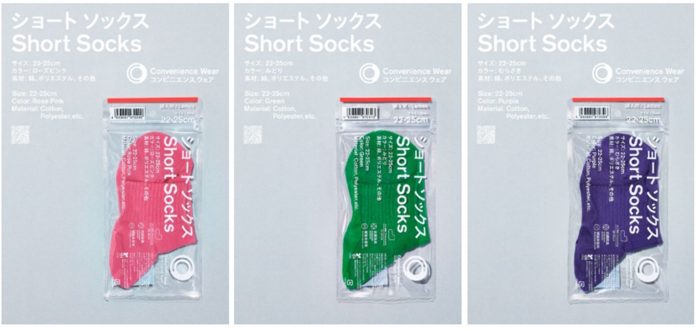 Written by. Marco Farinaccia based on the original Japanese article (original article's publication date: 2022-05-07 14:30 JST)

The Japanese convenience store chain FamilyMart is holding a PlayStation Store gift card campaign that began on May 3. Until May 16, customers who purchase either the 10,000 yen or 15,000 yen (around $75/$115) value gift cards will receive a coupon that can be exchanged for a pair of socks. The socks are items from FamilyMart's Convenience Wear apparel brand and are usually sold for the price of 429 yen. The coupon can be exchanged for the socks from May 17 until May 30.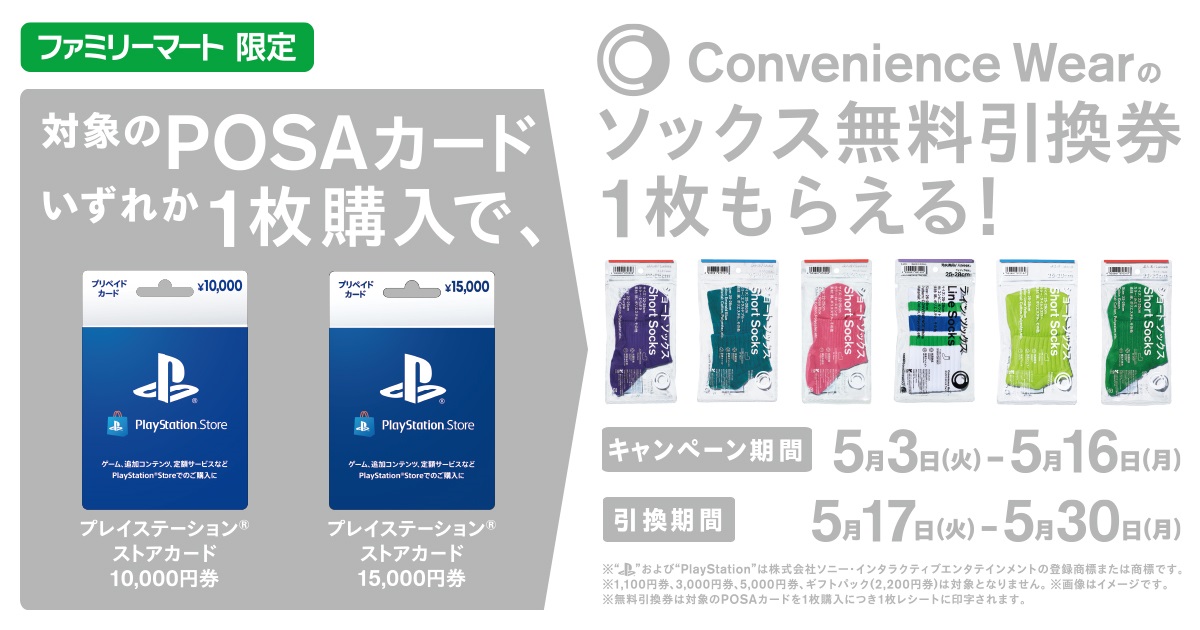 It would be natural to wonder why they are giving away socks with the purchase of PlayStation Store cards, but FamilyMart actually held a similar campaign in November 2021. In that campaign, when you purchased a PlayStation Store or Nintendo eShop gift card, you could receive various everyday items, such as a pack of 30 paper cups or 20 melamine sponges.
The socks that are given away in this campaign are one of the leading products in the Convenience Wear line. The striped socks, one of the sock products featured in this campaign, have sold over a total of 1.4 million pairs as of March 24, 2022. The other products available in the campaign are all new products. One of the likely reasons for the campaign is for FamilyMart to promote their own brands. I (the original author of this article) also decided to go to a FamilyMart store and purchase a gift card. When I asked the store employee why the promotion was for socks, they simply replied that they didn't know.