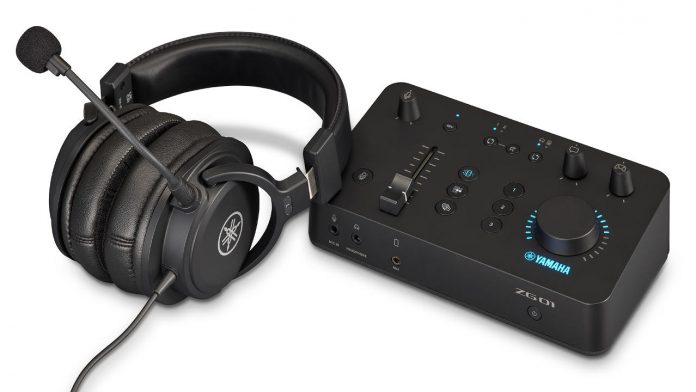 Written by. Nick Mosier based on the original Japanese article (original article's publication date: 2022-04-20 18:10 JST)

Yamaha has announced the ZG01 audio mixer and YH-G01 headset in a series of products designed for streaming video games. The products are set to release in Japan on June 1. The ZG01 will be available for 31,900 yen (roughly $248) and the YH-G01 will cost 18,700 yen (roughly $145), with the ZG01 Pack that contains both items costing 45,100 yen (roughly $351).

The ZG01 is an audio mixer designed for gaming that features 2-in/1-out HDMI ports, is recognized as two virtual devices by the computer it's connected to, and has a host of other necessary ports to help manage your gaming audio. The HDMI ports allow for direct connection to gaming consoles and can act as an HDMI conversion adapter with audio extraction. The device itself has physical knobs for adjusting input from multiple audio sources, so voice chat and game audio can be managed independently. There are also 2 USB C ports, with one being for power and the other being for PC connectivity.
[Update 2022/04/22 17:30 JST] fixed the sentence above regarding USB C ports.
By using the special driver, the ZG01 is recognized as two virtual devices by the computer it's connected to, meaning it can send and receive two different audio channels. For example, you can use one channel to just send your mic audio to your party while the other channel sends the audio you want to stream to your viewers.
The ZG01 also comes with its own audio effects and software to edit and save custom audio settings. You could use these settings to make your opponents' footsteps stand out or make character voices quieter depending on your needs for each game.
The device has 3 physical buttons which can be loaded with your presets for quick access. There's also a voice changer and a transceiver/radio effect. By separating game audio and voice chat, you can place voice chat audio in a virtual space making it easier to distinguish from game audio.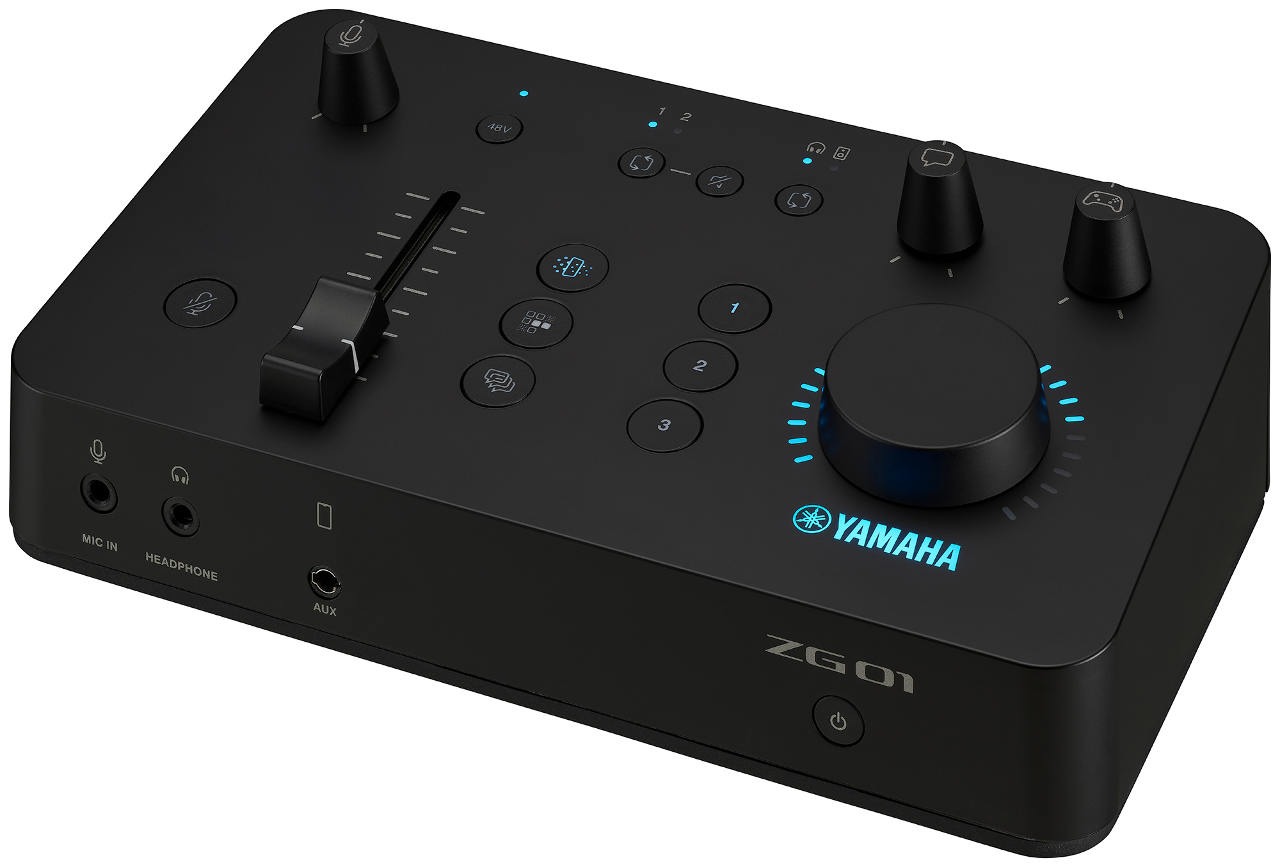 Yamaha considers the YH-G01 to be the perfect headset to pair with the ZG01, and one that's designed for long play sessions. The headset is based on Yamaha's monitor headphones to deliver audio that's accurate to the source and has mesh earpads for comfortable wearing. In addition, there's a removable 3.5mm condenser mic that can easily be detached when not needed.
For more information, visit Yamaha's product page here.