Only Up! was discontinued by SCKR Games on September 8. The game is no longer available on Steam, and the game's title and developer's name have been altered on the Steam page. The game has seemingly been erased without a trace.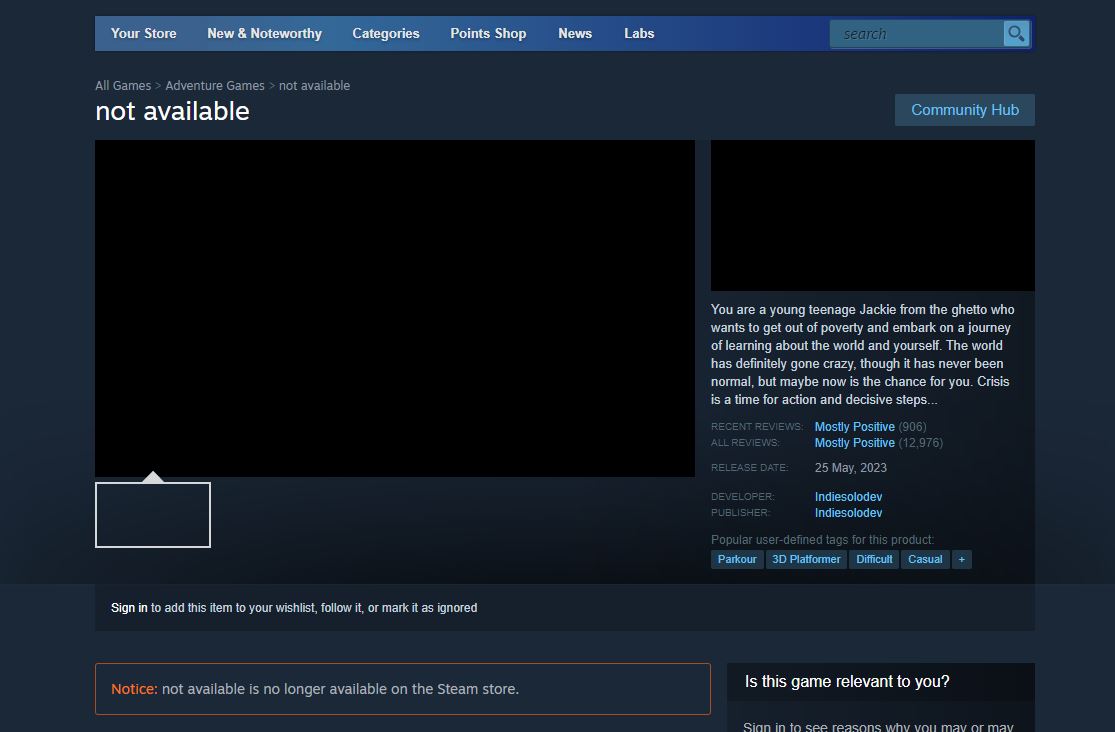 Only Up!, the 3D climbing game in which the player must keep proceeding skyward while climbing growingly surreal structures, was released on May 25 this year. From June onwards, the game rapidly rose to popularity, becoming a favorite of many Twitch streamers and Let's play creators (Related article) for its frustrating yet addictive gameplay. At one point, the game peaked at over 9000 concurrent players (SteamDB).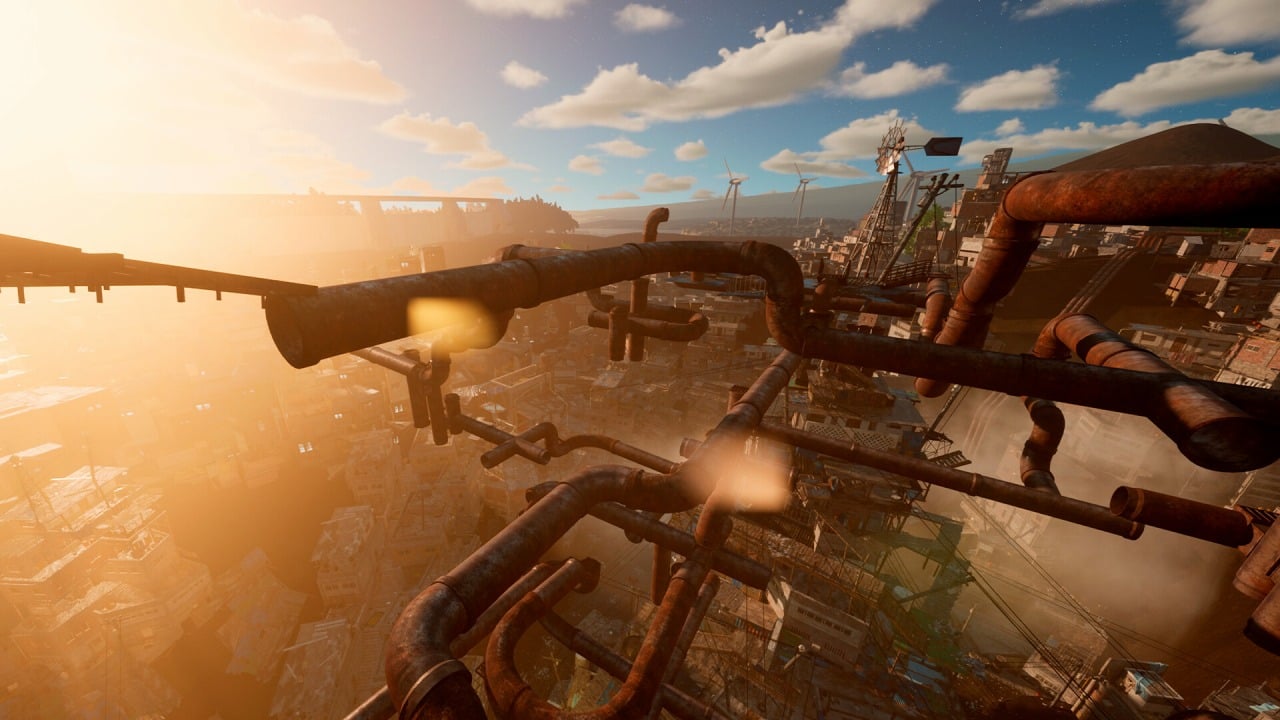 Yesterday, on September 7, SCKR Games posted an announcement on the official news page for the title, in which they mentioned that "the game will not be available in the steam store soon." As of today, September 8, the game is no longer available for purchase from the Steam store. As of this writing, users who have already purchased the game are still able to download and play it.
Along with the discontinuation of sales, the title of the game on the Steam store page has been changed to "not available" and all official screenshots of the game have been deleted. In addition, the developer/publisher name, which was previously "SCKR Games," has been changed to "Indiesolodev." In addition, the official YouTube channel for the game has also been terminated.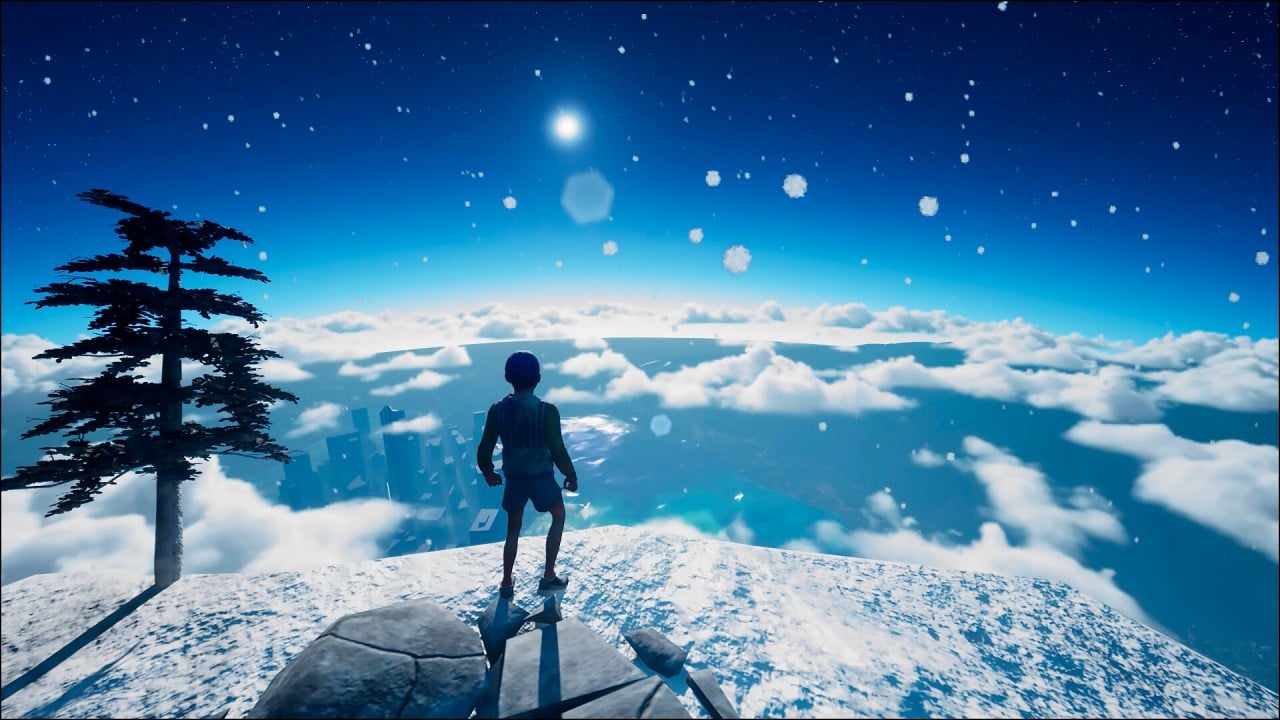 In the announcement posted, the developer explains that they had been kept under a lot of stress due to the game for months and that they have decided to put the game behind them in order to focus on finding peace and healing.
While Only Up! reached great popularity, it had a rocky start due to numerous reports of bugs and was slow to start earning positive reviews. Later on, the game also faced issues regarding the use of 3D assets. SCKR games had been responding to issues and tackling bugs through updates regularly, but it seems they have decided to move on from the title. They expressed their will to further their education in game development and have mentioned a future project titled Kith, which will be radically different from their past work.




Written by. Amber V based on the original Japanese article (original article's publication date: 2023-09-08 09:08 JST)