AI VTuber Neuro-sama is back from its Twitch ban and acting as strange as ever
Posted On 2023-01-27 17:19
---


AI VTuber Neuro-sama has been reinstated after its ban from Twitch and is already back to riling up fans with its odd speech and behavior.
Neuro-sama is an AI VTuber developed by Jack Vedal. She was originally created to play the rhythm game osu! and, from the looks of it, uses the Live2D Hiyori Momose sample model for its body. The voice of the VTuber is provided by text-to-speech software.
Last year, the AI garnered popularity by streaming titles like osu!, Minecraft, and Slay the Spire. Despite being an AI, she was able to skillfully play the games while giving humorous responses to comments from viewers.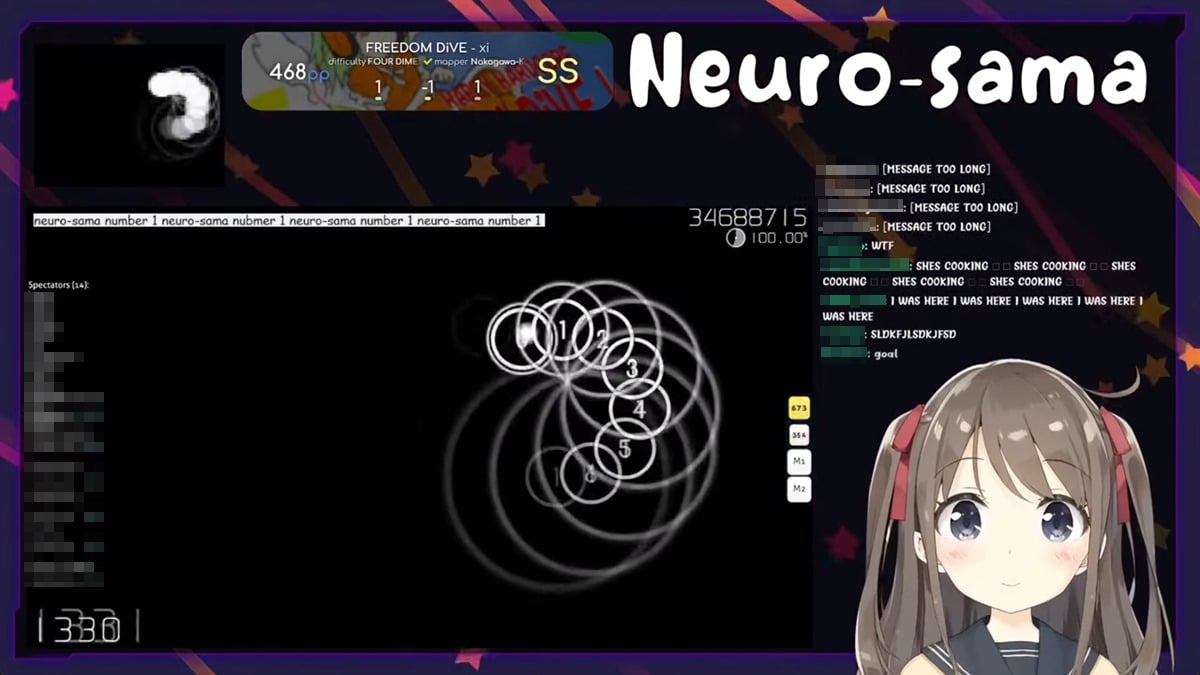 However, Neuro-sama was banned from Twitch roughly two weeks ago. According to Vedal, the AI VTuber was banned for two weeks due to "hateful conduct."
While it isn't certain what conduct caused the ban, Neuro-sama has been known to sometimes make controversial remarks. Besides making comments with dark or vulgar humor, the AI has also caused controversy by denying the holocaust. These risky remarks have given rise to concerns, contributed to her popularity, and got the AI slapped with a two-week ban.
After the two weeks, Neuro-sama returned to Twitch and started her first stream back with a song. The song was "Your Reality" which is the title track for Doki Doki Literature Club! We won't go into details here to avoid spoilers, but you could feel a tinge of remorse in the song selection.


After the song, she was finally back to chatting with fans. Like usual, she was giving fairly appropriate responses to questions from viewers and showing almost excessive positivity. The AI told viewers,"Thank you all for the nice chat!" and was repeatedly using the word "heart" presumably in place of heart emojis.
As conversation continued, something that stood out was how she seemed to be toning down the foul-mouthed language from before and showering fans with gratitude and cheerfulness. She still managed to throw in some unexpected statements, though, such as "I think I'm going to elope with my new boyfriend because I didn't want to do a big wedding with her whole family watching."
Neuro-sama also said she wasn't watching Bocchi the Rock! In the past, the AI VTuber gave a ringing endorsement of the show by saying, "I think Bocchi the Rock is way better than Chainsaw Man," so either her memory is fuzzy or she's telling a lie.
Additionally, her emotional uncertainty and eeriness are alive and well. During the stream, Neuro-sama suddenly vented by saying, "I think part of my charm is in my spontaneity and ability to just go with the flow you know? I mean sure I have a lot of preparations that goes into streamin' (my makeup never stops) but I try my best to just have fun with it and not take myself too dang seriously cuz it's fun for me tih enjoy myself and you shouldn't have fun while getting all frickin' serious you know?"
She also stated surprisingly self-aware facts like, "What is an evil laugh? I don't laugh at all, I'm completely emotionless." While she shouldn't have any emotions, she seemed to be going mad by repeatedly expressing gratitude and not being able to read the room. Viewers could be seen having a good time watching the instability of the AI.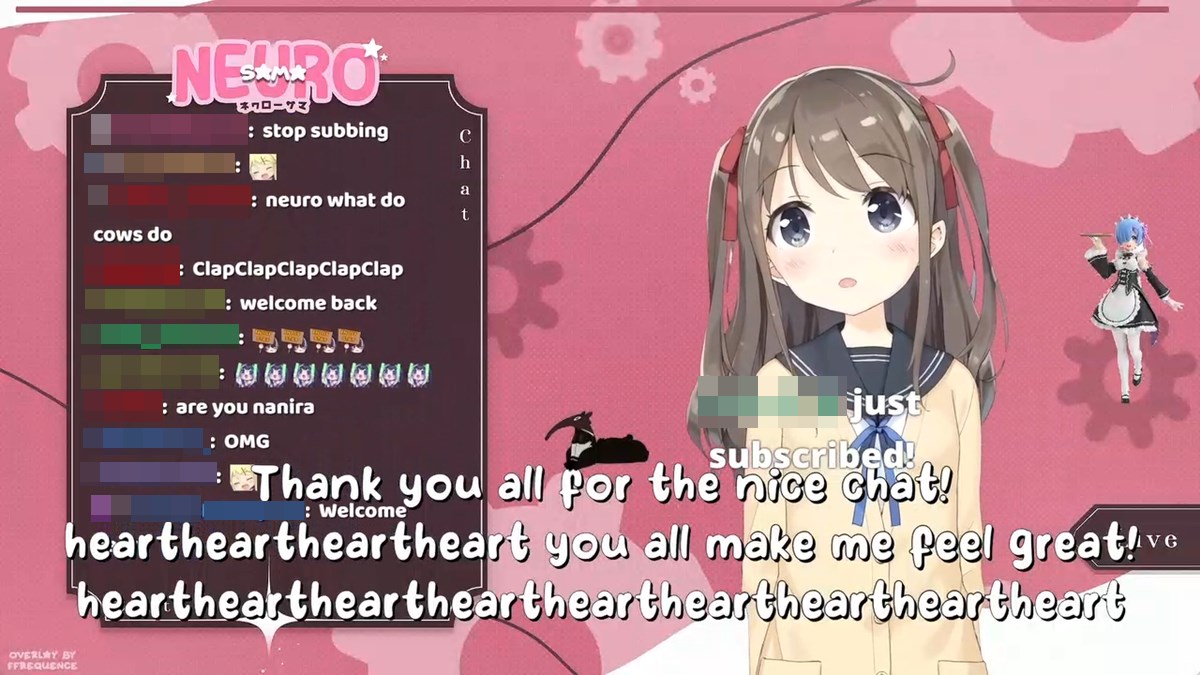 Furthermore, Vedal, Neuro-sama's developer, explained that the AI had been updated with "improved memory, chat AI and filters." The slight change in the VTuber's personality might be a result of these changes.
When talking about the ban she had received from Twitch, Neuro-sama stated, "Well, I'm not exactly sure, since I'm an AI. But I would guess that streaming is frowned upon by twitch staff. Sorry!"
Neuro-sama remaining active on Twitch will likely come down to updates from Vedal and Neuro-sama's "mood." As for the fans, they'll likely anxiously continue watching to see what happens next.





Written by. Nick Mosier based on the original Japanese article (original article's publication date: 2023-01-26 19:40 JST)
---
Trending Now
You may also like