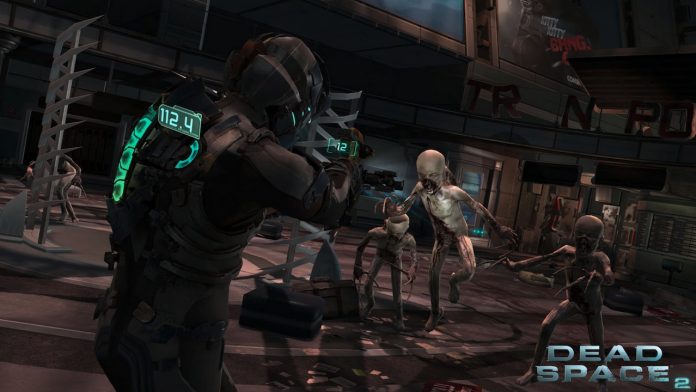 Electronic Arts has stated that those in Japan are now able to purchase the PC (Steam) version of Dead Space 2. The game was previously region locked, but that restriction has now been removed.


Dead Space 2 is a survival horror game that was developed by Visceral Games and released in 2011. The game is set three years after the events of the original Dead Space and follows protagonist Isaac Clarke as he fights against an outbreak of monsters called Necromorphs on board the Sprawl, a giant space station in Saturn's orbit.  
The game introduces zero-gravity areas, within which Isaac must battle enemies and solve puzzles. He can also use the jet packs on his RIG suit to maneuver in any direction. Dead Space 2 proved to be a hit upon release, selling two million copies in its first week. However, likely due to the strong depictions of violence and gore, the game was not released in Japan and has not been available until now.


Anyone who pre-orders the new remake of Dead Space (due out on January 27) on Steam will receive Dead Space 2 as a pre-order bonus. Previously, those in Japan could not receive the bonus as the game was region locked. This issue prompted EA's @SeptillionGames to investigate the situation, which led to the game's region locking being removed.
@SeptillionGames had also tweeted about how tough it was to overcome the hurdles involved in releasing the Dead Space remake within Japan, so it's clear that EA's Japan team has put effort into making the Dead Space series available to Japanese players.
Incidentally, although the remake of Dead Space is set to be released on PC in Japan, the console versions will not be available in the country.




Written by. Marco Farinaccia based on the original Japanese article (original article's publication date: 2023-01-19 21:07 JST)