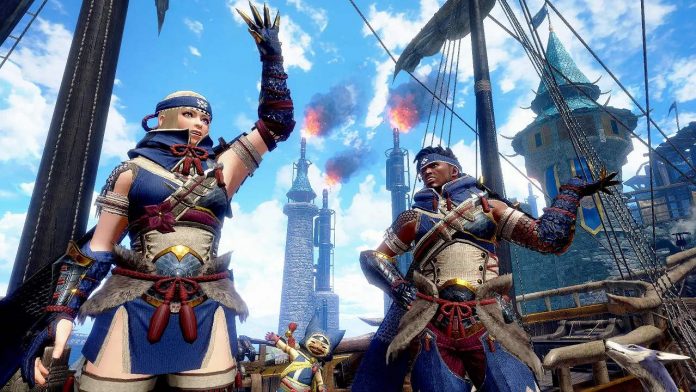 Capcom has released Ver.12.0.1 of Monster Hunter Rise: Sunbreak, an update that addresses the save data size issue on the Nintendo Switch, adjusts gesture inputs, and fixes a number of other bugs.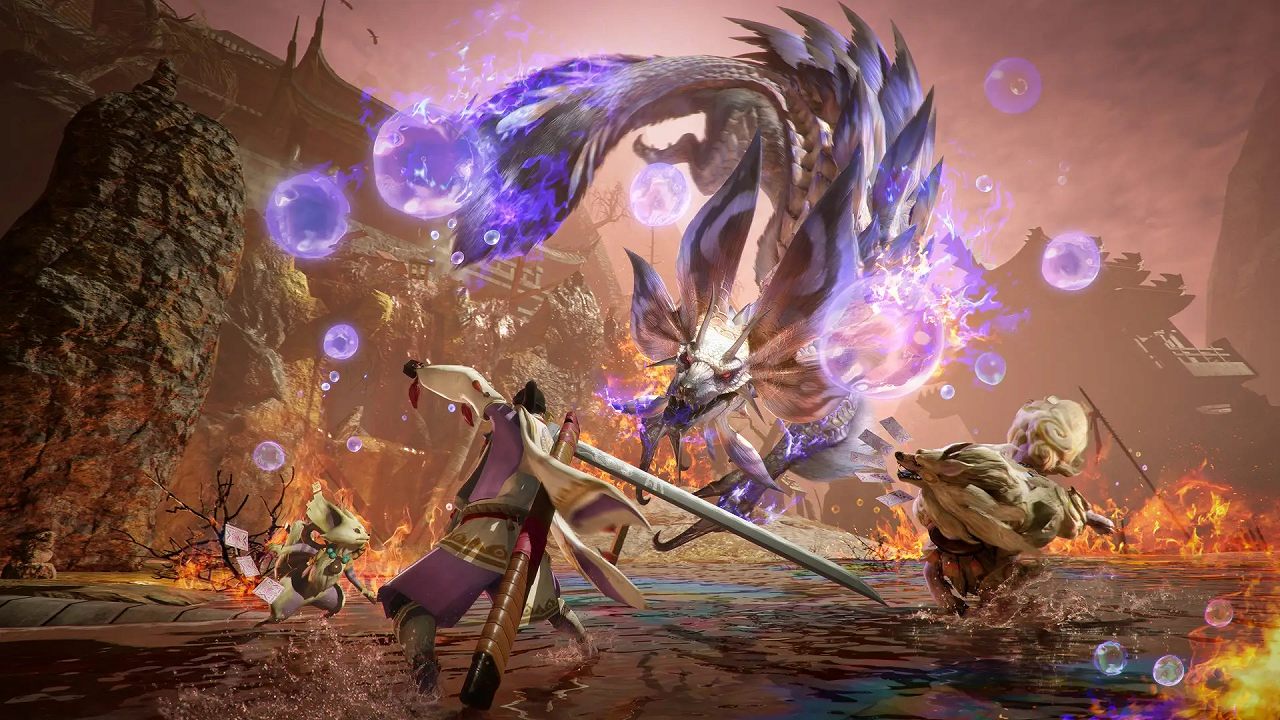 Monster Hunter Rise: Sunbreak's free Title Update 2 was released just the other day, bringing new monsters to the game like Flaming Espinas and Violet Mizutsune. The update also introduced Layered Weapons and a number of bug fixes and balance adjustments.
It also provided the first step of a two-part process to fix an issue related to save data size on the Nintendo Switch version. This fixed an issue that would cause an error when saving or loading when your save file size was too large. It was also announced on October 5 that this update placed a limit on the number of gestures that could be input within a certain window, changing the game to only accept one gesture input per second.
With the latest Ver.12.0.1, the second step of Capcom's fix for the save data issue was implemented. The patch notes describe it as a fix for "an issue causing save data size to increase when setting augmented armor to the 'Vaunted Qurious Crafter' page on the Guild Card."
The update includes a change to gestures and pose sets as well. Despite recently being reduced to one gesture input per second a few days earlier, the game now accepts up to 4 inputs per second while maintaining the stability of its Lobbies. The change was initially made because spamming gestures and pose sets strained the game's Lobbies and could force them to close. While you still can't input as many gestures compared to before Title Update 2, players are sure to come up with some strange movements using the current settings.
Ver.12.0.1 also expands functions for avoiding modded Anomaly Investigations. The filter that automatically identifies modified quests has been expanded so players don't accept these quests at the Quest Counter. It also prevents players from accepting such quests should they find their way to the Quest Board. In addition, if a player joins an unauthorized quest midway through, a message will appear recommending you leave the quest.
Other changes include fixing an issue where Risen Chameleos would behave differently against players with Anomaly Research Levels below 100 and above 100. For more details, the patch notes can be found here.
Monster Hunter Rise: Sunbreak is now available for the Nintendo Switch and PC (Steam).



Written by. Nick Mosier based on the original Japanese article (original article's publication date: 2022-10-14 10:37 JST)