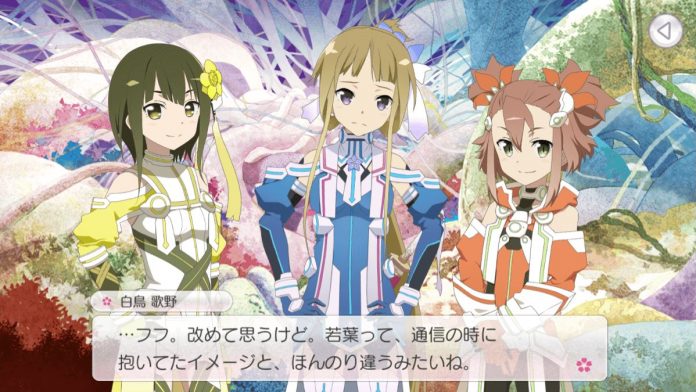 Entergram has announced a console version of the mobile game Yuki Yuna is a Hero: Hanayui no Kirameki.
Yuki Yuna is a Hero: Hanayui no Kirameki is a tower defense game available on iOS, Android, and PC browsers that is based on the Yuki Yuna is a Hero franchise, best known for its anime series. The game has been running for over five years since its release in June 2017, but in August of this year, it was announced that service for the title is expected to end on October 28. Just as things were drawing to a close, however, Entergram revealed that it will develop a console port.
The console version of the game is expected to include additional story content as well as an illustration gallery. It will be fully voiced, just like the mobile version, and the new content will also include voice acting.
It should be noted that this console version will only include the visual novel portions of the game. During a YouTube livestream for the game, the director explained that when they announced that service for the game would be ending, they received a lot of feedback from fans who were sad that they would no longer be able to enjoy the game's story, and many were hoping for an offline version. However, being fully voiced means that the game contains a vast amount of data, and this made creating a completely offline version difficult.
Furthermore, Entergram producer Okamura stated on Twitter that the focus was on adding the additional story content while taking into consideration the total volume of things like story, CG, and voice acting. This is why they decided to only port the visual novel parts.
It is common for content in live service games to become inaccessible after service for those games has ended, and many fans consider this a great loss. While the console version of Yuki Yuna is a Hero: Hanayui no Kirameki will not include everything from the original game, fans may find solace in the fact that they can continue to access at least some of the content. Further details regarding the console version will be announced at a later date.



Written by. Marco Farinaccia based on the original Japanese article (original article's publication date: 2022-10-11 09:00 JST)