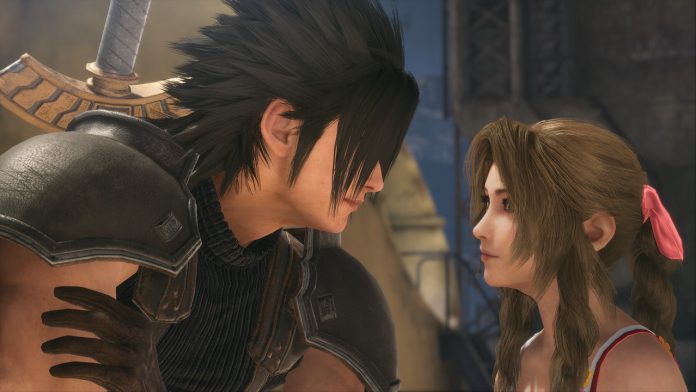 Square Enix has announced that Crisis Core -Final Fantasy VII- Reunion (CCFF7R) is set to release on December 13, 2022, for PC (Steam), PlayStation 4, PlayStation 5, Xbox One, Xbox Series X|S, and Nintendo Switch.
The Square Enix e-STORE online shop in Japan has also posted information regarding the Collector's Edition and Hero Edition releases for the game in the country. These editions each include an "Aerith's Letter" item that was quick to grab the attention of fans. Please note that the below article contains spoilers for Crisis Core -Final Fantasy VII- (CCFF7).
CCFF7 was originally released for the PSP and stars Zack Fair, a character with deep ties to Cloud and Aerith from the main cast of Final Fantasy VII. The title was a prequel to Final Fantasy VII and weaved a dramatic and melancholy tale alongside its unique battle system. It's an important title in the Final Fantasy VII universe that reveals more backstory about important characters.
CCFF7R is a remake of this PSP favorite. Not only does it have HD graphics, but the 3D models have been completely updated. It also features updated voice acting, arranged music tracks, and modernized gameplay. It seems like fans have more to look forward to than just an HD remaster.
And now with the limited-edition items revealed, fans have taken special notice of one of the inclusions.
The above tweet shows the lineup of items included in the CCFF7R Hero Edition. It includes the game, a mini soundtrack, a Zack figure, an artbook, and a book containing the game's script. There's also a decorative box that includes "Aerith's Letter."
The inclusion of the letter has caused quite a stir among Final Fantasy VII fans, with "エアリスの手紙 (Aerith's Letter)" even trending on Twitter in Japan. While there are responses from fans saying they definitely want the letter or that they want to read it, others are saying, "I can't disregard Zack and read that letter," and, "how am I supposed to feel when reading this?" When considering the story of the game, fans seem to have complicated feelings about the letter finding its way into their own hands. This is because the letter represents just how strong the bond is between Aerith and Zack.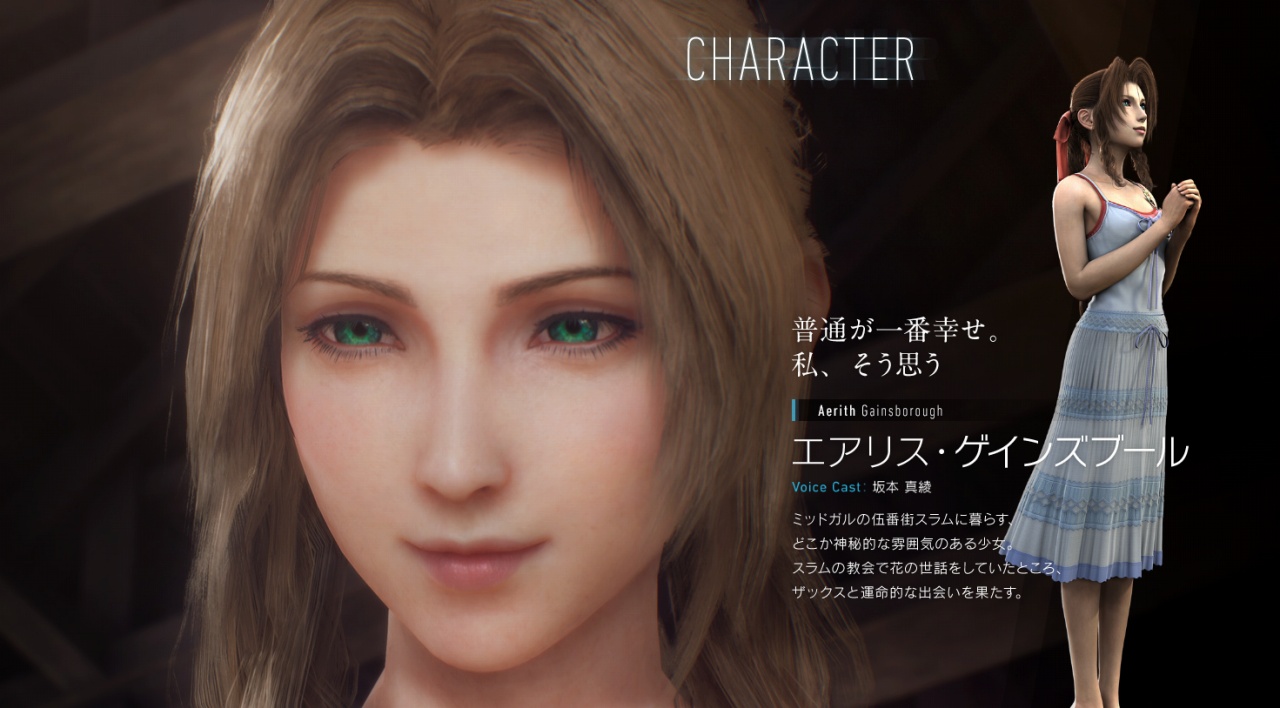 In CCFF7's story, Zack is captured near the end of the game leaving Aerith to not see or hear from him for over 4 years. Though Aerith continued to write to Zack during this time, the letters didn't reach him. But finally, Zack gets the 89th letter which Aerith composed as her final letter to him. When Zack reads it, he realizes just how long he was in captivity and sets out to reach Aerith at any cost. In other words, it was a very important and private exchange.
Butting in and reading the letter with all that in mind has some fans feeling conflicted. As mentioned before, the whereabouts of the other 88 letters aren't talked about in the game. Maybe there's a chance they just happened to be delivered to… us. The official website describes it as, "the fabled letter that gives a glimpse of their memories." Maybe it reveals a vignette between Aerith and Zack that wasn't shown in the game.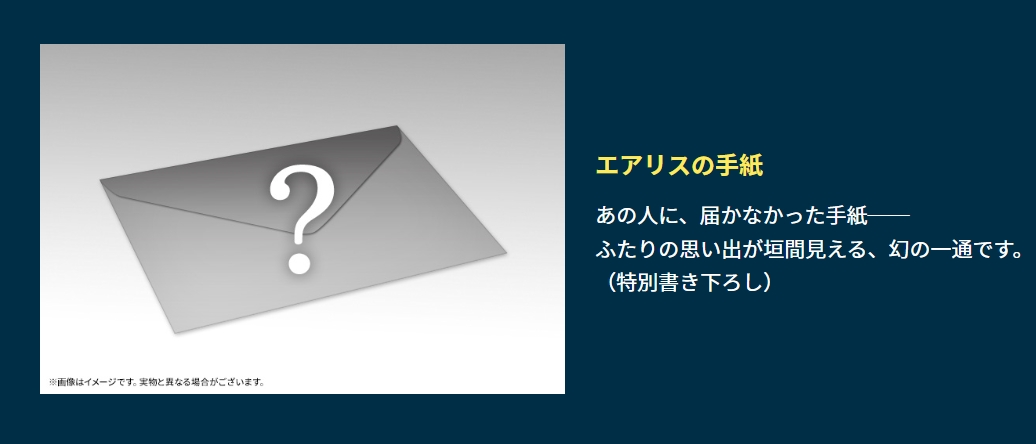 Crisis Core -Final Fantasy VII- Reunion is coming to PC (Steam), PlayStation 4, PlayStation 5, Xbox One, Xbox Series X|S, and Nintendo Switch on December 13.



© SQUARE ENIX CO., LTD. All Rights Reserved.



Written by. Nick Mosier based on the original Japanese article (original article's publication date: 2022-09-14 18:25 JST)