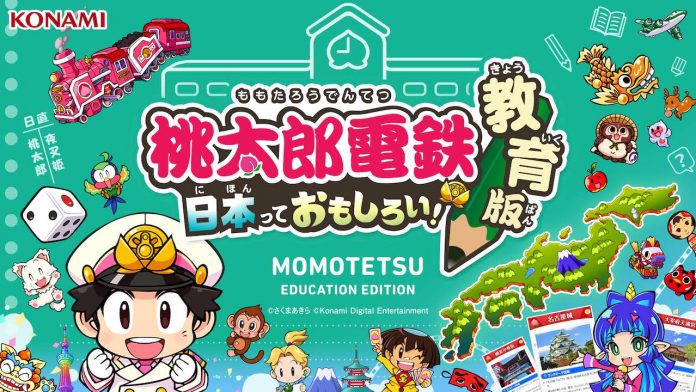 Konami Digital Entertainment has announced the Education Edition of its popular digital board game series, Momotaro Dentetsu. The game's title is displayed in English as Momotetsu Education Edition and the game is expected to be offered free of charge to Japanese schools and educational institutions beginning in 2023. 
Over 30 years have passed since the first entry in the board game-style series was released in 1989. Players take on the role of a railway company president and travel all around Japan by train as they buy properties and collect assets. The goal of the game is to become Japan's top railway company.

According to Konami, there are many people who credit the Momotaro Dentetsu series as the trigger that caused them to become interested in geography and economics. The company decided to develop Momotetsu Education Edition, which can be played in web browsers or on a tablet, so that the game could be utilized in lessons taught at schools. In order for the game to be introduced to as many educational institutions as possible, it is expected to be offered free of charge.
As Momotetsu Education Edition has been created for use in an educational setting, the game possesses a number of features that differ to the regular games in the series. This version of the game still lets you travel all over Japan, but it can also be played in only specific locations, for example, only Hokkaido or only Kyushu and Okinawa. Additionally, the game can be set to shorten the length of a play session, making it easy to finish up within a lesson period.
Stopping on a square that contains a train station will display information about that station and of the prefecture it's located in. By checking the icons of buildings and food displayed on the map, you can learn about real-life buildings, tourist spots, local specialties, historic landmarks, and more. The game balance has also been adjusted to better serve its use in educational settings. More specifically, cards and functions that hinder other players have been removed.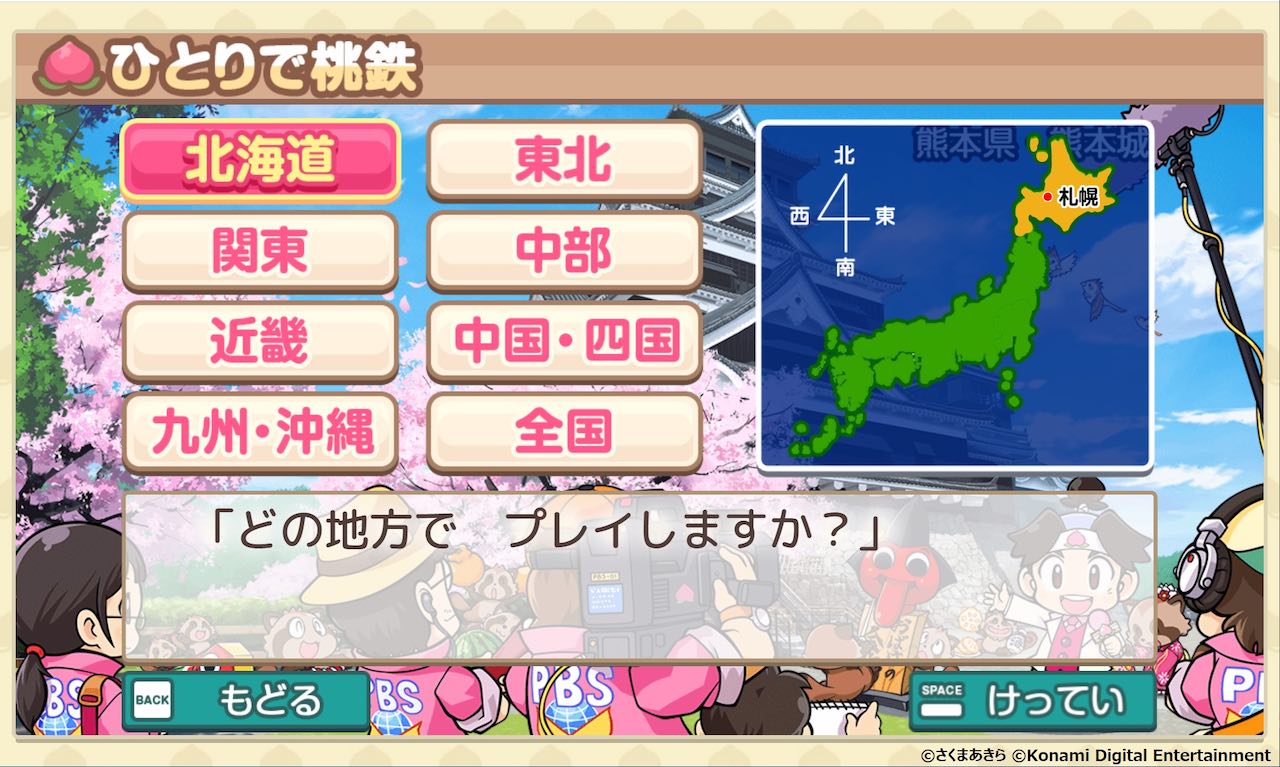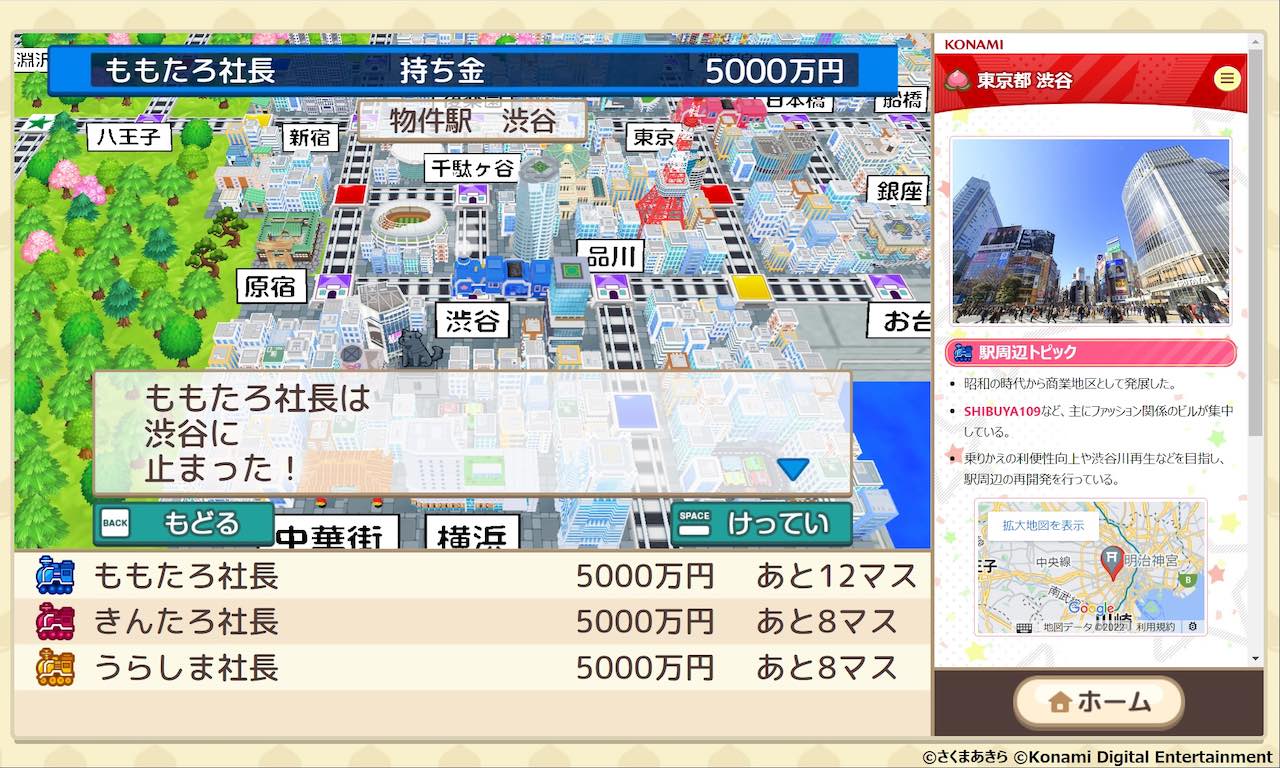 Hidekazu Shoto, an elementary school teacher that was selected for the Global Teacher Prize 2019 Top10, is acting as an advisor on the development of the game. He gave the following comment regarding the new title's announcement:
"In today's highly accommodating society, it is becoming difficult for children to maintain their desire to learn. What is important in this current era is not the idea of 'Let's work hard and study!' but to create an environment that gives them the feeling of 'I learned about this without even realizing it.' Entertainment has an appeal that can really attract and draw people in, and there's currently a lot of attention being paid to how that appeal can be used within the world of education. This concept is known as edutainment.

Momotaro Dentetsu is truly one of the pioneers of edutainment. I hope that Momotetsu Education Edition will create more smiles and that feeling of 'I learned it without realizing' in children, as well as expand the popularity of edutainment."
Momotaro Dentetsu series creator Akira Sakuma also provided a comment on the new game:
"Even when I was making the games long ago, I would think, 'Momotetsu could probably be used as teaching material.' I feel like Momotetsu Education Edition is the realization of a dream that has spanned many years. I want all of you to get full marks in geography and put your teachers in a real pickle."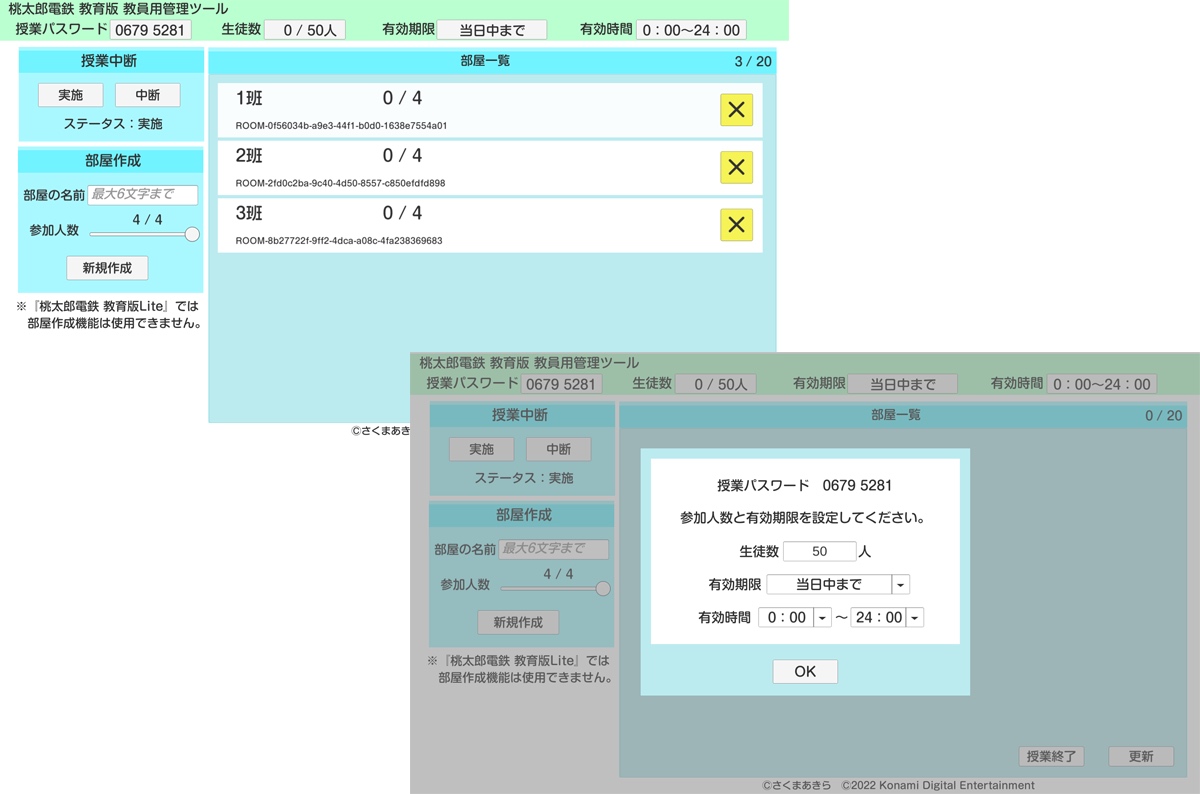 Momotetsu Education Edition also includes management tools that teachers can use to control the game.


The teaser site for Momotetsu Education Edition can be found here.



Written by. Marco Farinaccia based on the original Japanese article (original article's publication date: 2022-09-15 16:03 JST)