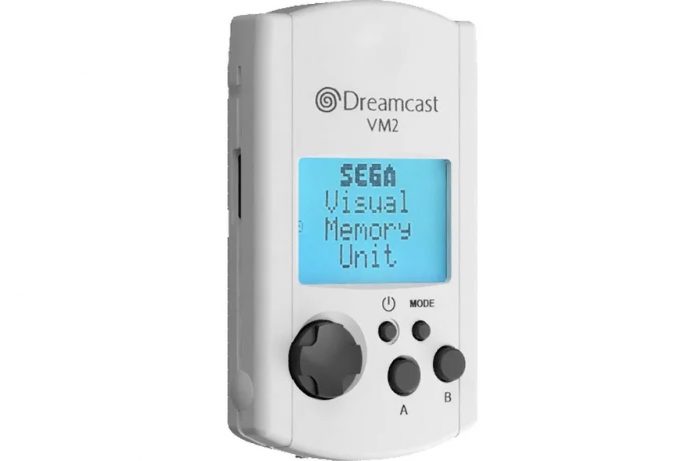 Dreamware Enterprises has launched a crowdfunding campaign to create a next-generation version of the Dreamcast VMU memory card called the VM2. The VM2 looks the same as the original VMU but comes equipped with upgrades like a higher resolution LCD screen and Micro-USB port.
The VMU was a memory card for the Dreamcast that was released in 1998. It was notable for including a screen and buttons which could be used to play games on the card itself. Sony also released the PocketStation for the original PlayStation, a similar product based around the same concept, but this came shortly after the VMU.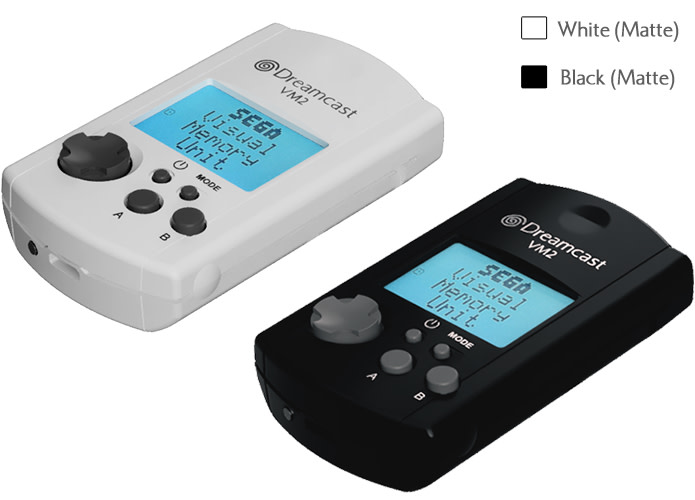 The outer shell of the VM2 is a faithful recreation of the VMU and includes a screen, buttons, a cap to cover the connector, and more. The major differences when compared to the original are the microSD card slot that has been added to the side of the unit and the fact that the strap hole at the bottom of the original VMU has been replaced by a Micro-USB port that can be used to charge the unit or connect it to a PC.
A look at the sample images of the product show that the appearance of the VMU has been meticulously replicated, even down to the Dreamcast logo. However, there does not appear to be any licensing information in regard to Sega or the Dreamcast, and since using the logo without permission would be considered copyright infringement, we imagine that the product will either undergo changes before release or that the creator will seek to obtain permission.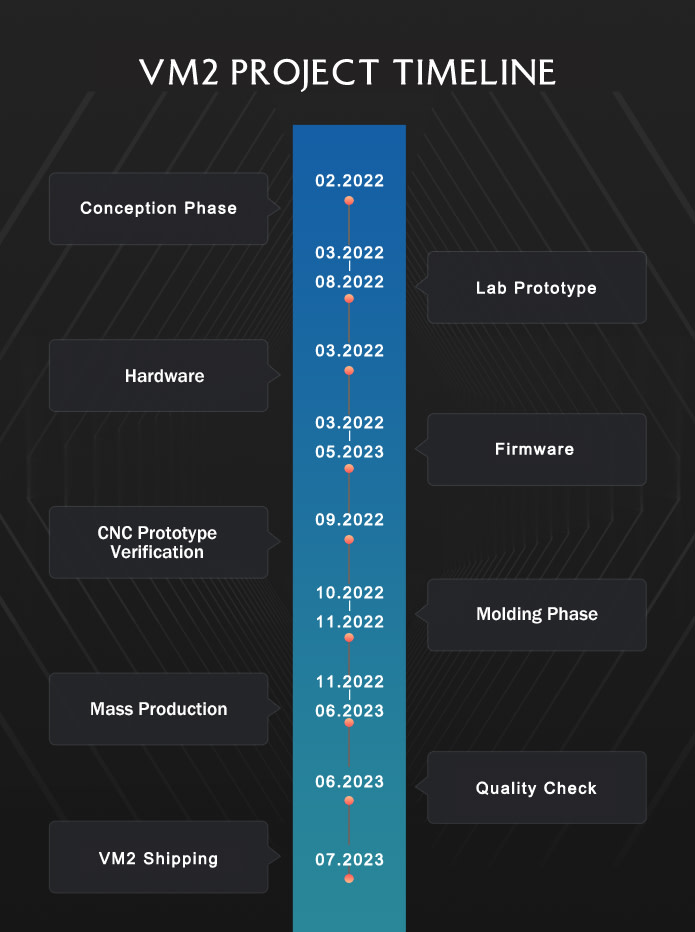 While in many ways the VM2 stays faithful to the original, it also boasts some improved functionality. It includes support for original audio, is compatible with the Dreamcast camera Dreameye, and includes the original English and Japanese VMU language options. It contains 128KB of internal storage (200 blocks) like the VMU, but also supports microSD storage, meaning that it can be used without fretting about lack of space. And rather than the CR-2032 batteries that powered the original, the VM2 features an embedded high-capacity battery.
The VM2 is being developed by Chris Daioglou, who previously created a wireless controller for the Dreamcast called the Dreamconn+. As the planning and design for the VM2 are largely completed, the money raised by the crowdfunding campaign will be used to manufacture the product. Following production and quality checks, the product is expected to begin shipping in August 2023.

A single VM2 can be obtained with a pledge of €115 EUR (around $116), and it is available in either white or black. Further details can be found on the Indiegogo campaign page.



Written by. Marco Farinaccia based on the original Japanese article (original article's publication date: 2022-09-09 18:24 JST)