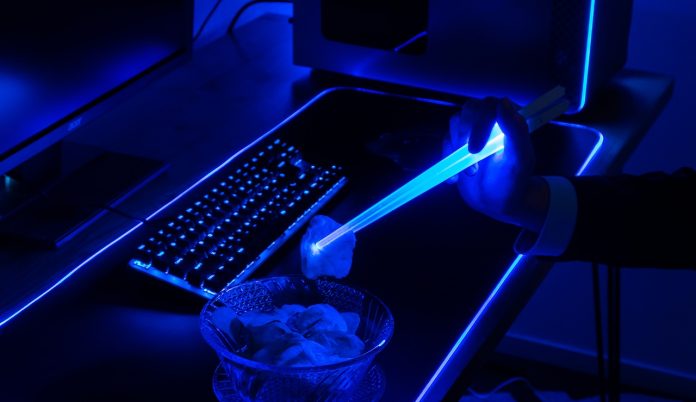 Written by. Marco Farinaccia based on the original Japanese article (original article's publication date: 2022-05-26 13:53 JST)


Digital goods brand Shanghai Donya, operated by Japanese IT company THIRDWAVE, has announced that LED gaming chopsticks are now available to purchase in Japan for 580 yen (around $4.50).



As one might expect, these gaming chopsticks light up by using LEDs contained within handles that are attached to sticks made of a transparent ABS resin. Pressing the button found on the grip of the chopsticks will cause the transparent portion to emit a mystical glow.
Gaming PCs are just one example of the large variety of "gaming" goods that light up by using LEDs. This could imply that these chopsticks are labeled as "gaming chopsticks" simply due to the fact that they light up. Shanghai Donya have mentioned that everyday items like chopsticks sitting on a desk creates an image of ordinary daily life and that they created these gaming chopsticks so that people could avoid disrupting the atmosphere and stay immersed in their gaming worlds.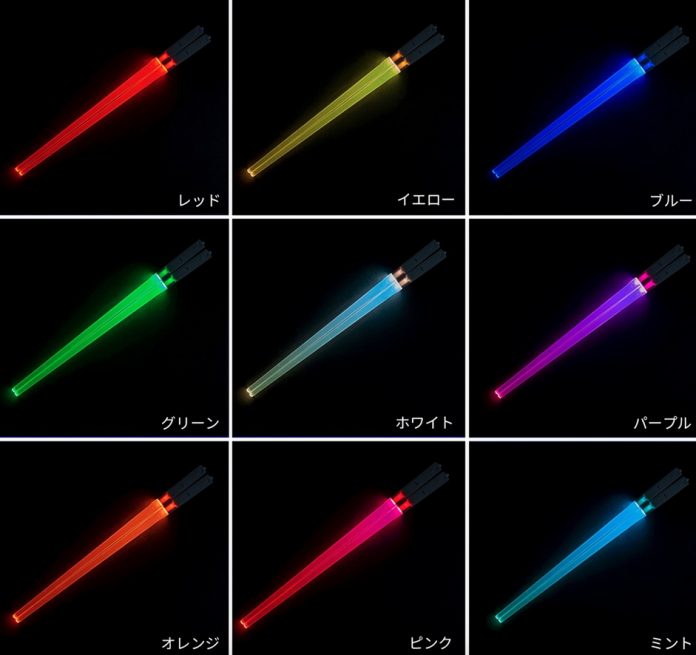 There are nine different colored lighting options to choose from: red, yellow, blue, green, white, purple, orange, pink and mint. It is also possible to set the color of each stick individually. The chopsticks are around 260mm (10in) long, weigh about 15g (1/2oz), and are powered by LR41 button cell batteries (three are required for each stick).
The images of the product show that the transparent sections of the chopsticks enable them to produce a brilliant glow that would add to the ambience of a suitably dark room. You can imagine that the chopsticks would be useful when eating potato chips or other snacks while playing. They also provide the benefit of being able to light up the inside of your bag of snacks, making it easier to see in a dark room.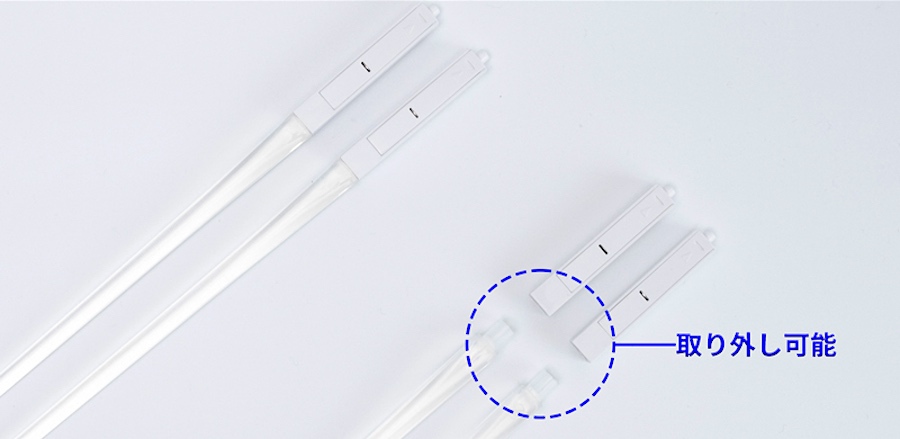 It is possible to remove the LED equipped handle parts of the chopsticks which is very useful when it comes to washing them. The product complies with Japan's Food Sanitation Act, so you can rest assured that the chopsticks are safe to eat with. However, it was pointed out that they cannot be used for cooking.
The LED gaming chopsticks can be purchased in Japan via PC specialty store Dospara and are currently available both in-store and online.



Related Articles:
Gaming Chopsticks Holder goes on sale in Japan
Japanese "Gaming Sake" announced for those who like to drink and game