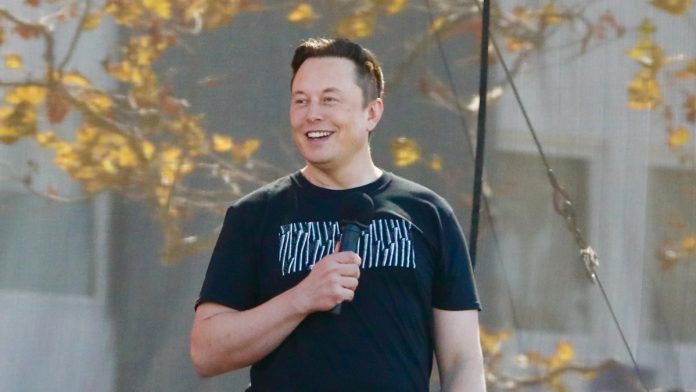 Written by. Nick Mosier based on the original Japanese article (original article's publication date: 2022-05-23 18:08 JST)


It sounds like Elon Musk has completed Elden Ring after tweeting high praise for the game on May 22 saying, "Elden Ring, experienced in its entirety, is the most beautiful art I have ever seen."
Elon Musk is the CEO of the American automotive company Tesla and known for being the richest person on the planet and a frequent Twitter user. His statements and actions often make the news, including his concerns about spam accounts on Twitter that he brought up after agreeing to buy the company for $44 billion. When Twitter's CEO tweeted a thread thoroughly explaining spam and what Twitter does to combat it, Musk replied with a poop emoji.
Musk is also known as a gamer and has recently been tweeting more and more about FromSoftware's latest action RPG Elden Ring. In March, he tweeted that Elden Ring was a game he liked and later gave a rundown of his character build on May 9. Kotaku, who has been critical of the billionaire, even extended their criticism to his build.
When asked about his build on Twitter, Musk responded with, "Power mage, but decent with a sword/katana," sounding similar to the build that Kotaku previously criticized. Musk does appear to have taken his build to the finish line, though. However, compared to his earlier tweet, his choice of close-range weapons has changed from a rapier and claws to a sword or katana.
When looking further back at Musk's tweets, we can see where he explains that he plays with a mouse and keyboard. It's hard to say that mouse and keyboard is an optimal way to play the game when compared to a controller, with Musk himself saying, "suboptimal, but ok with remapping."
We can also see Musk mentioning Elden Ring in the replies of tweets not specifically about the game: "Just another day in Elden Ring!" "Elden Ring vibes," "I think I saw that boss in Elden Ring," and "How to find secret doors in Elden Ring." Even the billionaire couldn't get the game off his mind.
Musk has mentioned games like Cyberpunk 2077, Max Payne, The Battle of Polytopia, Diablo II, the Deus Ex series, and the Fallout series in previous tweets. He also has a habit of responding with "Great game" to tweets about games he enjoys, making him sometimes look like another Twitter using middle-aged gamer.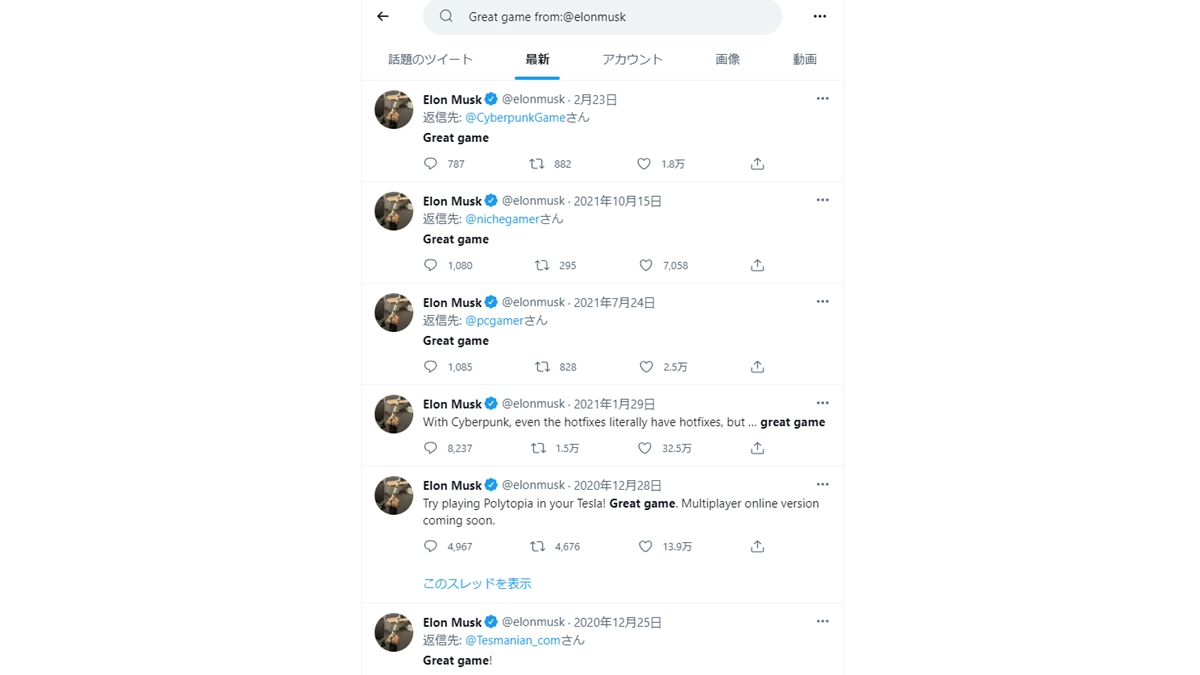 Except he's extremely famous, so his tweets about Elden Ring draw massive responses. Geoff Keighley, the face of large gaming events such as The Game Awards and Summer Game Fest, even responded to Musk with an emoji, likely showing his agreement with Musk's sentiments regarding the game.
On the other hand, Musk has also come under heavy criticism lately, including a story posted by Business Insider regarding sexual harassment accusations against him. While Musk has denied the claims, they are currently drawing a lot of attention on Twitter.