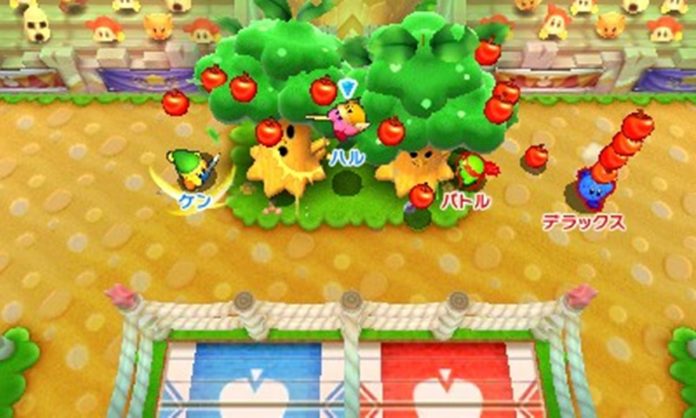 Written by. Marco Farinaccia based on the original Japanese article (original article's publication date: 2022-05-12 10:33 JST)

In a tweet posted on April 28, game designer Takashi Hamamura revealed that he has resigned from HAL Laboratory.
Hamamura has worked as a game designer and director on a number of different titles, including games in the Kirby series. He worked as a planner on Kirby & the Amazing Mirror and The Legend of Zelda: The Minish Cap, both released in 2004, and served as director for the 2006 title Kirby: Squeak Squad. Afterwards, he left Flagship and joined HAL Laboratory where he was a concept planner for Kirby Mass Attack, released in 2011, and worked on game design for Kirby and the Rainbow Curse, released in 2015. His most recent title was the 2017 released Kirby Battle Royale where he served as the lead game designer.
Hamamura said that he had resigned from HAL Laboratory at the end of April, and that from now on he plans to perform research in game design. From the beginning of May, he had immediately begun sharing information via his Twitter account. For example, on May 6 he posted a practice method for creating a game proposal. In order to create a game proposal, the two necessary elements are the idea for the game and the ability to construct the proposal. However, when a completed proposal is found to be somewhat lacking, there are times when it is difficult to determine whether it's the idea or the composition that is the problem. Hamamura then introduces a practice method which involves creating a game proposal for an already released game. He suggests that by using a completed idea as a base, you can then practice focusing on the way that you construct the proposal.
In addition, he has also provided explanations on some more detailed examples of game design. In games where the character becomes stronger as their health depletes, Hamamura gives three reasons for why many of those games do not provide any methods of healing. The first is that by deliberately receiving damage from an enemy, the player is able to control the strengthening of the character. Another reason is that healing items become things that no longer act purely as rewards, but instead are a trade off in exchange for becoming stronger. This, in turn, makes level design more difficult. The third reason that Hamamura provides is that the original purpose for making the character stronger is to prevent the player from losing motivation when they receive damage since they are unable to heal. The fact that Hamamura is a game designer with such an impressive track record only lends to the depth of his persuasive ability.
Hamamura is considering organizing all of the prior information that he has released on Twitter and elsewhere and combining it with future content in order to create an e-book that can be released at some point later on. He has released a lot of other information on game development in addition to the examples presented in this article, so anyone who is interested should definitely take a look at Hamamura's Twitter account.