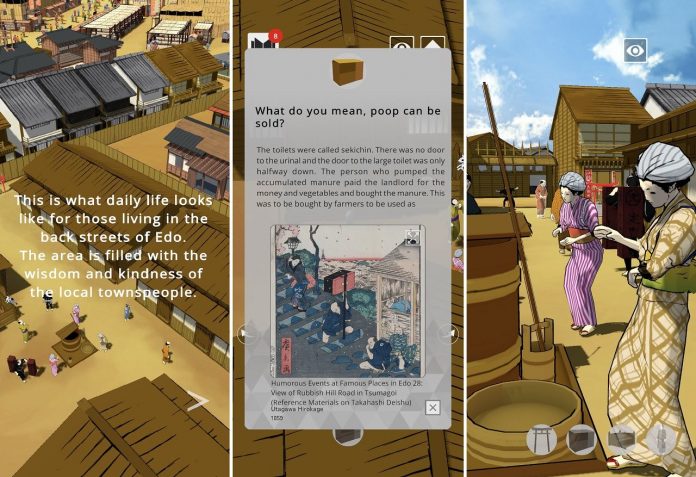 The Edo-Tokyo Museum has released Hyper Edohaku to the Apple App Store in Japan. The app contains a 3D recreation of Ryogoku-Hirokoji, Edo's entertainment district, complete with the crowds of people and items to collect from before the city became known as Tokyo. An Android version is also planned to release in June of 2022.
Have you ever wanted to walk through the hustle and bustle of Edo-era (1603-1868) Japan? Well, the Edo-Tokyo Museum may just have you covered with their new app. Hyper Edohaku is a 3D recreation of Ryogoku-Hirokoji, Edo's entertainment district, based on the museum's own model of the area. The museum also boasts the app having 100 items from their collection to find within Hyper Edohaku.
The four areas made available to players are Nagaya, the Ryogokubashi Bridge, the Ekoin Temple, and the Sumida River. Within these areas are numerous events, items, and characters to discover and learn about. You can see a crowd of spectators gathered at a sumo tournament, learn about how fires were extinguished in the city, and even meet ukiyo-e artist Katsushika Hokusai, known for prints such as "The Great Wave off Kanagawa" at his home.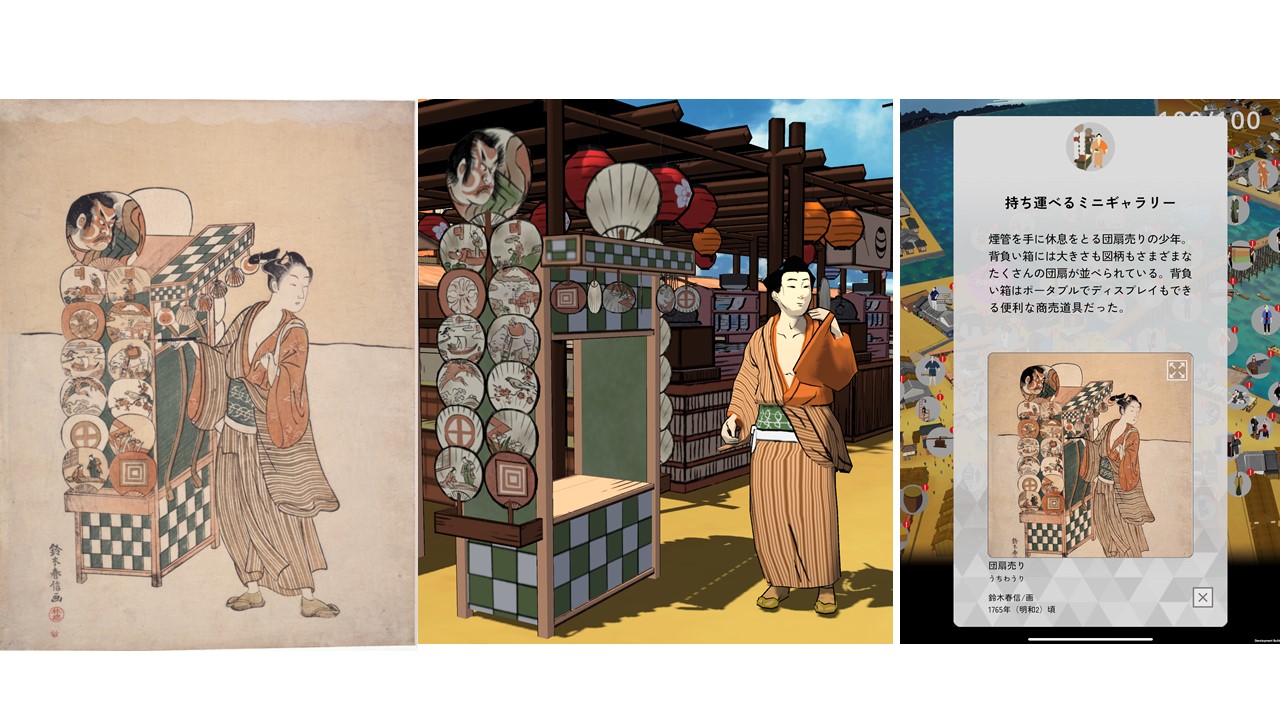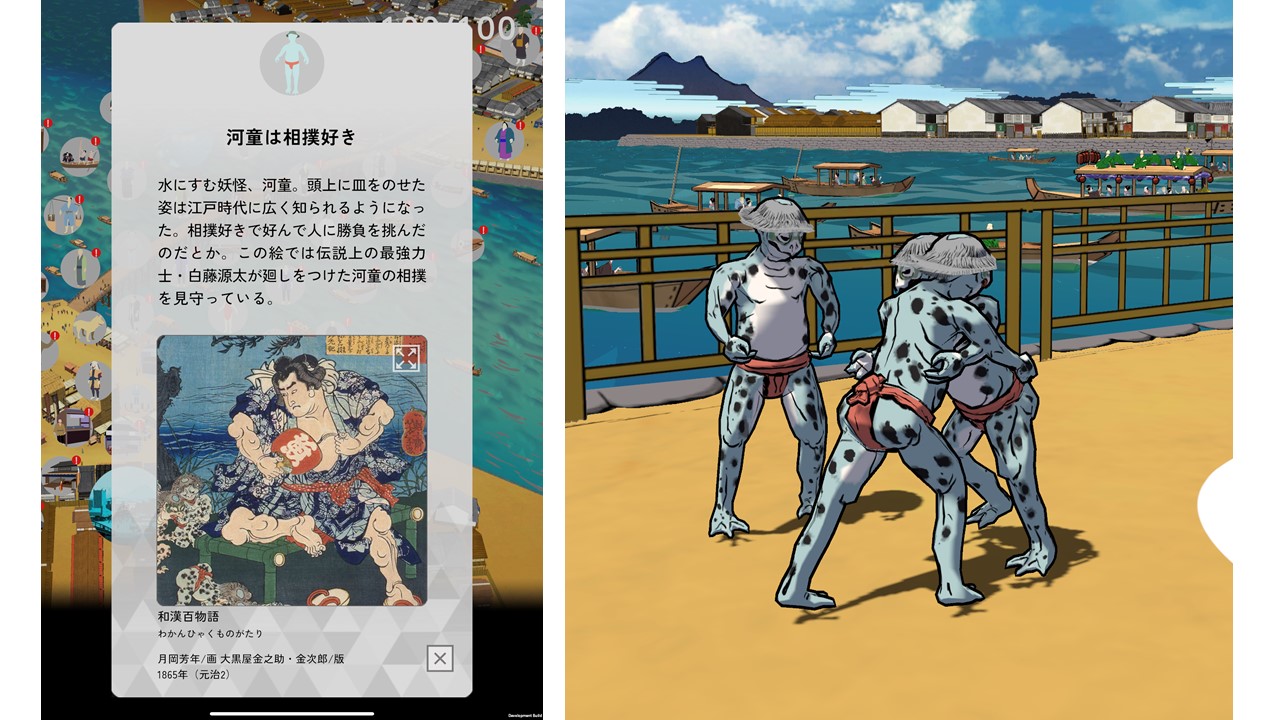 Hyper Edohaku was developed in a collaboration between the Edo-Tokyo Museum and Rhino Studios, who have also worked on real-time computer graphics for PlayStation titles such as Bloodborne and Knack. The app was developed using the Unity engine, and looks to not only teach history, but gamify it to be more fun for users. The Edo-Tokyo Museum also says that this is the first time a museum in Japan has provided a virtual tour app using a game engine to its full extent, and that we can expect expansions into both VR and the Metaverse in the future.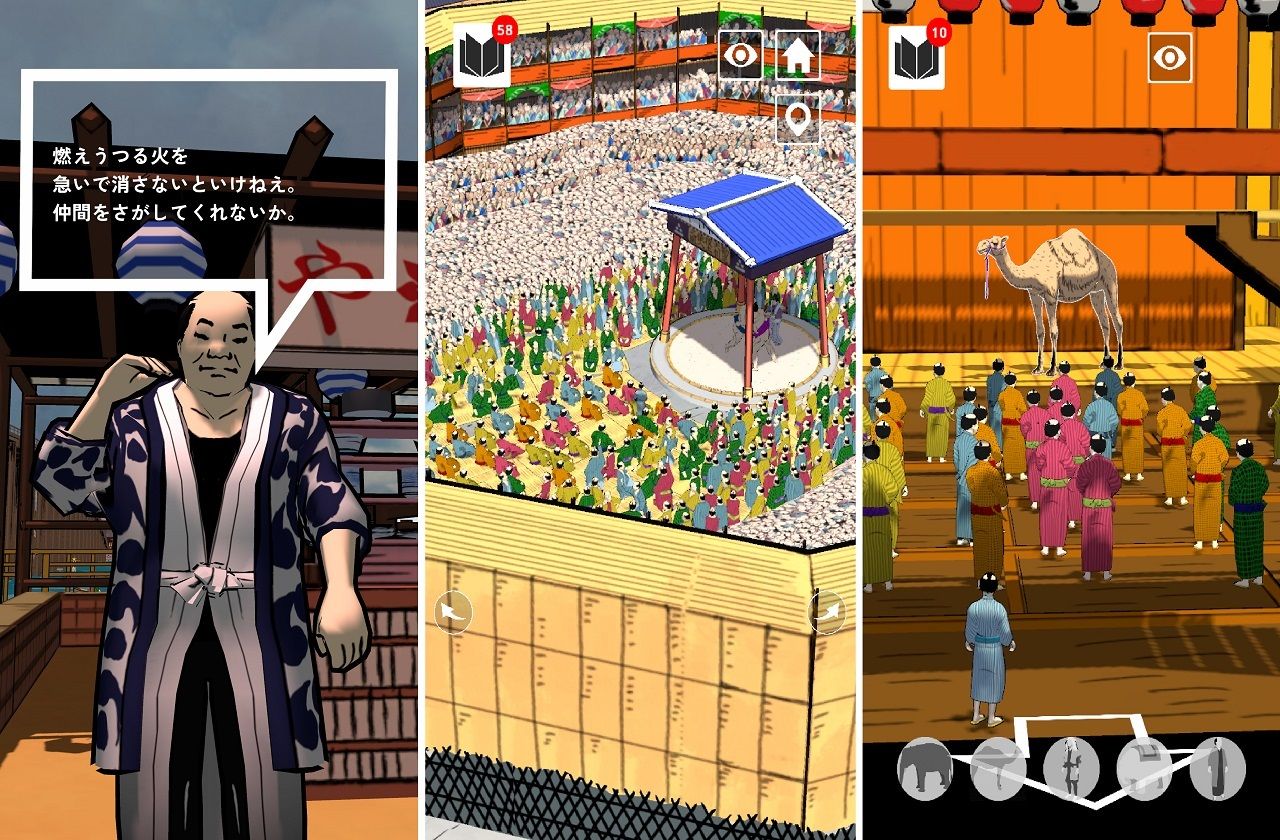 Hyper Edohaku can be found here on the Apple App Store and it supports both English and Japanese language options.