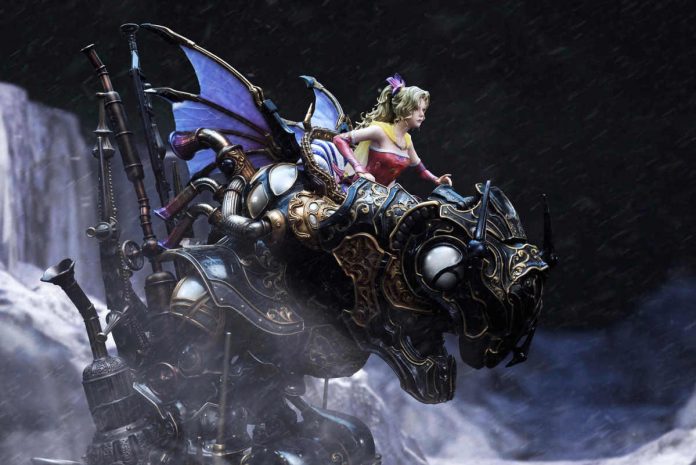 Written by. Nick Mosier based on the original Japanese article (original article's publication date: 2022-04-25 16:03 JST)


Square Enix has begun accepting preorders for their "SQEX MASTERLINE FFVI" statue. The statue is priced at a whopping 1,485,000 yen, which is around $11,592—and that's when you consider the currently weak yen—and will be limited to 600 units worldwide, with 150 of those set aside for Japan. The statues are set to be released on July 28, 2023, with more information for international customers to come at a later date.
"SQEX MASTERLINE FFVI" is a 1/6 scale statue based on Yoshitaka Amano's key art for Final Fantasy VI and is also being created under his supervision. The statue itself is a beautifully detailed and painted depiction of Terra riding in Magitek armor. It also comes with a set of swappable parts for both Terra and the armor itself.
But what really stands out is the $12,000 price tag. The SQEX MASTERLINE series is a high-quality figure brand from Square Enix. Their first release was this "SQUARE ENIX MASTERLINE NieR:Automata" statue which was already pretty expensive at 349,800 yen (around $2,849). But this upcoming Final Fantasy VI figure being over 4 times that price has left fans flabbergasted. Even Final Fantasy creator Hironobu Sakaguchi had some candid words when tweeting "This isn't it."
Sakaguchi's most recent title Fantasian is known in particular for its use of dioramas. These dioramas were also quite detailed, so Sakaguchi likely has at least some understanding of the market price of figures. He continued by saying, "isn't this a bit wild?" and "is everything okay Square Enix?"
So is $12,000 really too expensive? When it comes to the "SQUARE ENIX MASTERLINE NieR:Automata" statue, a large number of the user reviews are positive on Amazon. The SQEX MASTERLINE statues are made by Japanese statue maker Prime 1 Studio, well known for their high-quality figures. And the SQEX MASTERLINE FFVI release will likely also be of incredible quality.
But as far as I (the original author of this article) can tell, a $10,000 statue is expensive even for Prime 1 Studio's standard. When looking at their online shop, the highest priced item is their Pacific Rim "Gipsy Danger DX Version" at 632,390 yen (roughly $5,000). While you can't just judge them based on the information in the online catalogs, the Final Fantasy VI figure is over twice the price despite them being roughly the same size. It seems only natural that people would call it expensive.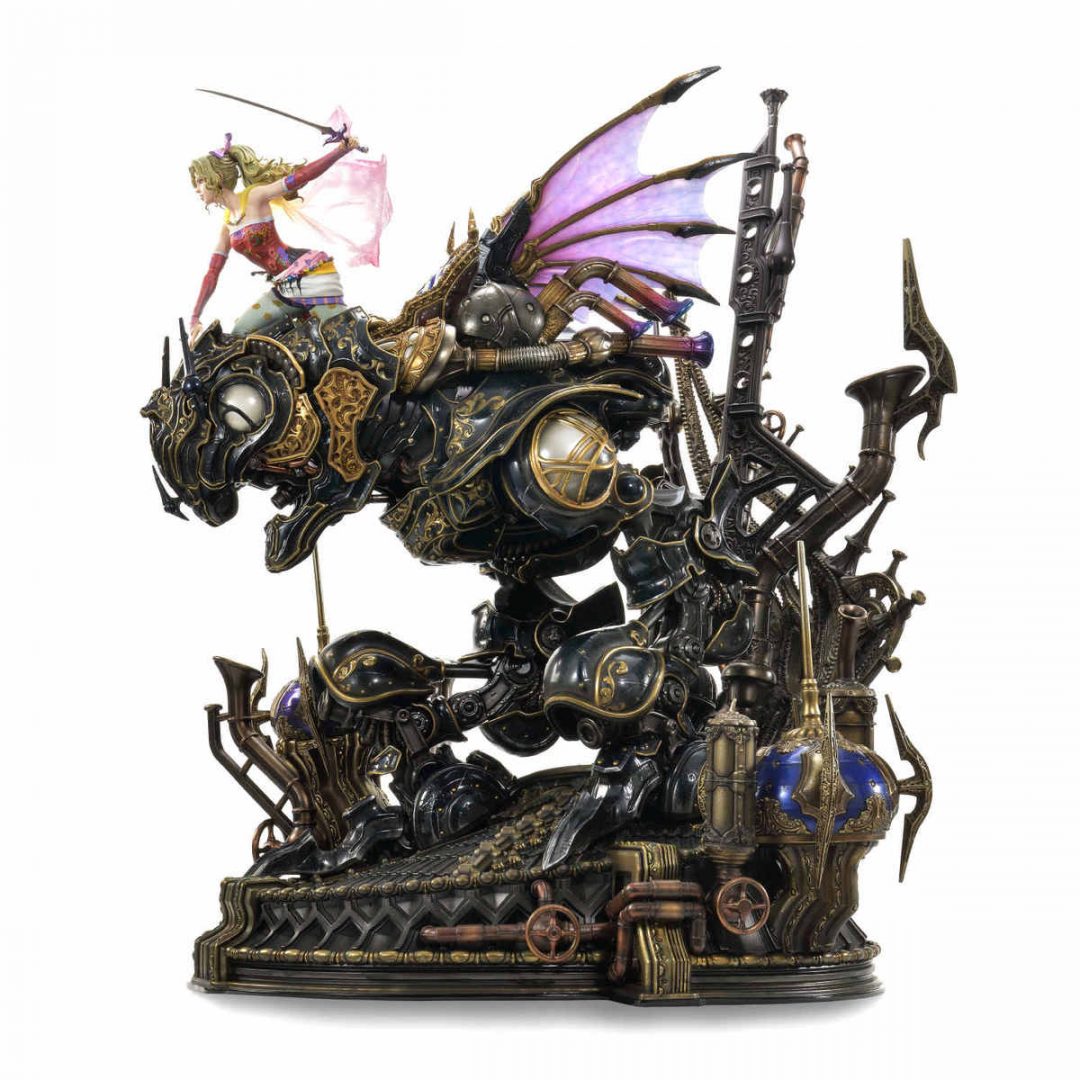 When looking at other figure makers, the $10,000 – $20,000 price range contains a number of life-sized figures. High-quality figure maker FIGUREX seem to have numerous life-sized figures in the $12,000 range. There was also this life-sized built-to-order figure of Rei from Neon Genesis Evangelion that released last year for 1,815,000 yen (roughly $14,200) in 2021. The upcoming Final Fantasy VI figure looks to be more in the price range of life-sized figures while coming in at 78cm tall, 58cm wide, 66cm deep, and weighing 34.2kg (roughly 75lbs).
It will be interesting to see if the quality of the statue lives up to its price once things are said and done.


(C) 1994, 2022 SQUARE ENIX CO., LTD. All Rights Reserved. 
LOGO & IMAGE ILLUSTRATION: (C) 1994 YOSHITAKA AMANO