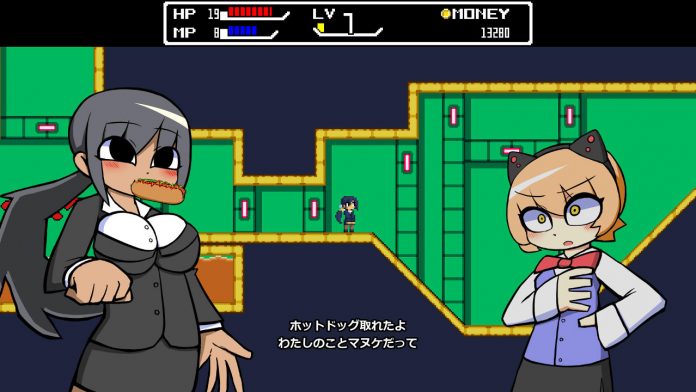 Written by. Nick Mosier based on the original Japanese article (original article's publication date: 2022-03-14 18:45 JST)

NUL2 Studio has announced that TOMOMI will be available on PC (Steam) starting March 26. The game will only support Japanese.
TOMOMI is a 2D Metroidvania game that tells the humorous story of a temp hero. The game takes place in a world of heroes and evil organizations. The protagonist Tomomi is a hero who is lewd, likes women, and is a bit of an airhead. At some point, Tomomi and her partner Rico get news that an evil organization is developing a new weapon. In order to destroy the weapon, the two infiltrate the organization's hideout and try to put a stop to their schemes.
Inside the large building are a number of different areas like a research facility, a furnace, an observatory, and a shopping area. The place is also crawling with the enemy's other weapons like robots and slimes, which Tomomi fights as she searches for this new weapon. From what we can tell by the trailer, Tomomi makes use of weapons like katanas and shurikens in what looks to be quite speedy combat.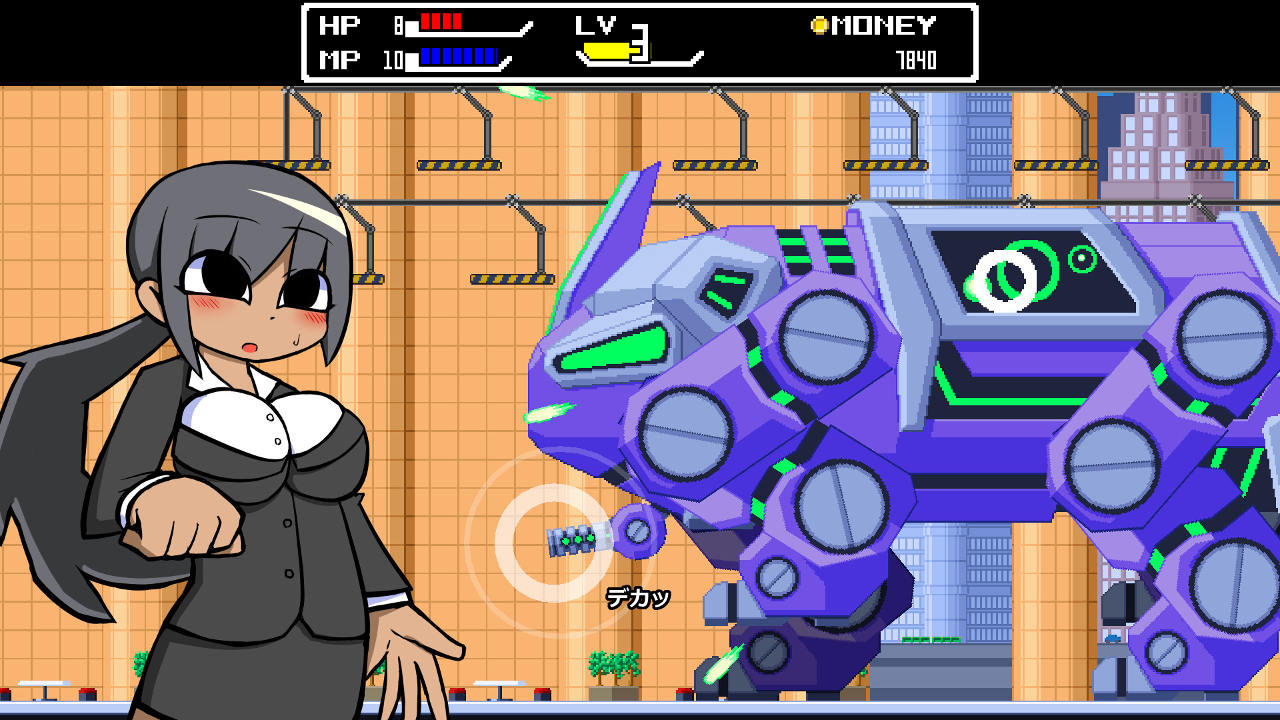 Tomomi will also come across bosses along the journey, including a 20 meter (roughly 65 feet) tall, massive robot. But to combat them, there are over 20 types of upgrades for Tomomi in the game. As you gain upgrades from bosses and shops, you'll grow stronger and be able to move all around the screen with ease. Some of Tomomi's abilities include releasing an electric field when defeating enemies and being able to transform into animals.
The game's store page also says it's full of comical scenes, so it sounds like we can expect funny conversations between some quirky characters.

TOMOMI is being developed by Japanese indie developer Shiruko's NUL2 Studio. They also released a free 2D action game called HyperMetalHUNGRY back in 2014.
TOMOMI can be found on Steam here.