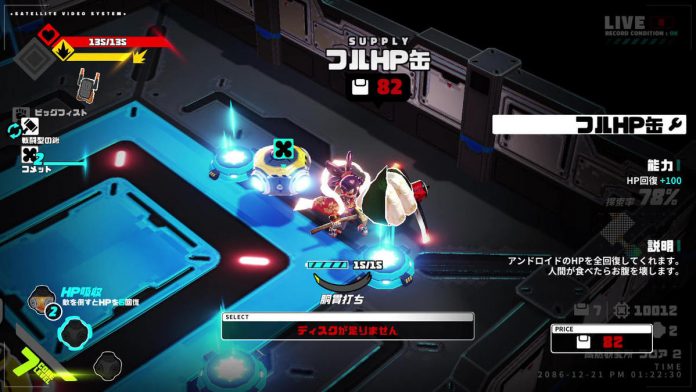 Written by. Nick Mosier based on the original Japanese article (original article's publication date: 2022-03-03 14:26 JST)

Game publisher CREST has announced that METALLIC CHILD will be getting crossover DLC with Sakuna: Of Rice and Ruin that will release on March 31. The upcoming DLC will give players access to new skills and looks similar to those of Sakuna and Kokorowa. The game is also scheduled to receive a free large-scale update on the same day.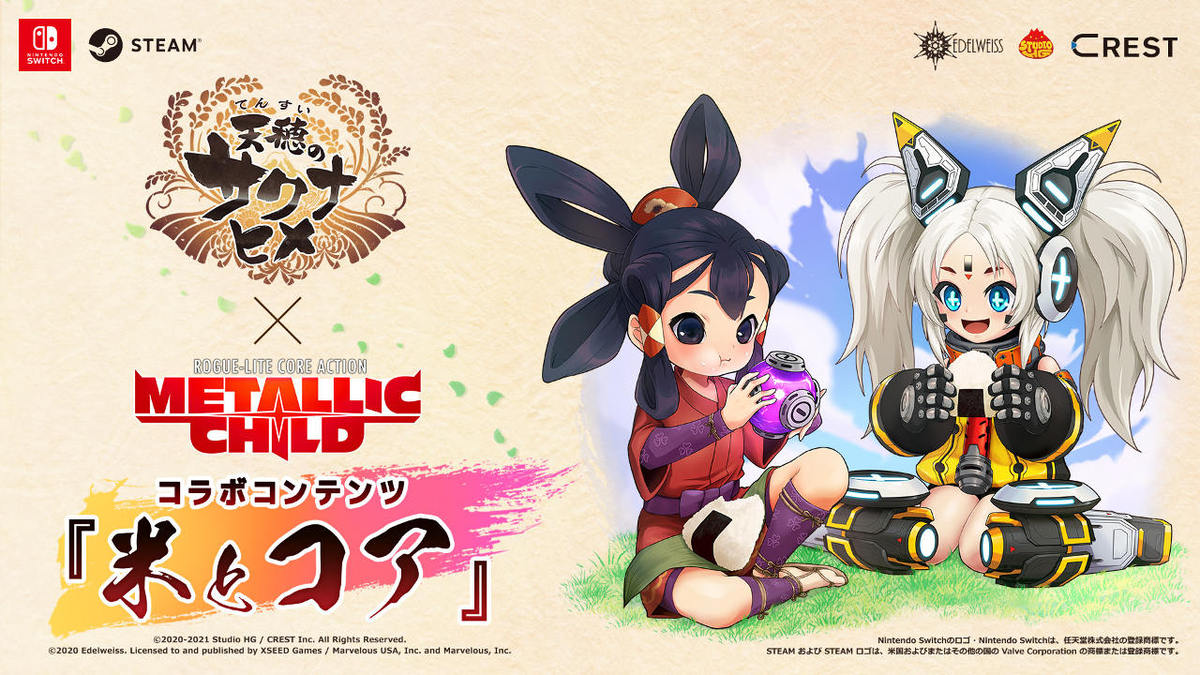 METALLIC CHILD is a top-down roguelite action game where players control an android named Rona that has feelings similar to that of a human. In the game, an android like Rona is referred to as a "Metallic Child." Rona spends her days aboard a space laboratory, but when her creator Doctor Irene starts an uprising and devises a plan to crash the ship into Earth, Rona must spoil the plot by searching the laboratory and defeating the other robots on board.
In addition to attacking with weapons and skills, Rona will randomly receive Mini Cores with new abilities and Super Cores with perks. The game revolves around making good use of these two types of items to clear randomly generated stages.
The Sakuna collaboration DLC, of Rice and Cores, will include Customs to make Rona look like Sakuna. Customs are like cosmetic items that change the look of your character. But when you change into this DLC Custom, not only will Rona look like Sakuna, but the android will also have weapons and abilities similar to Sakuna's as well.
In addition, Black Shadow will be able to appear as a floor boss. And in contrast to the original title, Black Shadow will be equipped with a weapon and either make direct lunging attacks or use its weapon to attack with energy balls.
A separate piece of Kokorowa DLC is planned as well and will also include special weapons and skills. Finally, there will be a bundle containing both pieces of DLC called METALLIC CHILD x Sakuna: Of Rice and Ruin Booster Bundle that includes additional in-game resources.
According to Sakuna: Of Rice and Ruin developer Edelweiss, this collaboration DLC contains more content than originally planned due to the enthusiasm of the developers behind METALLIC CHILD.
A large-scale update for the game titled Advanced is also scheduled to release on March 31. The update will include a score attack mode, new Customs, and new weapons.
METALLIC CHILD is now available for the Nintendo Switch and PC (Steam). For more details on the Sakuna: Of Rice and Ruin collaboration, check the official website here.