Written by. Ryuki Ishii based on the original Japanese article (original article's publication date: 2022-03-03 17:39 JST)
[Update 2022/03/03 18:10 JST]
Fixed the terminology according to an English press release we received after the publication.

[Original Text 2022/03/03 17:47 JST]
Indie game publisher PLAYISM has announced that they will launch Potato Flowers in Full Bloom on March 10 for PC (Steam) and Nintendo Switch. The price is set at $17.99, and it'll support English, Japanese, and Simplified Chinese. A demo version is currently available with save data being transferable to the full release version.
* Disclosure: The publisher PLAYISM is part of Active Gaming Media, which is also the owner of this website.
Potato Flowers in Full Bloom is a dungeon exploration RPG that takes you through an underground labyrinth in search of legendary crop seedsspecial seeds that grow unaffected by soil contamination, which has long threatened humanity. You play as a dungeon explorer who can hire other members at the base camp to adventure with you. There are 8 classes available, including Knight, Ranger, Wizard, and Shaman, each with their own skill tree. You can form a party of up to three members, and their appearances are customizable.
The dungeon is vast and packed with puzzles, monsters, and treasures. The battles are turn-based, and the enemies' next moves and accuracy rates are shown beforehand, allowing you to decide how to handle incoming attacks. You can either guard, dodge, or press forward and attack. Each action consumes action points, so you have to be smart about how to use your turn and when to regain points using the healingRest command. If you have no points left to use, you can't guard or dodge, leaving you vulnerable. The game's goal is to reach the lowest level, where the legendary seeds are said to be stored.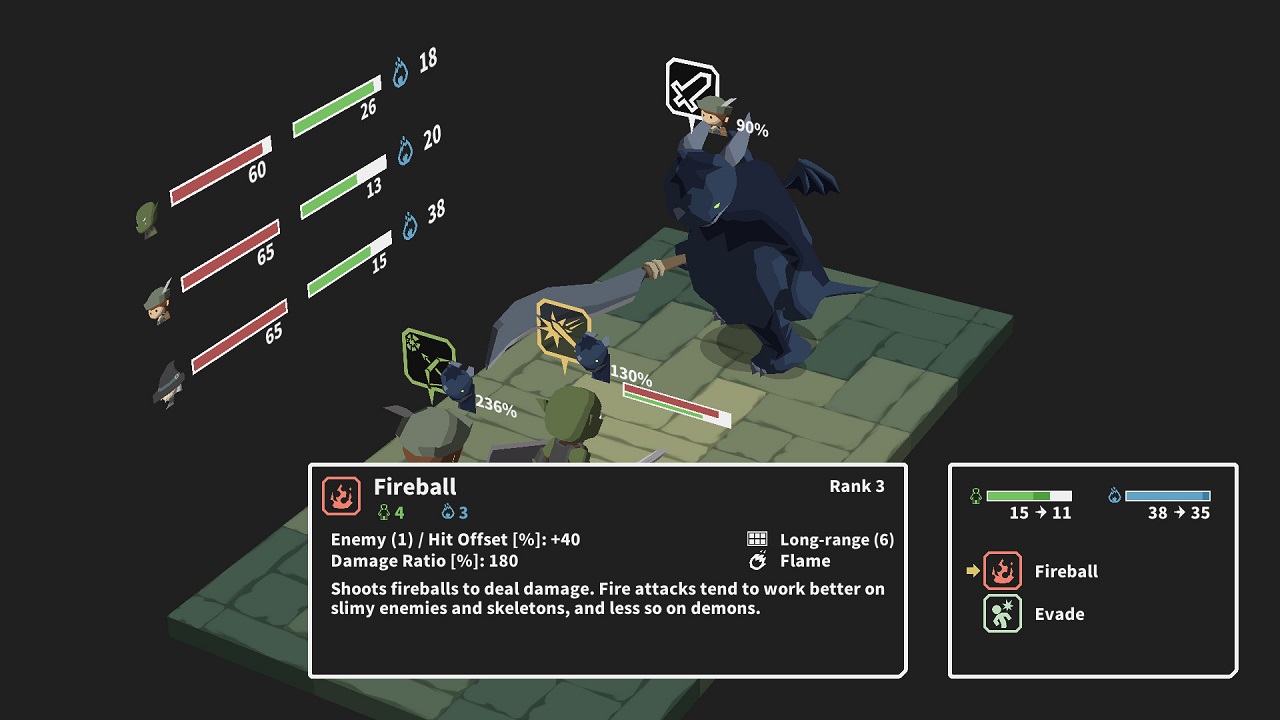 The game is being developed by Japanese solo game developer Pon Pon Games, who released A Healer Only Lives Twice, a dungeon RPG where players play as a healer, in 2016. It's been 4 years since the developer began working on this project, and now the release date is finally set.
Potato Flowers in Full Bloom is coming out on March 10 for PC (Steam) and Nintendo Switch. You can check out the official website here.