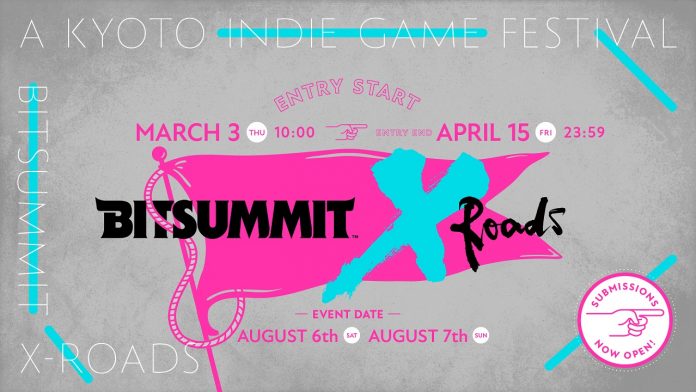 Japan Independent Games Aggregate (JIGA) and the BitSummit organizing committee have announced that BitSummit 2022 (BitSummit X-Roads) will be held from August 6 to 7 at the Kyoto International Exhibition Hall, Miyakomesse. The first day will be a business day for developers, publishers, press outlets, and sponsors, and the second day will be open to the public for the first time since 2019.
Submissions are now open thru April 15, and unlike last year, developers, publishers, and sponsors from outside of Japan are eligible to be at the event on-site. "Because of the procedure of the coronavirus measures, we will monitor the situation in Japan and follow all guidelines set by public health officials to make adjustments for safety," the committee added. While it'll be an on-site event, "The accompanying live stream during BitSummit will focus on game reveals and plays and panels led by industry-leading talent."
BitSummit is an annual event for indie games held in Kyoto, Japan, with the attendance number reaching 11,000 in 2018. The committee had to make adjustments for the past couple of years due to the COVID-19 situation by postponing the event and making it closed to the public in 2021. Fans were able to participate through official broadcasts and online demos. It seems like these online features are making a return in this year's BitSummit X-Roads, which marks the 10th anniversary of the event.
More information about the event and the submission process can be found here.