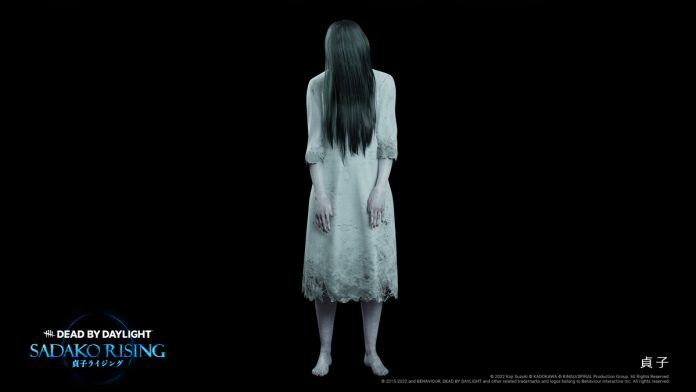 Written by. Nick Mosier based on the original Japanese article (original article's publication date: 2022-02-16 18:50 JST)

Dead by Daylight's new character Sadako already has players shuddering in fear.
Behaviour Interactive has announced their collaboration chapter with the Japanese horror movie Ring (Ringu) will release on March 8. This new chapter, titled Sadako Rising, also just released on the PTB (Public Test Build) of the Steam version on February 16 and includes Sadako (Samara for those familiar with the American remake) as a Killer and Yoichi Asakawa as a Survivor.
Ring started as a novel by Koji Suzuki that was published in 1991. The story revolves around a cursed videotape where those who watch it die a week later and the mystery surrounding it. In 1998, the story was made into a movie in Japan and became a hit. In 2002, there was also an American remake called The Ring that earned more than 249 million dollars worldwide cementing Ring as a legendary story in Japanese horror.
The major character in Ring is Sadako, a person with psychic abilities that was subject to a gruesome death. Sadako's deep-seated hatred now lives on in a cursed videotape. The climax of the movie version, where Sadako crawls out of a well and pops out of the television, was a shocking scene that traumatized many who saw it.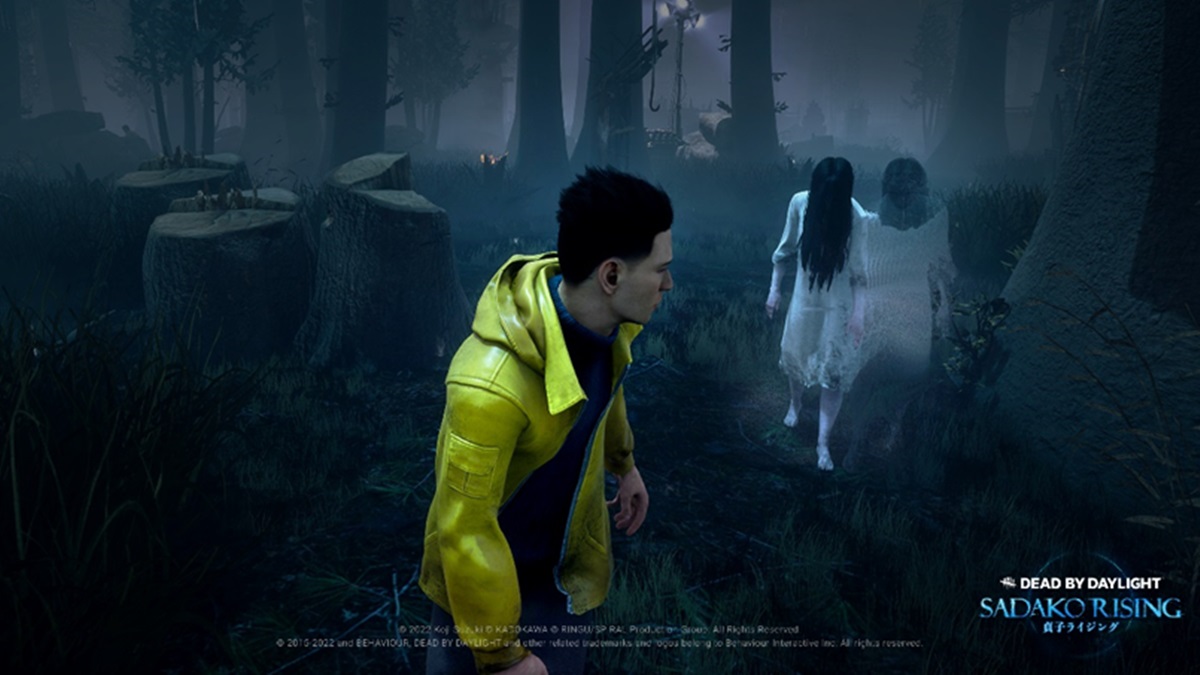 Many Dead by Daylight players are now playing as Sadako in the game's PTB and posting their reactions to a jump scare that can occur after selecting the character and waiting on the standby screen. Take a look at Sadako's standby animation in the video below. The screen flickers as the atmosphere gets more eerie. And in the next moment, Sadako's eye peers through her hair as she pops right up to the screen.
*Ishikawa's YouTube channel can be found here.

Sadako is also striking fear into the hearts of players during gameplay. Killers in the game can use an ability called a Memento Mori to directly kill survivors that have been hooked twice, and each Killer has their own animations when using them. Sadako has two variations. The first shows Sadako breaking the survivor's arms and legs with her psychic abilities while glaring at them.
The second only occurs when the Survivor has been fully condemned. The screen cuts to Sadako's glare while killing the Survivor. Suddenly seeing that look is enough to even scare the person playing as the Killer.
Sadako is currently scaring players on the PTB but will surely be scaring even more people when the new chapter officially releases on March 8.