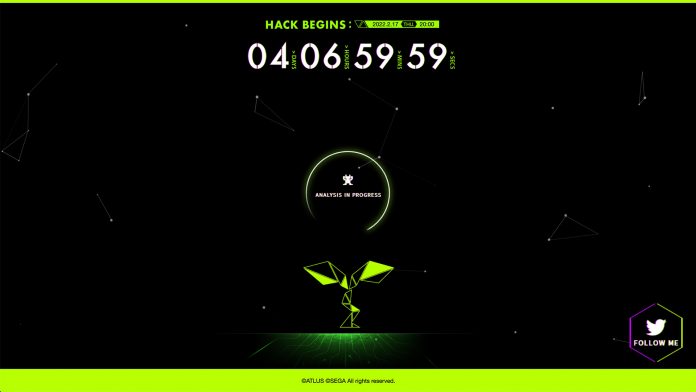 Written by. Ryuki Ishii based on the original Japanese article (original article's publication date: 2022-02-17 13:19 JST)

Atlus has opened a countdown website at "https://soul-hackers.jp" with a timer that will end on February 21 at 3 a.m. PST (February 21 at 8 p.m. JST). A Twitter account named "soul-hackers.jp" has also been opened, tweeting out the website URL with the hashtag #soul-hackers.
The name Soul Hackers reminds us of the Atlus' RPG Devil Summoner: Soul Hackers, the second game in the Devil Summoner series, which is part of the Shin Megami Tensei series. The game is set in a technologically advanced Japanese metropolis where characters fight in a virtual world. It came out for the Sega Saturn and PlayStation in the late 90s, and a Nintendo 3DS port was released globally in 2013. There will likely be an announcement related to this work when the timer hits zero.
While the countdown will end on February 21, it seems that something will happen on February 17 at 3 a.m. PST (February 17 at 8 p.m. JST), as the official Twitter account says, "Aion has predicted the end of humanity. A sequence to avert annihilation will begin today at 20:00."