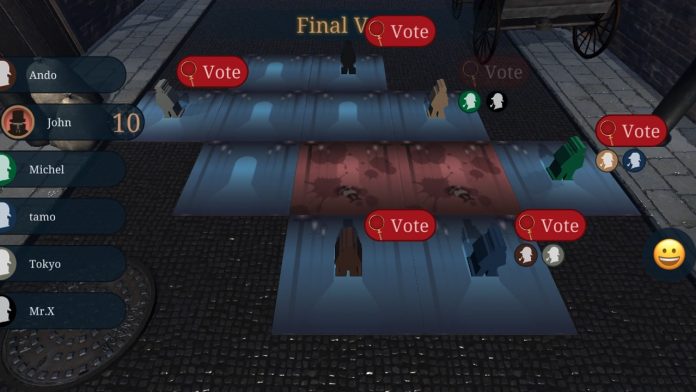 Japanese game developer Curiouspark has released Jack & Detective: Werewolf Game on iOS and Android as a free-to-play app. It's a social deduction game based on a board game of the same name. The game is set in 19th century London where detectives are trying to solve the Jack the Ripper case. It can be played online with up to six players, and the detective players' goal is to find out who among them is the killer.
It sounds like a typical werewolf-style game, but Jack & Detective tries to overcome what newcomers of the genre often find difficult at first by making it conversationless. Since communication between players isn't allowed, experienced players won't be able to take advantage of their persuasive conversation and debating skill. There's no elimination process either. Meaning, all players get to play until the end. Instead of killing off other players, the killer takes out non-player civilians and reduces the tiles available to move.

Three player roles are available: Detective, killer (Jack the Ripper), and Jack Maniac, who's supposed to side with the killer. The game is divided into Day and Night phases. During the Day phase, players will take turns moving their character pieces to one of the available tiles. Only the killer can take action during nighttime, and they can kill off a civilian on an adjacent tile. The crime scene will be revealed the next day, enabling detective players to deduce the culprit.
The killer can choose to skip the night phase but can't skip it two nights in a row. If there are no adjacent tiles available to commit a crime, then the night phase will automatically be skipped, even if the killer had manually skipped the phase the day before. Once the second crime scene is revealed, the voting process begins. Players will cast a provisional vote first to see who suspects who and then cast the final vote. The detectives win the match if the killer gets the most votes. Each match takes around 10 minutes to finish.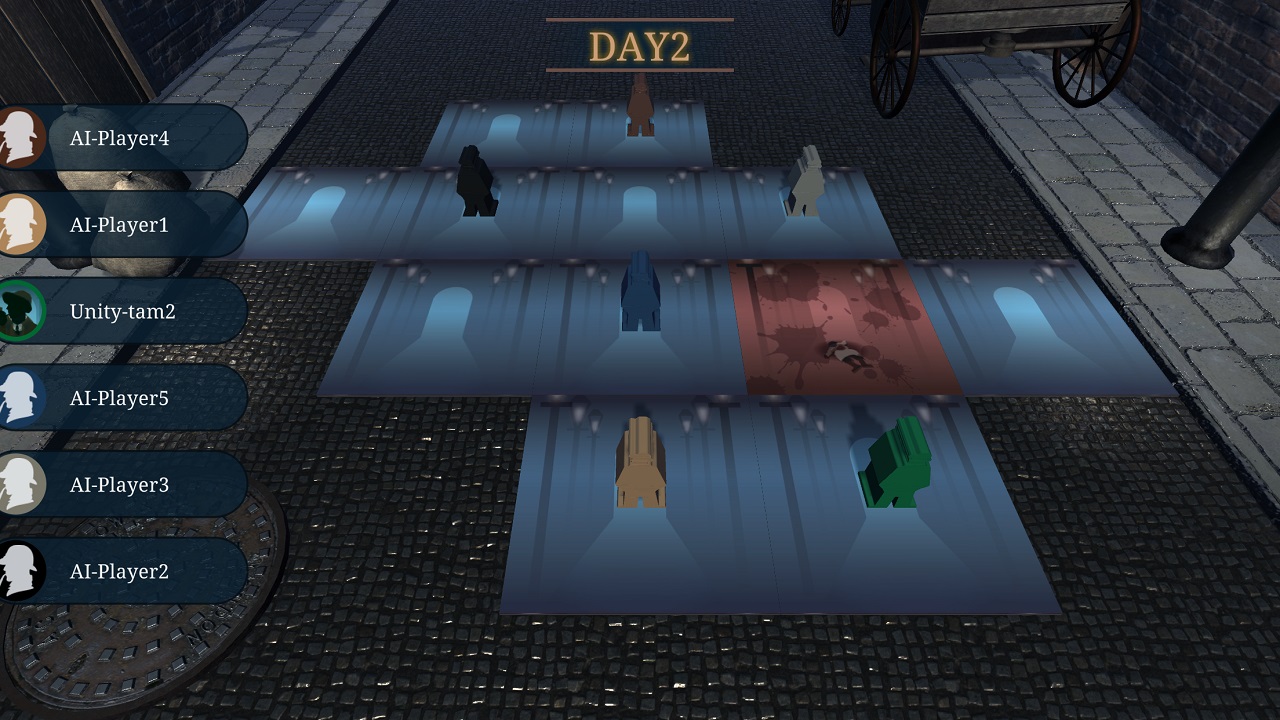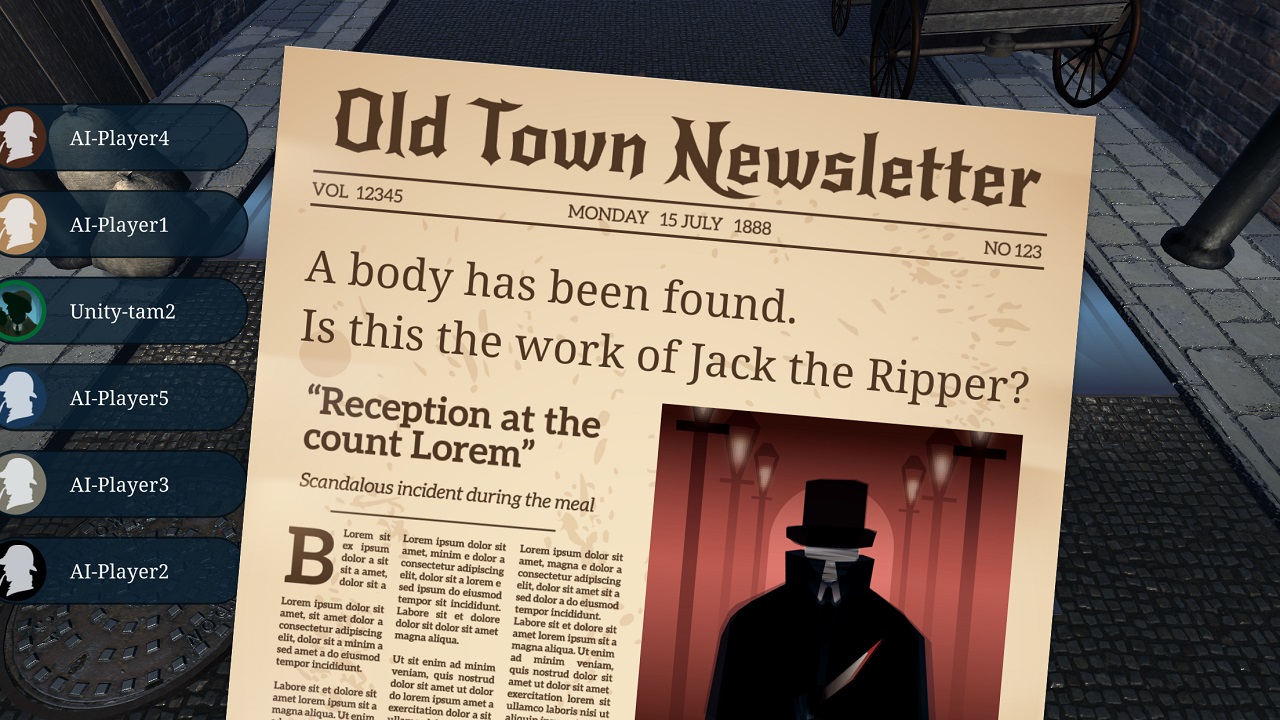 The available game modes are Rank Match, Room Match (private match), and Solo Mode. Ads in the game can be removed with an in-app purchase, and players can buy Jack Tickets, which prioritize you to be chosen as the killer or Jack Maniac.
Jack & Detective: Werewolf Game is now available on iOS and Android. The original board game, which shares the same premise, can be found on Tokyo Game Makers' official website.