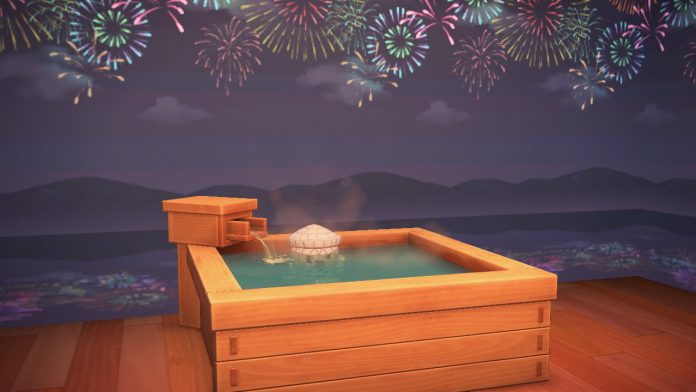 Publication date of the original Japanese article: 2021-11-19 18:28 (JST)
Translated by. Nick Mosier

It looks like a cute trend involving Gyroids is spreading around the Animal Crossing community.
Gyroids are one of the new features added to Animal Crossing: New Horizons in the free Ver2.0 update. They are cute items that move around like living creatures while playing sounds. Each type has different moves and sounds, and if K. K. Slider's music is playing near them, they'll match the rhythm of each of his songs and dance along with it for you. They come in a variety of colors and shapes and excite that collector's itch to want them all.
Lately, there's been a cute trend where players are setting up scenes as if these Gyroids are their roommates and putting Gyroids in bathtubs has been especially popular.
Twitter user @bukemochi unveiled a design that shows the Bubbloid just chilling in the bathtub. From the pink bathtub to the stool and flower arrangement, everything was coordinated perfectly. And when combined with the Bubbloid's bubble blowing gimmick, it combined to make a cute scene where the Gyroid looked like it was totally relaxed in the tub.

Japanese user @morimori_Y also put some Gyroids in the bathtub. But this group of Gyroids looks like they've taken a trip to a hot spring resort. The expressions of the Twangoid and Bendoid coupled with the Brown Stones Square Bathtub makes the scene look like a paradise of relaxation. @morimori_Y also makes use of the shower set to show the Gyroids getting cleaned up and cooled off during their stay. It's charming to see these porcelain pals sneaking away for a day at the hot springs.

When talking about Gyroids, we can't forget about Brewstoid, a Gyroid of Brewster from The Roost that can only be obtained by clearing certain conditions. And of course, he's going to be hopping into the tub. When combined with the Cypress Bathtub, Brewster too can enjoy an elegant and relaxing trip to a hot spring. Perhaps he sometimes leaves the Café for a little rest and relaxation after all.

So how exactly do you go about creating a scene with a Gyroid in a bathtub? There's a bit of a trick to it. First, place your Gyroid in the room. The key is placing it on the wall instead of on the floor. By pressing down on the D-pad and the plus button, a grid will appear that you can snap your furniture to. Use this grid to place your Gyroid on the wall just barely above the ground.
After that, place the bathtub. We recommend you use the Square, Cypress, or another tub that has water in it. Then use the grid placement to have the bathtub overlap with the Gyroid. When you do that, the Gyroid will pass through the tub and look like it's totally submerged in it.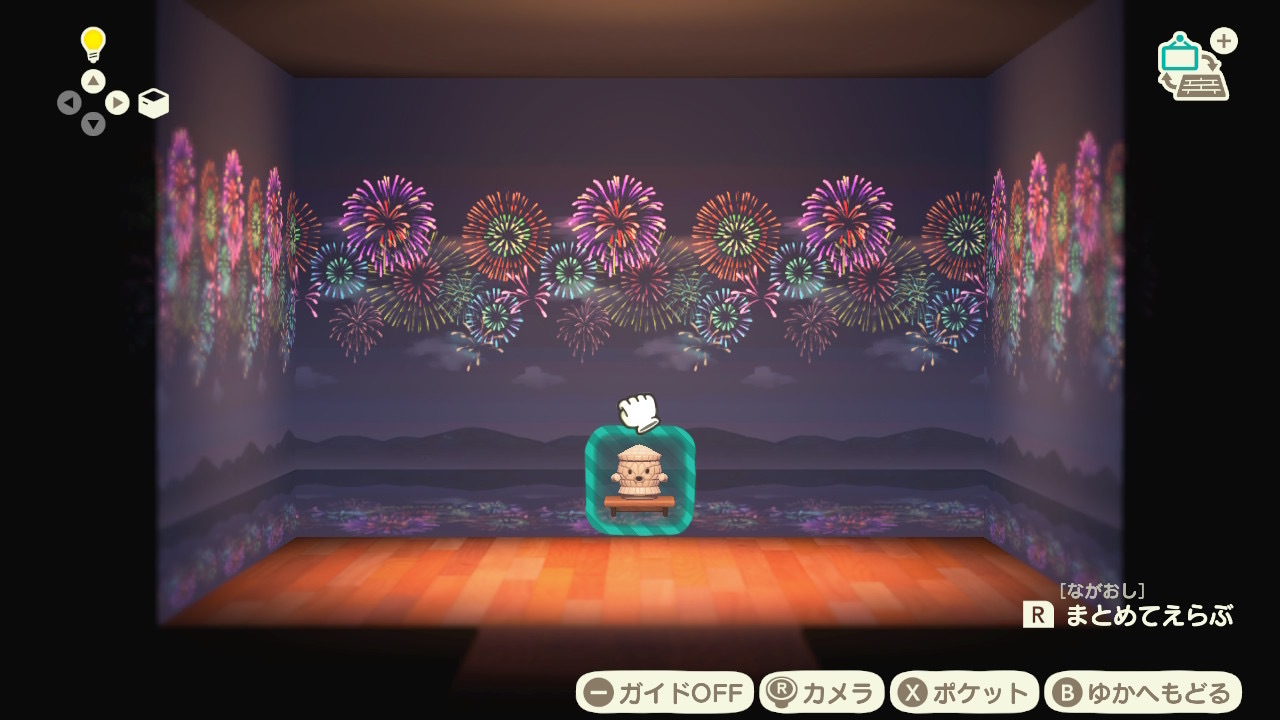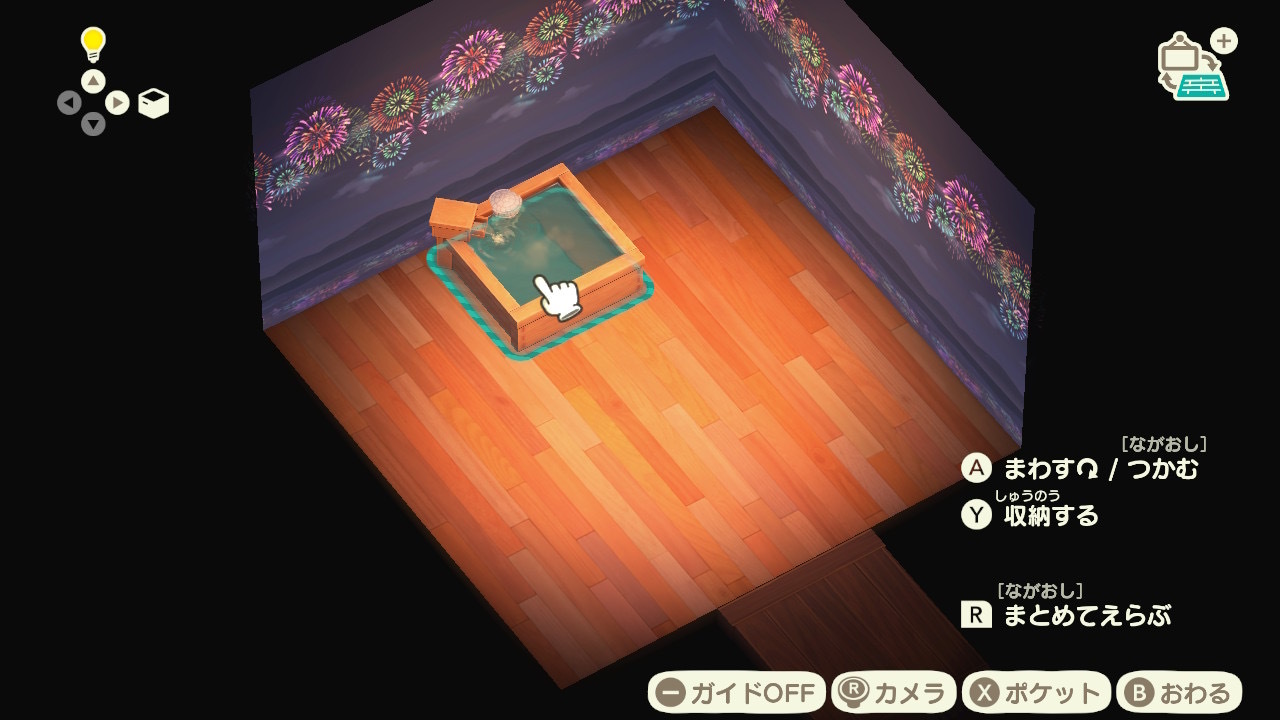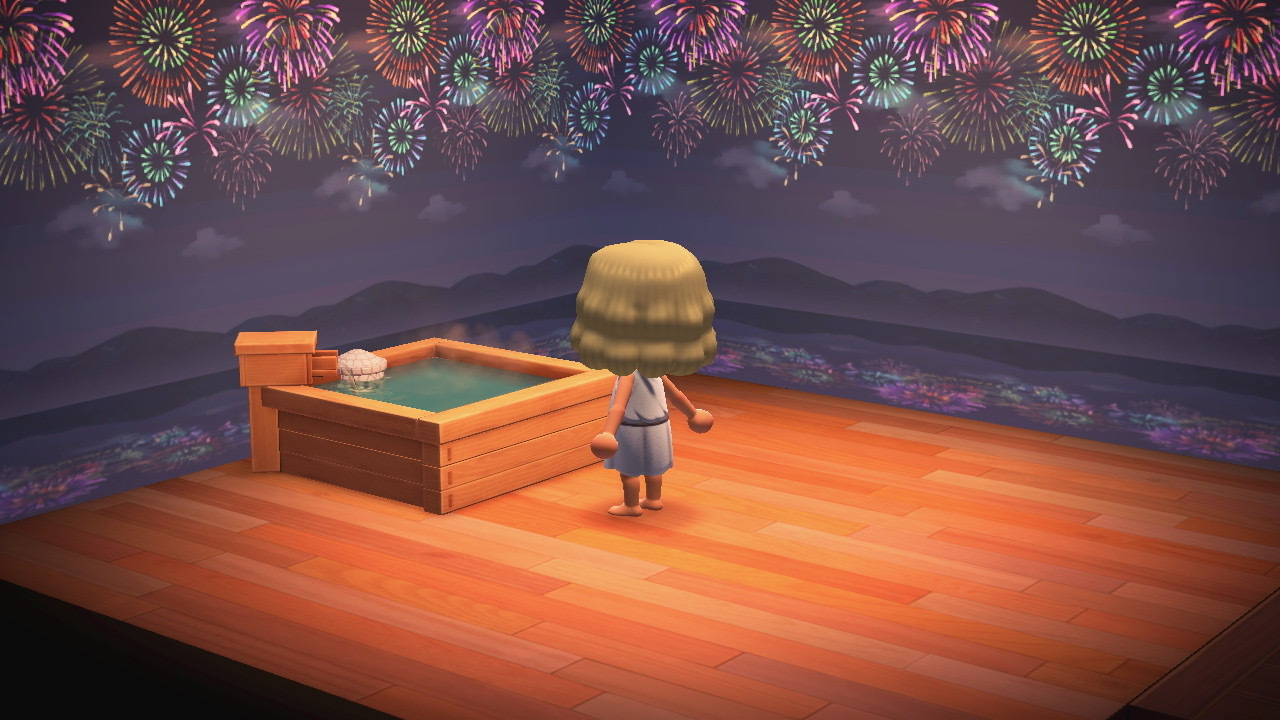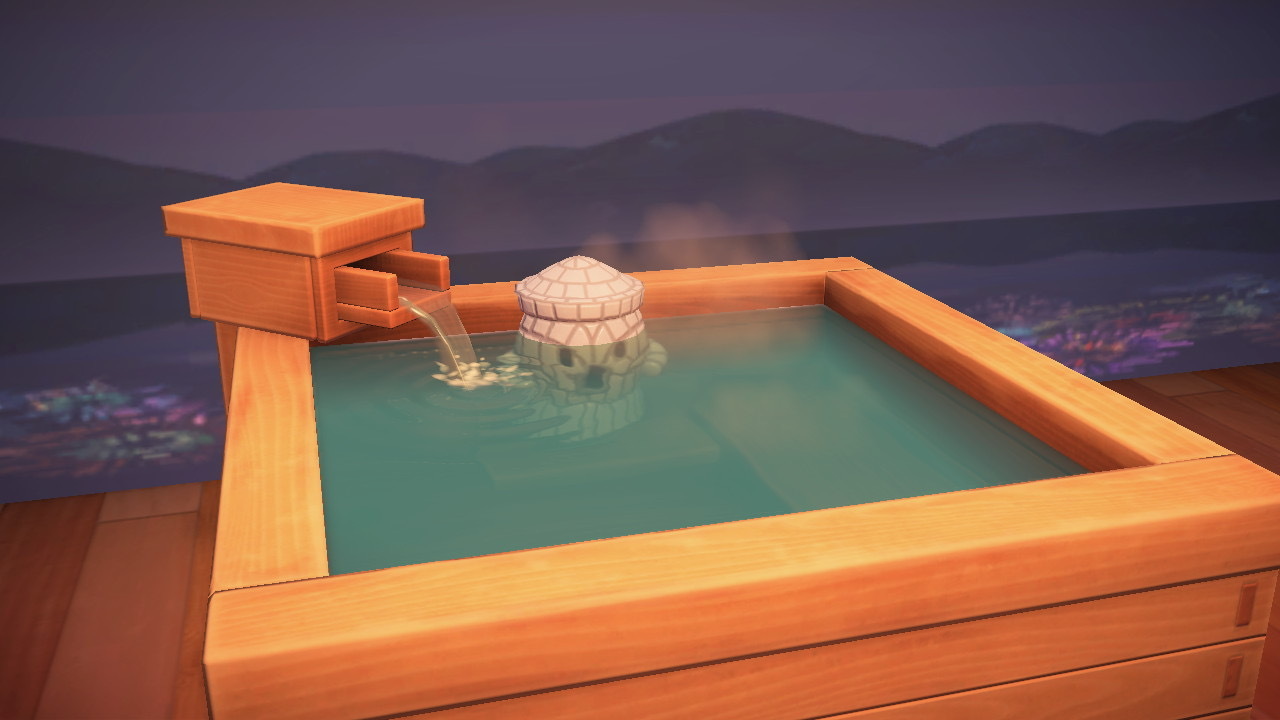 Unfortunately, my Gyroid collection still needs some work, so it looks like I stuck this little guy underwater. But if you combine the right sized Gyroid with the right tub, you can create bathtub scenes like those shown above. If you want these strange pieces of pottery as your roommates, try setting them up in a hot, relaxing bath.