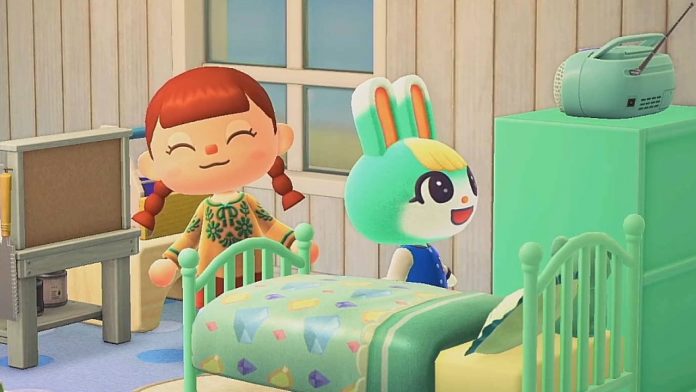 Publication date of the original Japanese article: 2021-11-07 11:38 (JST)
Translated by. Nick Mosier

It looks like Sasha, a new villager in Animal Crossing: New Horizons, has already garnered tons of adoring fans. On November 4, Nintendo released the Ver2.0.0 update for the game which includes all sorts of new content and new villagers to invite to the island.
One of these new villagers is Sasha, a rabbit with mint fur and big sparkly eyes. Sasha's cuteness was already making waves since their initial reveal in the latest Animal Crossing Direct, but their gender-neutral appearance also sparked a discussion about the character that spread fan's excitement even further (related article).
On social media, players that have been able to meet Sasha can be seen sharing their delight. The amiibo cards coinciding with the update, which can be used to invite specific villagers to your island, are also likely to see their share of use. But there are also some players that have been lucky enough to have Sasha come to their island via the campsite.
And with all the fanart being made, it already feels like a new star has been born. In addition, Sasha is also captivating users with their appearance in Animal Crossing: Pocket Camp.

But any time a popular character shows up in Animal Crossing: New Horizons, there's a dark side that's sure to follow. Animal trafficking. Since 2020, we've seen a problem with villager amiibo cards being resold.
When searching for Sasha on the popular Japanese online community marketplace Mercari, we found their amiibo card already on sale for between 3,000 to 8,000 yen (roughly $27 to $70). One pack of 3 amiibo cards retails for around 330 yen in Japan (roughly $3), so we're seeing significantly increased prices.
Sasha and other villagers are also being sold around the world on eBay and Nookazon, a fan website for selling and trading items in Animal Crossing: New Horizons. As of this writing, Sasha is available for trade for either 500 Nook Miles Tickets or 35 million bells. Shino, another new villager, is also fetching a high price on Nookazon with the current price being either 813 Nook Miles Tickets or 57.5 million bells.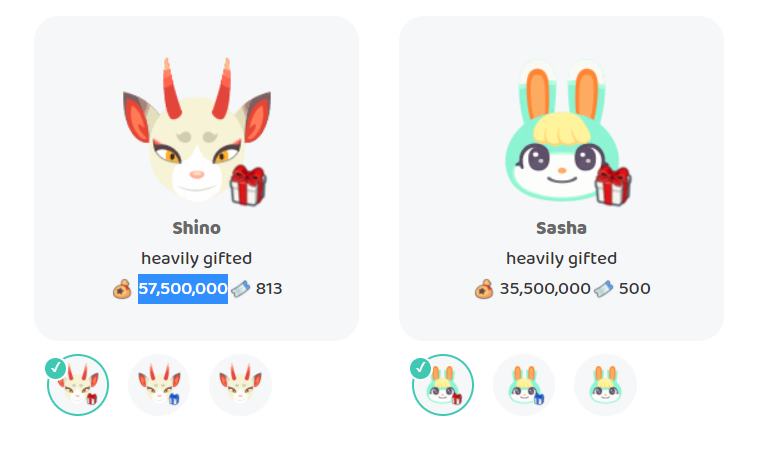 Speaking of beloved villagers in Animal Crossing: New Horizons, up to this point, it was Raymond and Dom that sent ripples through the fanbase. How will things fare for Sasha and Shino going forward? We'll keep an eye on what's trending with the fans and let you know.



Related Articles:

Animal Crossing: New Horizons Sasha and Shino's ambiguous gender identities spark fan excitement

Animal Crossing: New Horizons [November 2021] – everything you'll be able to do this month

Animal Crossing: New Horizons Ver 2.0 added first-person camera, and fans are loving it