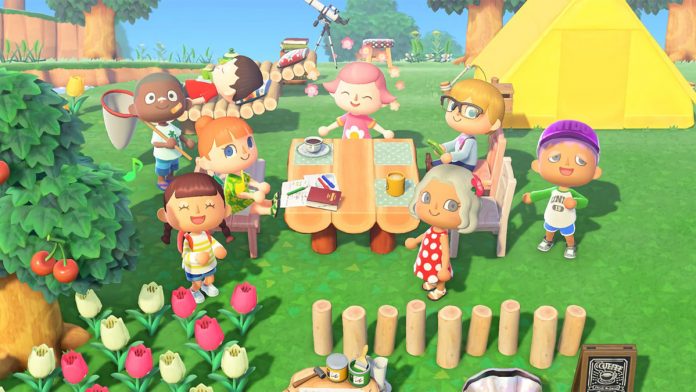 Publication date of the original Japanese article: 2021-11-01 11:09 (JST)
Translated by. Ari Clark

A major free update (Ver.2.0) is coming to Animal Crossing: New Horizons on November 5, which will be adding lots of content. Though slightly overshadowed by the update, new seasonal events are also beginning as our islands greet the changing of the seasons, and new seasonal items that we didn't have last year are being introduced. Now is the best time to get up-to-date on all the details, so you can fully enjoy all the new content that's coming with this update.
This article is intended to introduce all the changes that will be coming to our islands as we enter November 2021, and the various seasonal events and so on that you can enjoy before the month is out.



Two seasonal items are making their debuts
First, let's take a look at the seasonal items that will be for sale at Nook Shopping. As of November 1, Handheld Lanterns associated with St. Martin's Day are available for sale. These Handheld Lanterns can really be carried around in your hands, as well as being useful as illuminated decorations for rooms and so on. They can also be customized with six different designs, from Stained Glass to Geese. We can't wait to light up the autumn nights in style with our favorite lantern designs. This item will remain available for sale until November 11.
Also, starting on November 11, sales will start for Chitose Ame candy, which you've got to have if you're celebrating the Japanese festival of Shichi-Go-San. On this holiday, Japanese children and their parents visit Shinto shrines (or Buddhist temples) to celebrate the milestones of turning three, five, or seven years old, and receive a special blessing. This item will be available for sale until November 20. Both of these November seasonal items are brand-new additions for 2021. Be sure to check them out before it's too late to buy them!



Let's collect the Mushroom and Maple-Leaf furniture series!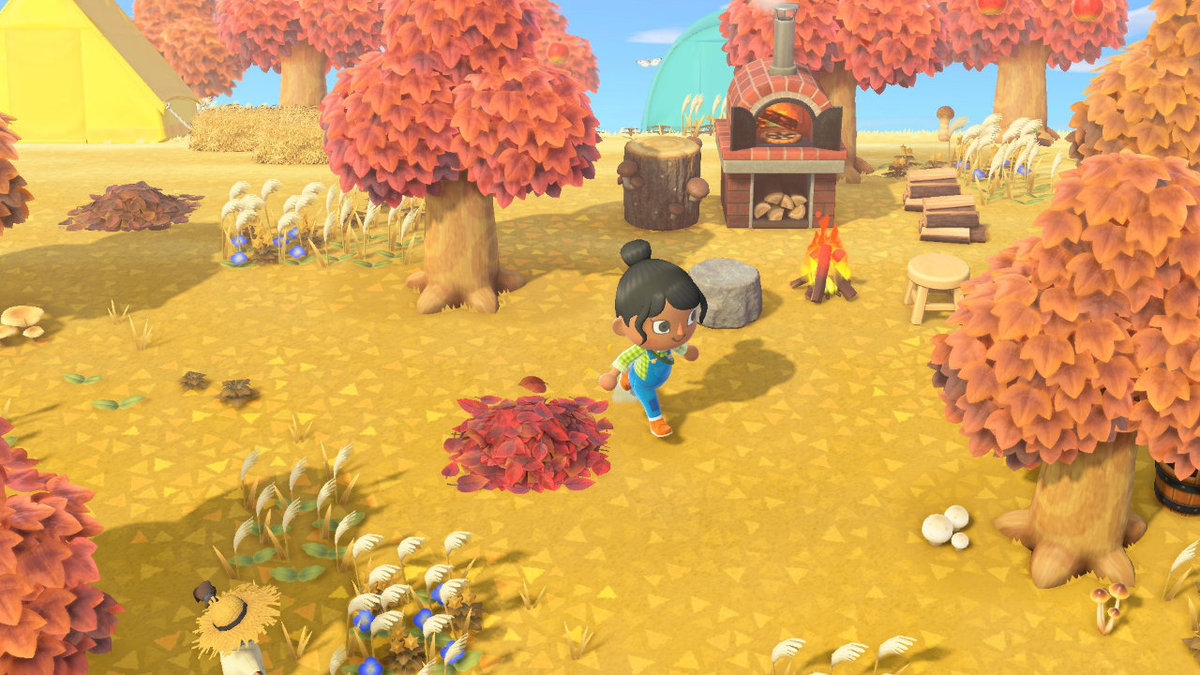 Next, let's take a look at the seasonal events that you can enjoy in November in the Northern and Southern Hemisphere areas. It's autumn in the Northern Hemisphere as November begins, and you can have fun hunting for Mushrooms until the end of November.
Every day, a fixed number of Mushrooms will sprout from the ground around Oak Trees, Cedar Trees, and Stumps, or grow underground nearby. By gathering these Mushrooms and getting DIY recipes from balloons and elsewhere, you can create furniture in the Mushroom series. It's a lineup of furniture items with an autumnal flair, such as the Mush Lamp and Mush Table. It goes really well with the Mario-themed furniture series, so you can also use these items to decorate all year round if you want.
Starting on November 16, bright red Maple Leaves will be dancing and fluttering through the air on islands in the Northern Hemisphere, as well. During the autumn seasonal event of Maple Leaf Season, you can gather Maple Leaves using your Net and get DIY recipes from balloons and elsewhere, to create furniture in the Maple Leaf series. All the furniture in this series is also bursting with autumnal atmosphere, from the Autumn Wall to the Tree's Bounty Arch. It's worth noting that you can only gather Maple Leaves for a fairly short period of ten days, lasting until November 25. If you want to complete your furniture collection, don't forget to visit your island!
By the way, you can also still enjoy the nut gathering event that's been running since September, right up until the end of November.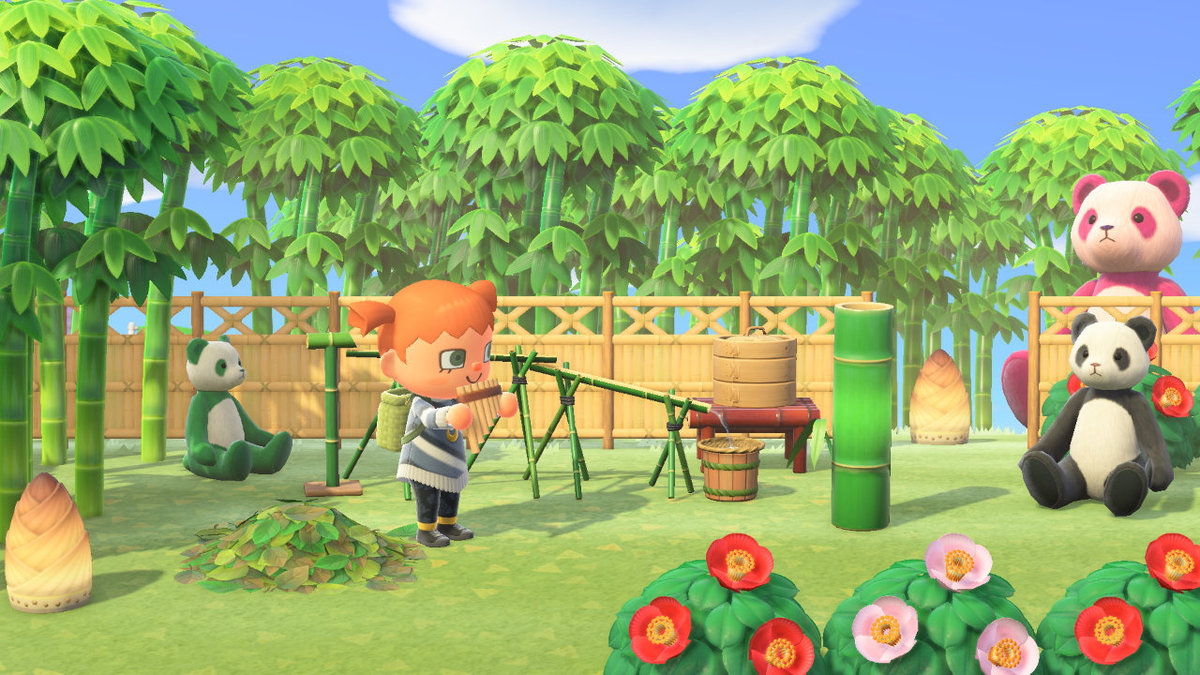 On the other hand, it's spring in the Southern Hemisphere, and a Bug Off event will be held on November 20, the third Saturday of the month. The Young Spring Bamboo event will also carry over from last month, and run until the end of November. You can get Young Spring Bamboo by chopping Bamboo with your Axe, and get DIY recipes from balloons and elsewhere to create cute bamboo-related furniture.



Will Turkey Day be celebrated again this year?

There's also a frenzy of concern among players about whether Turkey Day, a seasonal event held last November in both the Northern and Southern Hemispheres, will be celebrated again this year or not.
Last year, Turkey Day was celebrated on November 26 from 9 AM until 12 AM. During the festival, villagers gathered in the Plaza and enjoyed a party to celebrate the autumn harvest, with food cooked by a turkey named Franklin. By gathering items like freshly-harvested Clams and Pumpkins and giving them to Franklin to use as ingredients in his various recipes, players could cover the Plaza dining table with delicious-looking dishes. As thanks for helping out, they could get furniture items like a hearth, a table, and a garden stand, as well as a DIY recipe set.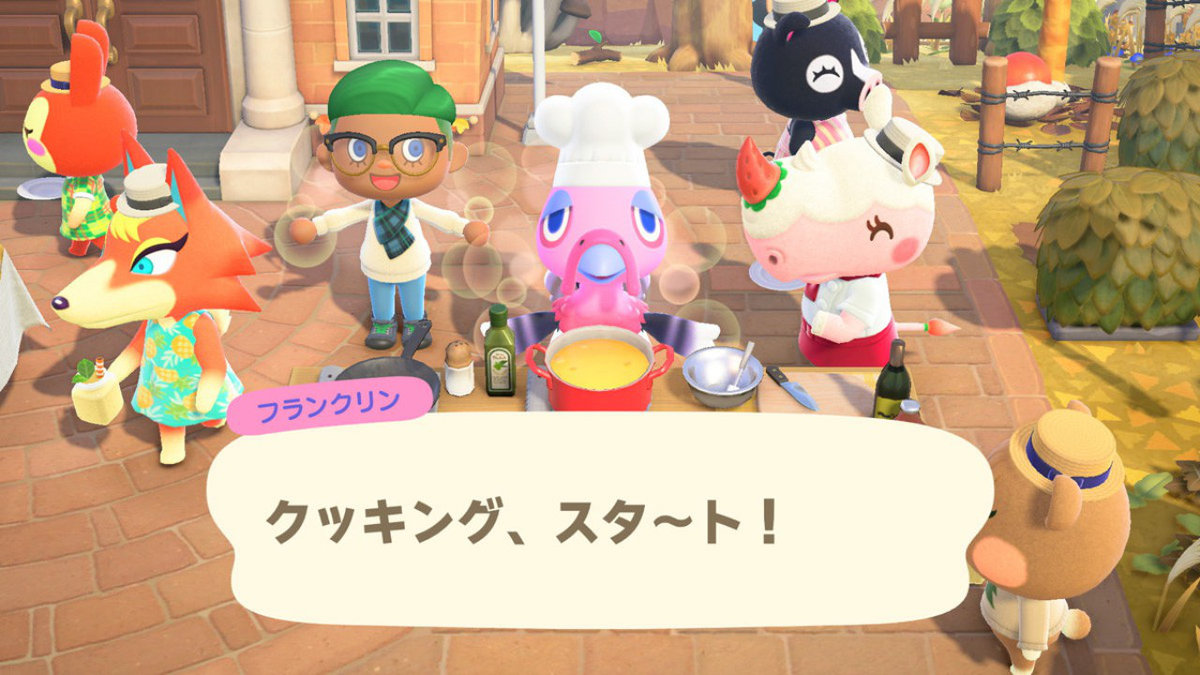 Despite all the fun of Turkey Day, at the time of this article's writing, there had been no official announcement as to whether it will be celebrated in 2021 or not. It seems likely that the festival will be celebrated this year, too, but we don't know for sure. As far as seasonal events for 2021 go, there have been some events that weren't celebrated such as Nature Day, which was held in April 2020 as a small-scale event. Therefore, we can't rule out the possibility that Turkey Day won't be held this year.
However, Turkey Day is a major seasonal event with lots of event-themed furniture and DIY recipes that you can get. It was extremely popular with fans, too, since it's an event that's packed with cozy, comforting atmosphere, from the sight of happy villagers surrounded by delicious-looking food to the special BGM for the event. The furniture designs were also well-received, and quite a lot of players are still using them in their island layouts even now. We've got our hopes up that Turkey Day will be held in 2021, just like other events on a similar scale like the Fireworks Show and Halloween.



The next update arrives on Nov. 5 with a heaping helping of brand-new content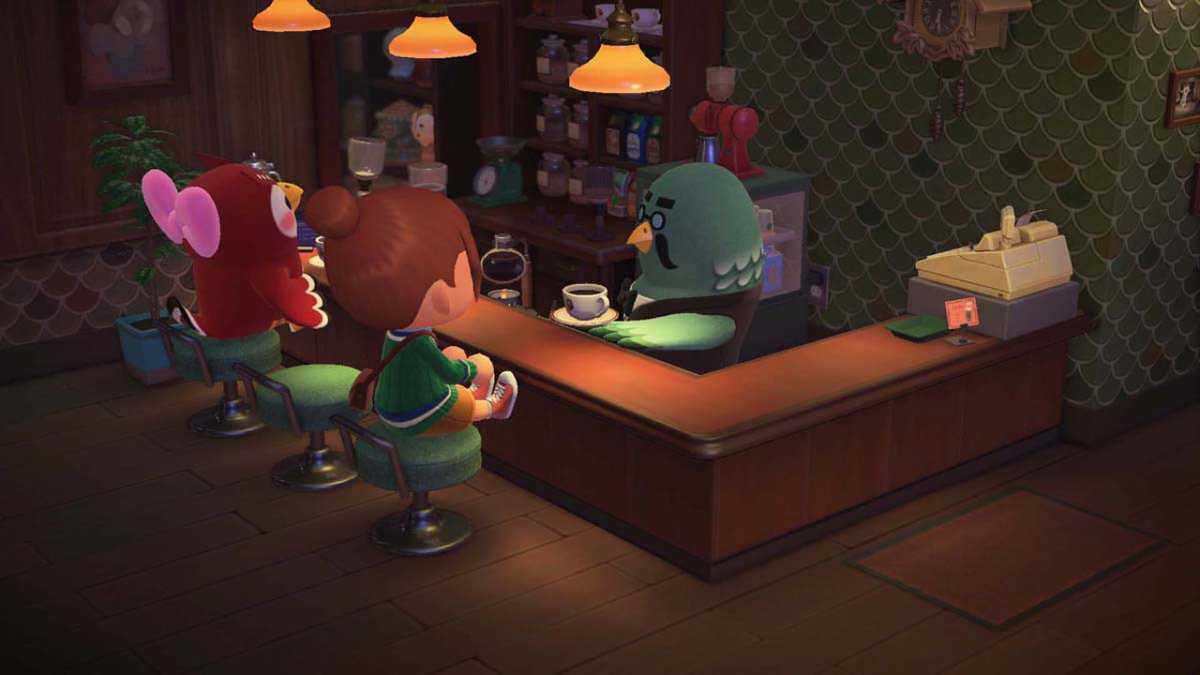 Next, the Ver.2.0 free update will finally be released on November 5, and it's no exaggeration to say that it's super-sized.
* Addendum: Ver.2.0 update went live early on November 4
With this update, the highly-anticipated fan-favorite café The Roost will open on the second floor of the museum. At this coffee shop, run by a taciturn pigeon named Brewster, you should be able to spend a serene moment now and then with many different animal villagers.
Kapp'n the kappa will also be making his debut in-game at the island pier. It seems like he'll take you to slightly different islands from Dodo Airlines, singing familiar sea shanties all the while. Harv's Island is also getting an expansion, with space for visiting vendors to open their shops. Some shops that hadn't been in the game until now will be making their debut, too, such as the Fortune Shop where Katrina tells fortunes, so it seems like Harv's Island will be bustling with activity.
It will also be possible for you to cook food with the vegetables you've grown on your island. According to users who've checked, the number of new dishes included in update-related videos and on the official page adds up to over 100 different types.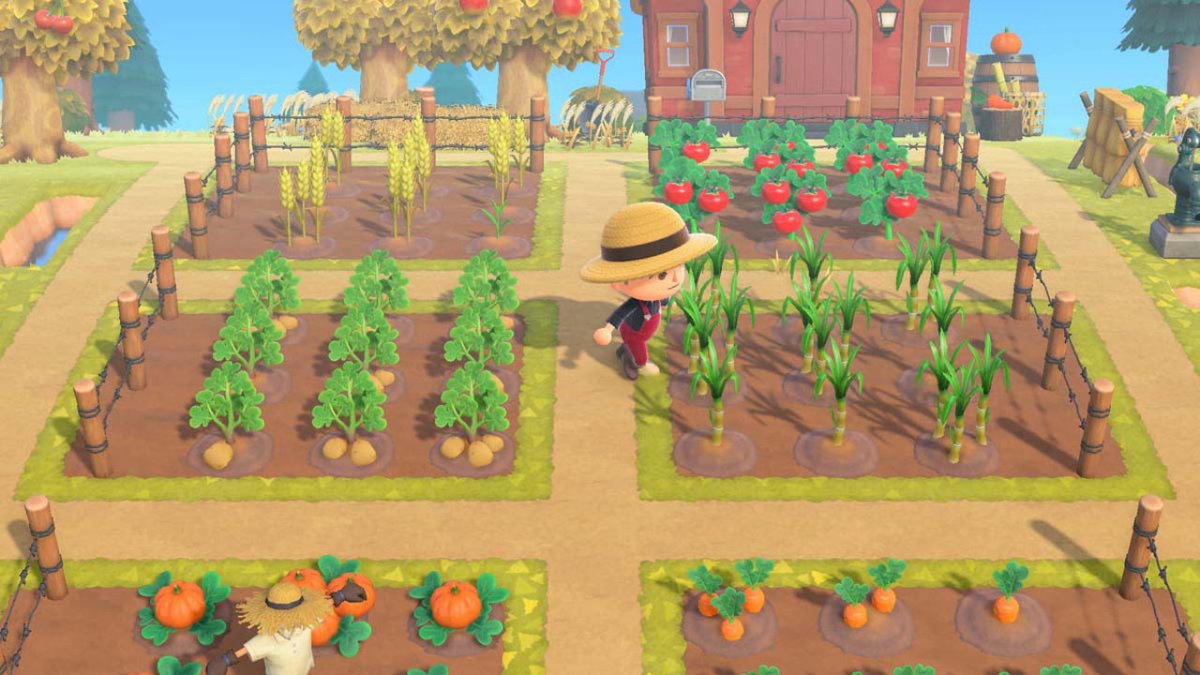 Other additions include Group stretching (morning aerobics) on the radio, town ordinances, a storage shed, an Automatic Bell Dispenser, and Gyroids. Eight brand-new villagers will also make their debuts. The scope for remodeling will also expand with ceiling furniture items and wallpaper accents, and new variations will be added to the camera app, as well. All of this added content that's coming with the next free update is sure to make big changes in our island lives, as well as enriching them substantially.



"Happy Home Paradise" paid DLC for sale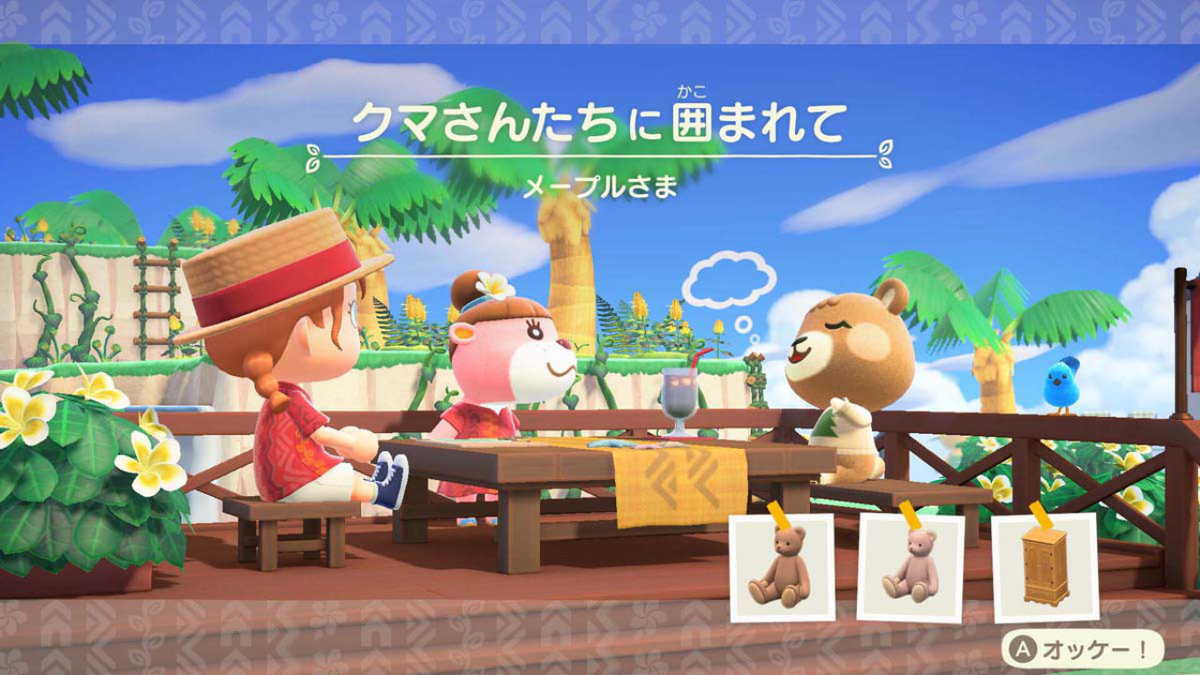 A paid DLC package, Animal Crossing New Horizons: Happy Home Paradise, will also be available for sale on November 5, on the same day that the free update is released. The content of this DLC will make it possible for you to create dream vacation homes for the animals on the resort islands. As a staff member at Paradise Planning, you'll be able to coordinate everything according to a theme, from choosing the terrain to interior design and even landscaping the yard. Plus, you'll be able to design major facilities like schools and restaurants as well, not just vacation homes.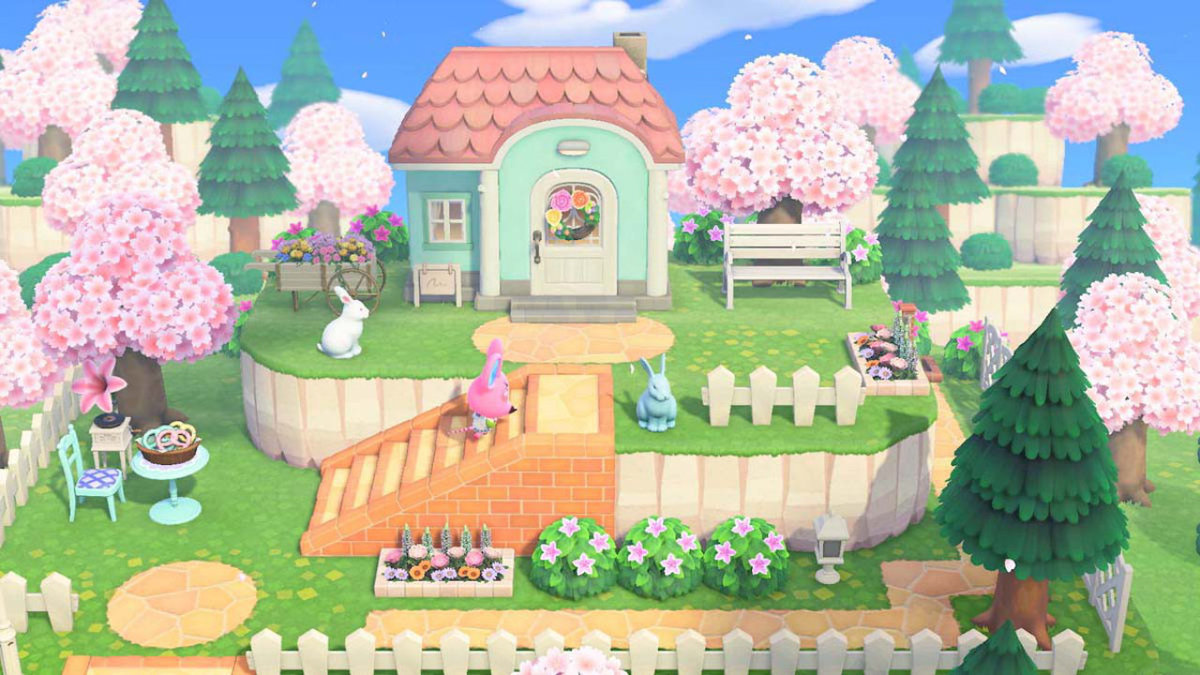 You'll also be able to take home the new items debuting in this new setting, and use them to decorate your own island. Plus, by gaining experience as a staff member, it looks like you'll be able to suggest remodeling plans for the actual homes of the villagers living on your island, too. Much like the content of the free update, it looks like this DLC will expand the scope of your island life on a broad scale.
Note that you can also play Happy Home Paradise by signing up for a Nintendo Switch Online + Expansion Pack membership, as an alternative to purchasing the DLC. Either way, you'll need the full original version of Animal Crossing: New Horizons.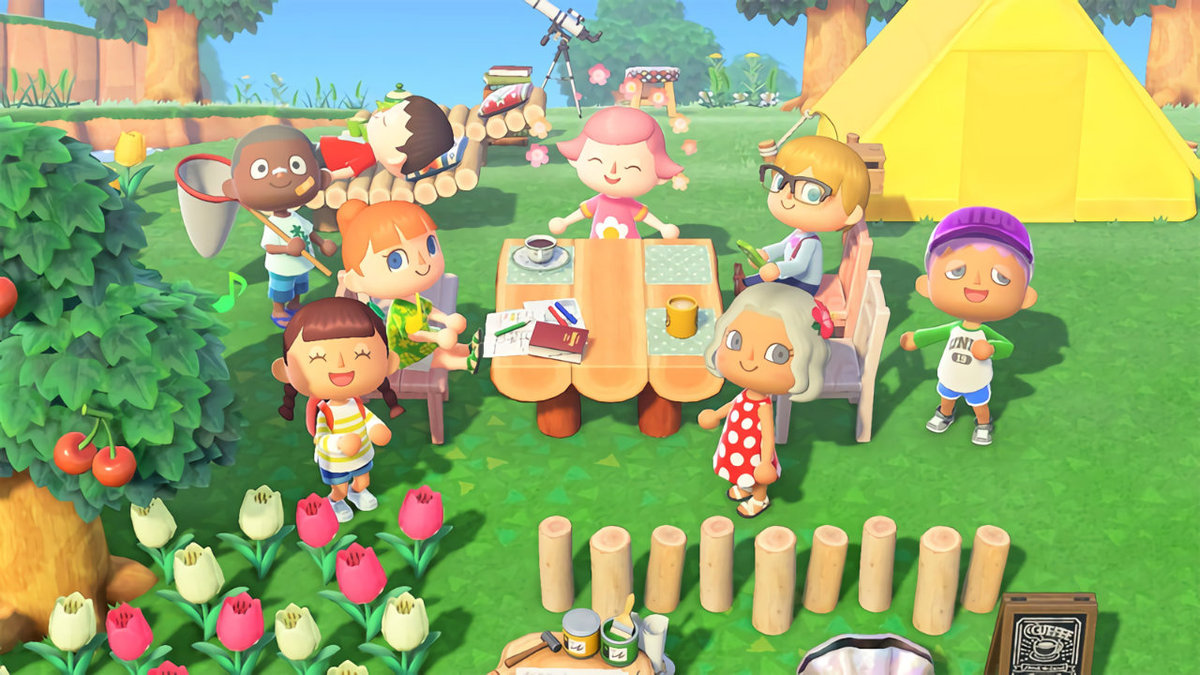 As you can see, you'll be able to enjoy all sorts of new content in Animal Crossing: New Horizons this November. The base game has been continually adding new content with free updates ever since it first went on sale, but this next update is apparently going to be "the last major free content update". No more paid DLC either.
By adopting this newly-added content as part of our island lifestyles, we expect them to be enriched like never before.