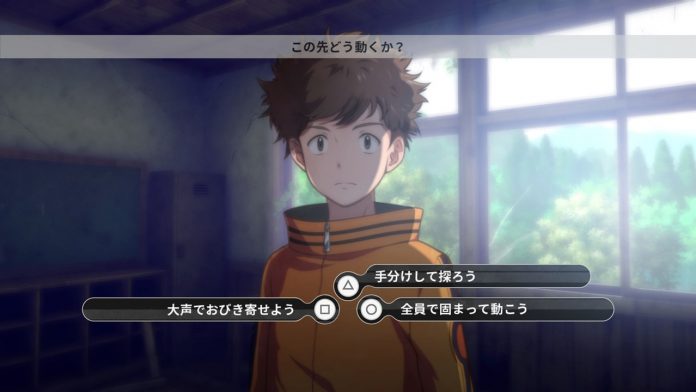 Publication date of the original Japanese article: 2021-10-29 12:18 (JST)
Translated by. Ryuki Ishii

Bandai Namco Entertainment officially announced that the release window for Digimon Survive has changed to 2022. It was previously scheduled for 2021 release. The producer Kazumasa Habu stated that more time is needed to enhance the quality of the game. Hence, a decision was made to postpone the release.  
Digimon Survive was first announced in 2018 as a survival simulation RPG for PS4 and Nintendo Switch. The characters travel to a different and devasted world where they must work together with Digimon to survive. The game pays homage to the anime series Digimon Adventure while incorporating survival mechanics.
Players' choices will determine the story's direction and the fate of the characters. It was suggested that some of the characters will die depending on your choices. According to producer Habu, Digimon Survive is aiming for Lord of the Flies, the same way how Digimon Adventure resembles Two Years' Vacation.
Digimon Survive aims to go back to the series' roots while entering new territories. Fans' expectations are certainly high, but the development process seems to be in struggle, as the game has been delayed multiple times.
At the time of the announcement, the game was scheduled to be released in 2019, but it was delayed until 2020 in order to improve the quality. Then, it was pushed back again to 2021. The development team went through structural change along the way, even replacing the game engine used for the project.
In the supplementary document for the quarterly earnings report (first quarter of the fiscal year ending March 2022) published by Toei Animation in July, it was already stated that the release window for Digital Survive has changed to 2022. Now, the postponement has been officially announced, and it is met with a number of reactions from users in Japan and abroad.
The game has been postponed three times now, but the fan reactions show that many people are still eagerly waiting for the release. Let's hope Digimon Survive will come out in 2022, without any further delays.