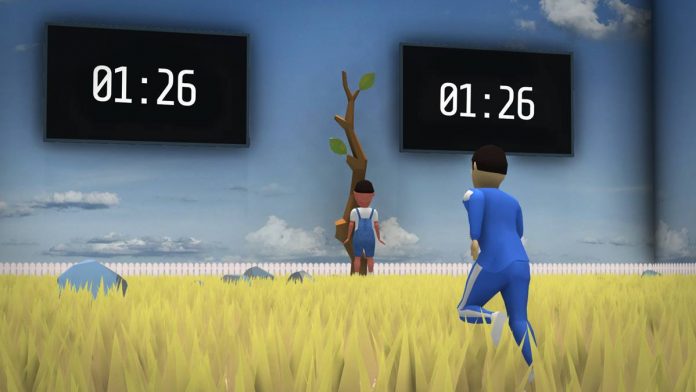 Publication date of the original Japanese article: 2021-10-14 09:25 (JST)
Translated by. Ryuki Ishii

[UPDATE 2021/10/30 7:42 JST]
Crab Game is now available on Steam. It seems to be off to a good start with over 1,800 user reviews (rated Very Positive) and 18,000 concurrent players at its peak time.

[Original Text 2021/10/14 13:45 JST]
Indie developer Dani opened the Steam store page for his new game Crab Game. It is currently scheduled to come out on November 5 as a Free-to-Play game. It seems to be a Squid Game inspired first-person multiplayer game, created by the developer of survival-roguelike Muck.
The game will support online multiplayer with up to 20 players. Contestants are thrown into a competition where "you fight for the ultimate cash price in different minigames based on children's game, until one player is left to claim it all." It'll feature 12 maps and 8 game modes.
Judging by the screenshots on the Steam store page, "Red Light, Green Light," the iconic children's game featured in Squid Game, seems to be included in Crab Game as well.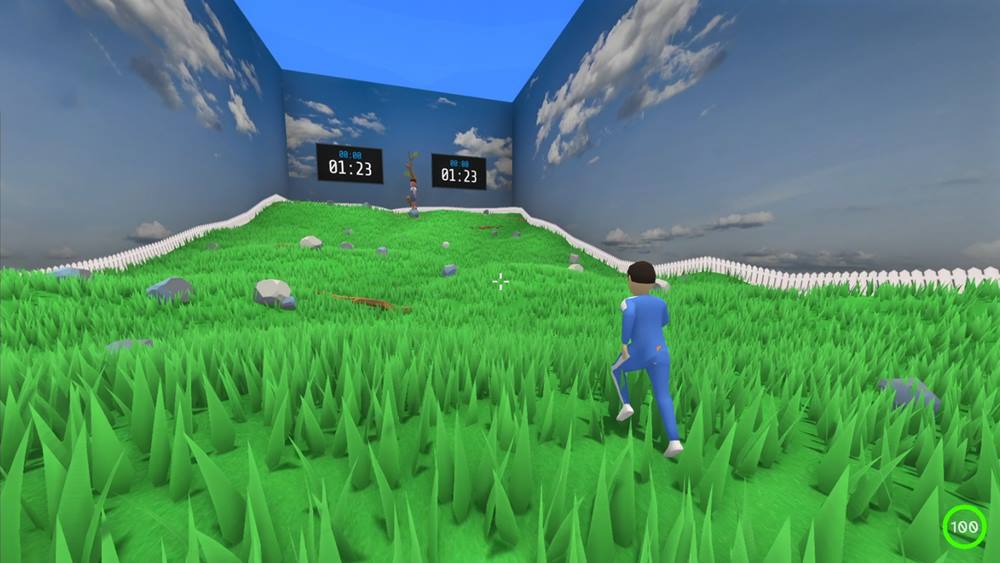 All of this may sound familiar to those who've seen or heard of Netflix's South Korean drama Squid Game, which has become a worldwide sensation. The game's title Crab Game is also a dead giveaway. The developer emphasizes this fact on the store page saying: "Definitely not based on any online streaming pop culture korean tv shows, as that would get me in legal trouble, so we're certainly not doing that."
At first glance, it may come off as a cheap knockoff, taking advantage of the show's popularity. But the developer of Crab Game has a track record of being a popular content creator and has released some interesting contents in the past.
Daniel W. Sooman, aka Dani, is a game creator/YouTuber known for posting videogame related contents such as "I Made a Game Controlled by a Banana" "I Made Among Us, but it's 3D" and "I Made Fall Guys in 1 Week… and Tricked Them to Think it's Real!" (Dani's YouTube channel) Dani has also released games on Steam/itch.io and is currently developing a first-person shooter called KARLSON.
Dani is quite quick to take action when it comes to making an idea come to fruition. For example, when his viewer challenged him to make a survival game, Dani took the challenge and actually made a free survival game called Muck, which has garnered quite a lot of popularity since its release in June, with over 80,000 Steam user reviews, 94% of which are rated positive at the time of this writing.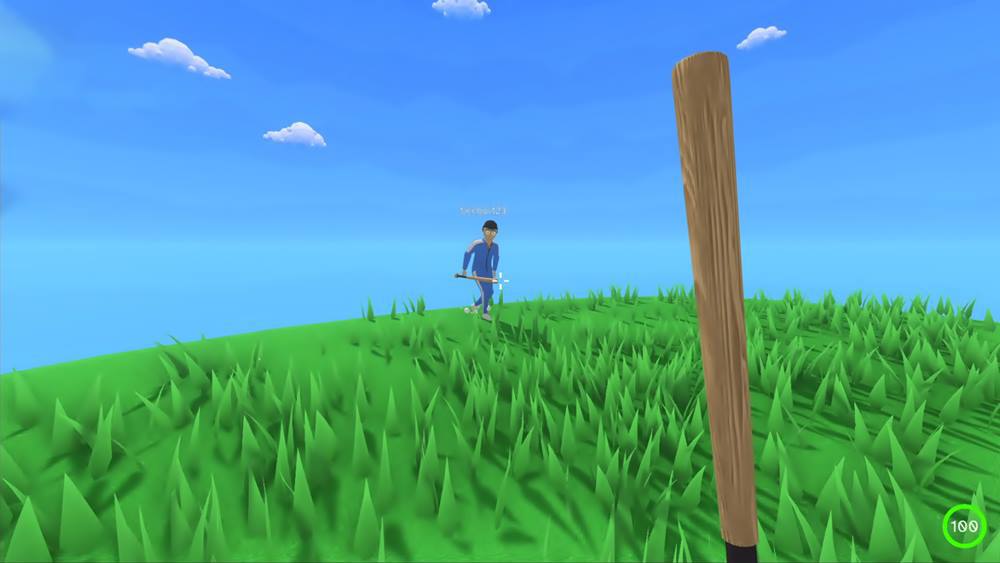 As mentioned above, Dani often creates games as part of his YouTube endeavor. Crab Game might be a similar effort as well. While graphically bare-bones, so is Muck, which has a similar art style. What matters is the gameplay, and let's just hope that Crab Game will have actual substance.
Squid Game has become a worldwide hit and inspired many user-made contents to be created on Roblox. Squid Game inspired mods are also gaining popularity among Minecraft and Grand Theft Auto Online communities. It was only a matter of time before stand-alone Squid Game inspired games to show up. Now, it'll be interesting to see how long this trend will continue.