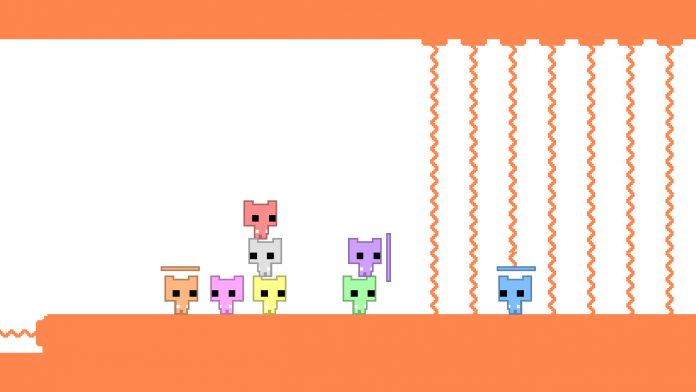 Publication date of the original Japanese article: 2021-10-07 12:06 (JST)
Translated by. Ari Clark

On October 7, Japanese indie game studio TECOPARK announced that total worldwide sales for their game PICO PARK had exceeded 1 million copies. The game apparently made this achievement at some point around the end of August.
PICO PARK was put together by a single person, so how did it achieve that level of success? This article will explain the background behind the hit game, according to the story told to us by its developer, Shunsuke Miyake.


What is PICO PARK?
PICO PARK is an action puzzle game released for PC (on Steam) and the Nintendo Switch. It supports local/online co-op play for up to 8 players. The objective of the game is to get the keys in each stage and make it to the goal. Players have to cooperate with each other in various ways, such as using each other's bodies as climbing footholds and divvying up the work of solving various puzzles. The rules are simple, but the real charm of the game is the way it challenges your spirit of cooperation.
Rather than just cooperating with others, the game also allows you to deliberately prank other players for kicks. You might say that there's just as much fun in the sense of unity you get when things are going well, as there is in messing around and getting in the way on purpose. There are also several game modes, and it's generally a game that's set up to be played and enjoyed casually.
Development began in 2013, and the Steam version was released in 2016 with support for local multiplayer only. In June 2019, the Nintendo Switch version was also released. Development continued even after that, and in May of this year, a new version was released on Steam with support for online multiplayer. Then, in August, the Nintendo Switch version also achieved online multiplayer support.


Growth was gradual until July 2021
PICO PARK was popular from the beginning at game events, and was often able to attract long lines at its playtesting booths. Nevertheless, it's extraordinary for sales of a game from a solo developer to exceed 1 million copies. The flashpoint for it becoming a global hit seems to have been the release of the new version with online multiplayer support, as well as the influencers who played the new version.
Around the time when it started supporting online multiplayer in May, the game's growth was still gradual, only reaching peak concurrent player counts of about 100-200 (Steam DB). However, around the beginning of July, those numbers rose sharply. On July 6, the concurrent player count reached as high as 16,802.
This jump seems to be related to a video posted on that same day by Twitter user Ansony Saito. The video showed six people having a great time playing PICO PARK in multiplayer mode while making a total uproar on the voice chat. It was a perfect distillation of the game's appeal. The tweet with the video racked up over 12,000 retweets, and the game's popularity rose thanks to this viral buzz.


Going viral
According to Miyake, a Let's Play video uploaded to the Chinese video sharing site bilibili on July 11 quickly exceeded 1 million total views. On July 20, we saw the spread of the phenomenon to North America as well, thanks to gameplay by eight popular streamers, including Sykkuno and Valkyrae.
And as August began, the game was played by famous Let's Players with more than 10 million subscribers to their channels, including PewDiePie. Even TikTok produced its own PICO PARK boom, and in August the game gained popularity in Latin America. Videos with the #picopark hashtag have apparently exceeded 300 million views in total.
Quite a few videos with over a million views have been produced, and PICO PARK seems to be earning popularity not just from being played by famous streamers, but from being enjoyed by the viewers who've seen their videos, as well. This October, the game was even covered by the TV Tokyo video gaming show Ariyoshieeeee!.
The game's design and concept are a perfect match for this moment in time, which is probably why it's suddenly exploded into such a hit. Miyake reflected that "it's not the kind of game that you play over and over again, so its popularity is starting to die down right about now, but I think it was given a real boost by those streamers and on social media". Plus, its sales in Japan were only a meager percentage of those 1 million copies. This could be seen as definite proof of how big the global market for it was.


Plan for a sequel
When this series of waves of interest first began to build, Miyake was apparently so shocked that all he could say at first was, "Oh my god!", but once he'd had a chance to calm down a little, he says he was able to think the situation over with more presence of mind. He began to think about what steps he ought to take next, such as a sequel, now that his game had become so popular. His original intention had been to end development of PICO PARK once the Nintendo Switch version had support for online multiplayer, and start working on a completely different game, but that plan seems to have changed as well.
The game's users also seem to have been sending in a lot of requests for PICO PARK, asking for it to be ported to other platforms, or for the addition of new stages or a level editing feature. However, Miyake says that he gave up on those requests after realizing that he would have to rebuild too many aspects of PICO PARK from scratch in order to support the requested elements in an update. This is apparently why he decided to develop PICO PARK 2 and incorporate these user requests and new ideas into it instead. To his fans, he says, "I don't know how long it's going to be, but I'd be really happy if you could wait patiently!"
The PICO PARK online multiplayer is played in peer-to-peer connection using the network functions provided on its various platforms. This means that cross-platform play can't be supported. Peer-to-peer seems to have been chosen primarily with costs in mind, but thanks to this format, the game has managed not to encounter any problems with trouble cropping up due to the rising server loads.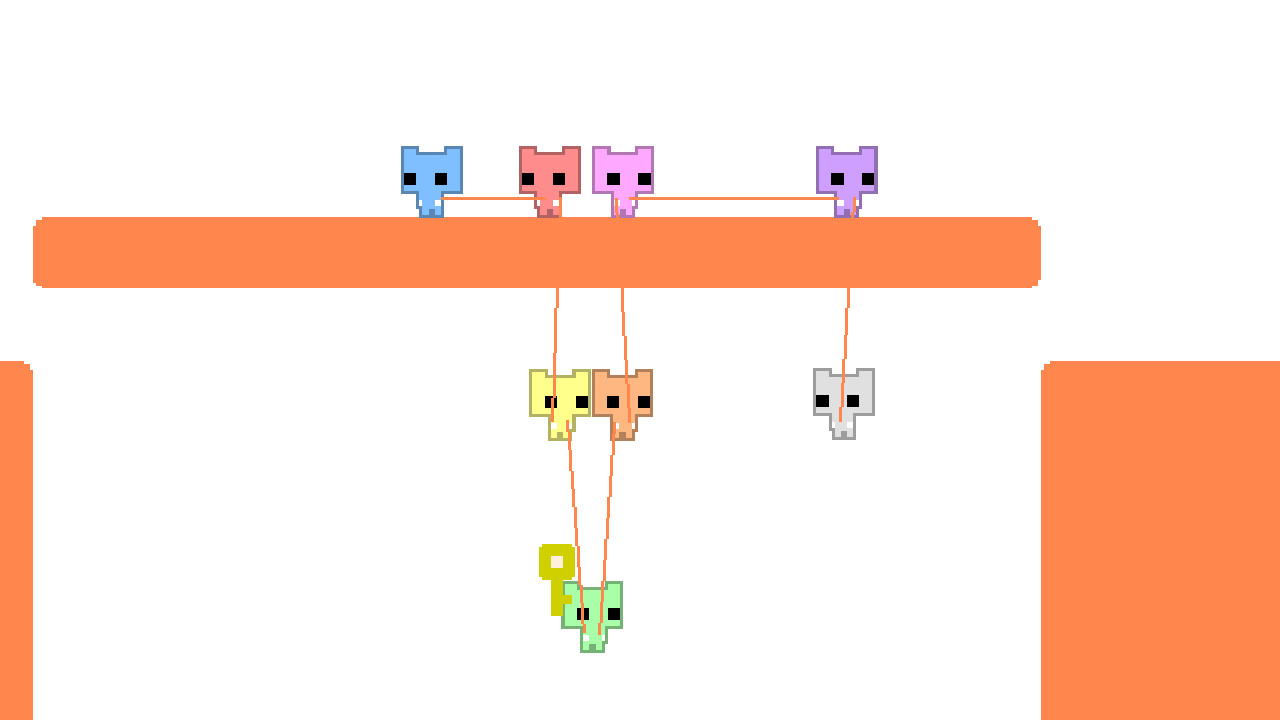 Despite being a solo project, PICO PARK has thrived in its moment in the sun. Miyake says of his recent reveal of the sales numbers that he "wanted to announce it in hopes of contributing in some small way to the rise of solo game developers". We hope that it will set an encouraging example for all the solo developers out there who are quietly putting in their best work.