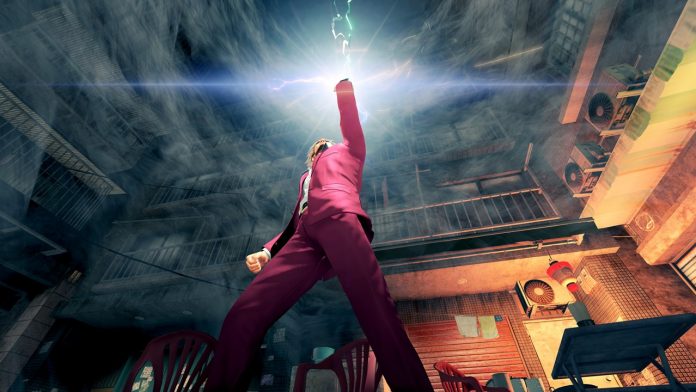 Publication date of the original Japanese article: 2021-10-08 13:55 (JST)
Translated by. Ryuki Ishii

On October 8, Sega announced the departure of Yakuza series creator Toshihiro Nagoshi and the restructuring of Ryu Ga Gotoku Studio, the studio behind Yakuza and Judgment series. The studio producer Daisuke Sato is also leaving Sega.
Ryu Ga Gotoku Studio was established in 2011 as part of Sega's CS Research and Development No.1 division. The studio is known for Yakuza, Judgment, and Super Monkey Ball series. They also develop in-house development tools including the Dragon Engine.
The studio was headed by Nagoshi, and the Yakuza series has been produced by Daisuke Sato, Masayoshi Yokoyama, and Hiroyuki Sakamoto. With this reorganization, Yokoyama (Studio Director/Executive Producer) and Sakamoto (Yakuza series Chief Producer) will take the leading roles.
The key figures of the recent titles, including Ryosuke Horii (Yakuza series Chief Director), Yutaka Ito (Technical Manager/Lost Judgment Director), and Nobuaki Mitake (Yakuza series Art Director), will remain in the studio.
Bloomberg recently reported that Nagoshi is in talks to join NetEase. It has not been announced whether or not he will actually join them, but it's now official that he's leaving Sega and the studio. At Sega, Nagoshi was demoted from the CCO role in April of this year. With Nagoshi and Sato gone, Ryu Ga Gotoku Studio will continue on under a new structure.
The new studio director Masayoshi Yokoyama briefly touched on the subject of sequels as well. "Ryu Ga Gotoku's predecessors have passed down their beliefs and know-how to each and every staff member. You can witness it in the recently released Lost Judgment and will see it in the upcoming sequel to Yakuza: Like a Dragon which will continue Ichiban Kasuga's story."
The said sequel is "currently being developed by producer Sakamoto and directors Horii, Ito and Mitake." Yokoyama himself is working on the story along with "Takeuchi and Furuta."
"Whether it's six months or one year from now, I hope to show you a new Ryu Ga Gotoku title by a new Ryu Ga Gotoku Studio that is different but still the same, and something that will spark a feeling of 'this is what we are waiting for' within you," said Yokoyama. You can check out the rest of messages here.