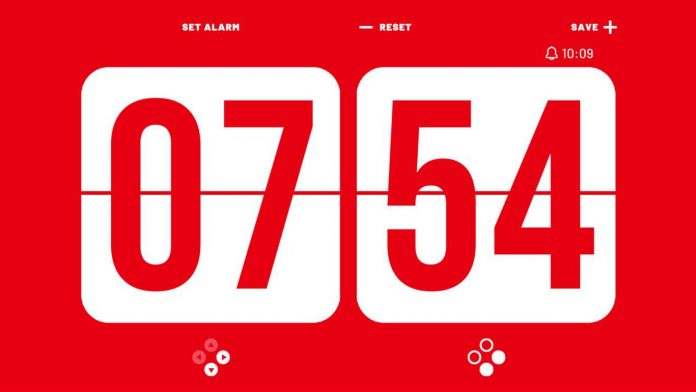 Publication date of the original Japanese article: 2021-09-30 13:06 (JST)
Translated by. Ryuki Ishii

[UPDATE 2021/10/05 20:15 JST]
RedDeerGames officially announced AAA Clock. It will be available for Nintendo Switch on October 7 in Japan/Korea/Hong Kong and on October 8 in North America/Europe/Australia. The regular price will be $9.99, but it will launch with a limited time offer of $1.99.

[Original Text 2021/09/30 14:29 JST]
It seems like publisher RedDeerGames will be releasing a flip clock app called AAA Clock for the Nintendo Switch. At the time of this writing, the company has not yet made an official announcement, and it is only listed on the Nintendo eShop in Japan. The game is set to launch on October 7, according to the store page.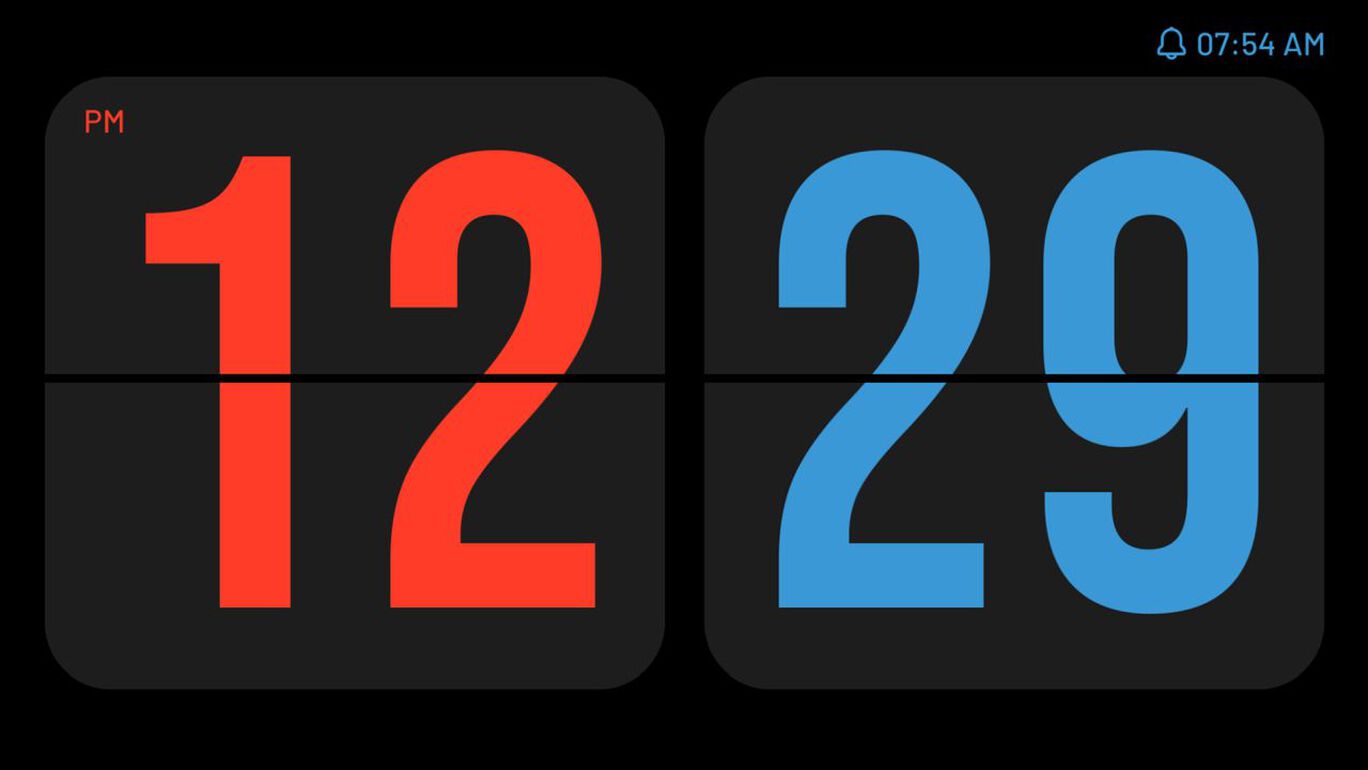 Information regarding the app is scarce at the moment. The only clues we have are the store description and screenshots. It is said to be an app that "all gamers have been waiting for." It will be a "truly new, high-quality clock" for the Nintendo Switch and "a premium product for demanding users." Well, it's a "AAA" clock after all.
The screenshots show a flip clock filing the screen. Judging from the UI, it seems like you can set the time using the directional and ABXY buttons. Apparently, you can also set the alarm to go off at any time.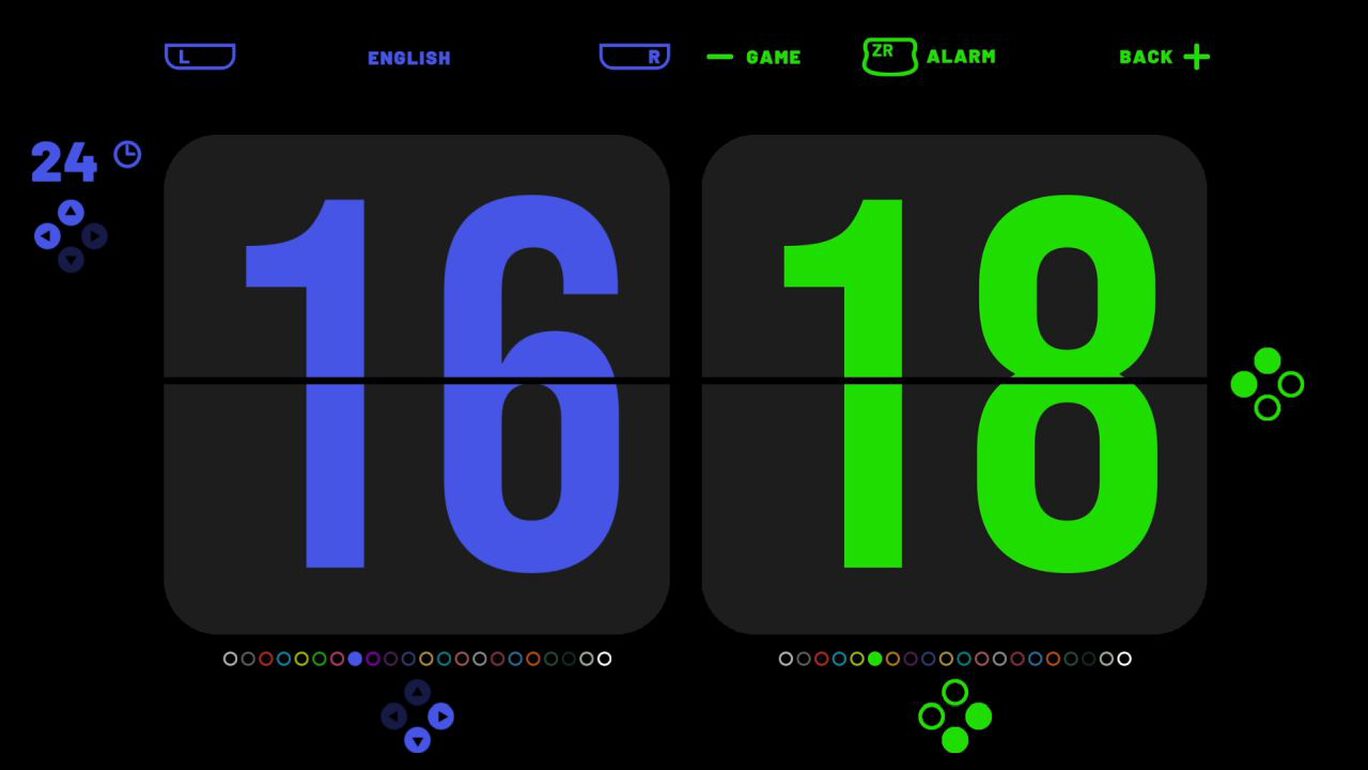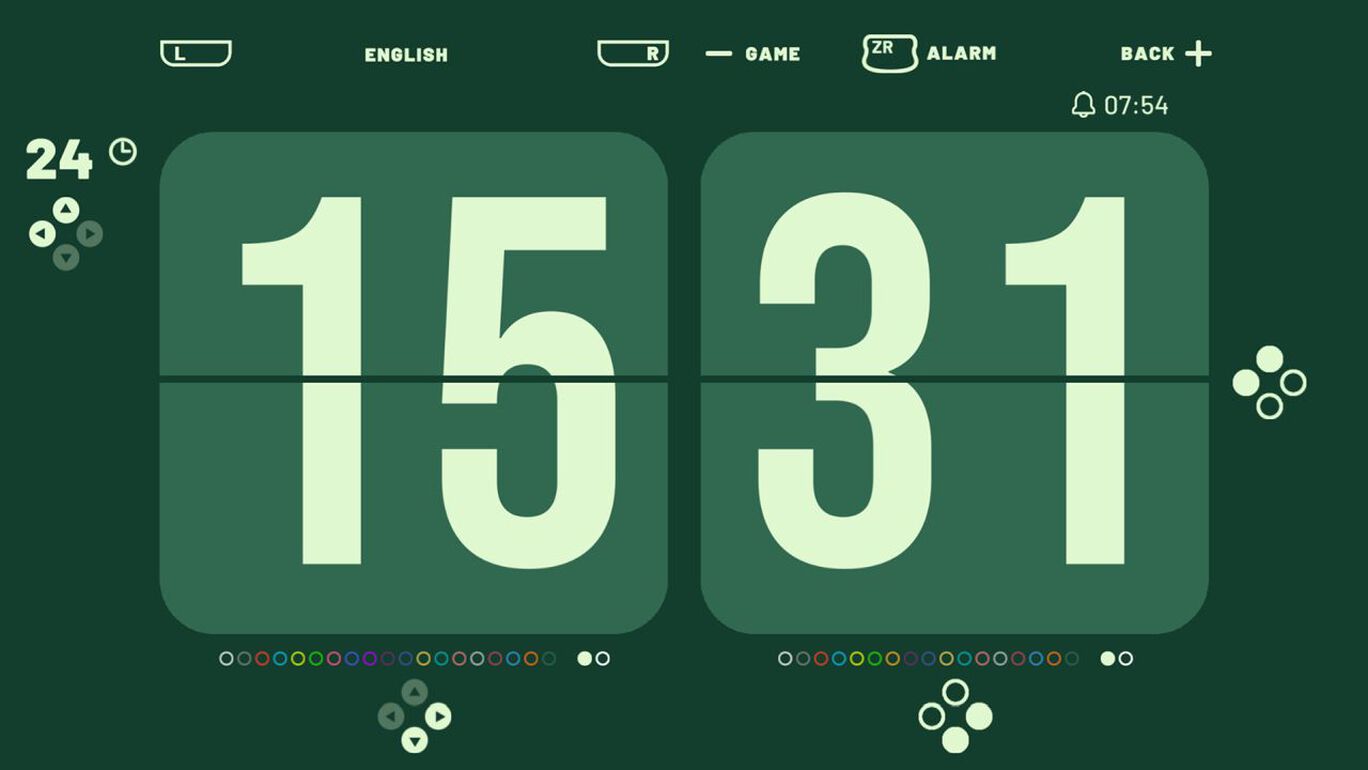 The basic design of the clock seems to be fixed to one type, but the color scheme is said to be customizable. Screenshots show multiple patterns with different colors for the background and numbers. The Joy-Con's "color sensing mode" can also be used to customize the colors. The details are unclear as to what it means, but it may be a function that will use the Joy-Con's built-in motion IR camera to capture the colors of objects around the user.
The store description also mentions that the app will "fully support OLED technology." We're not sure what kind of support this means, but it is likely referring to the new Nintendo Switch OLED model which is scheduled to come out on October 8. I can imagine the clock will look pretty nice on the OLED display, if a color scheme with a lot of contrast was set.
In addition, this app also includes a "retro game." Judging from the screenshots, it looks to be a side-scrolling action game. This is likely a small bonus feature.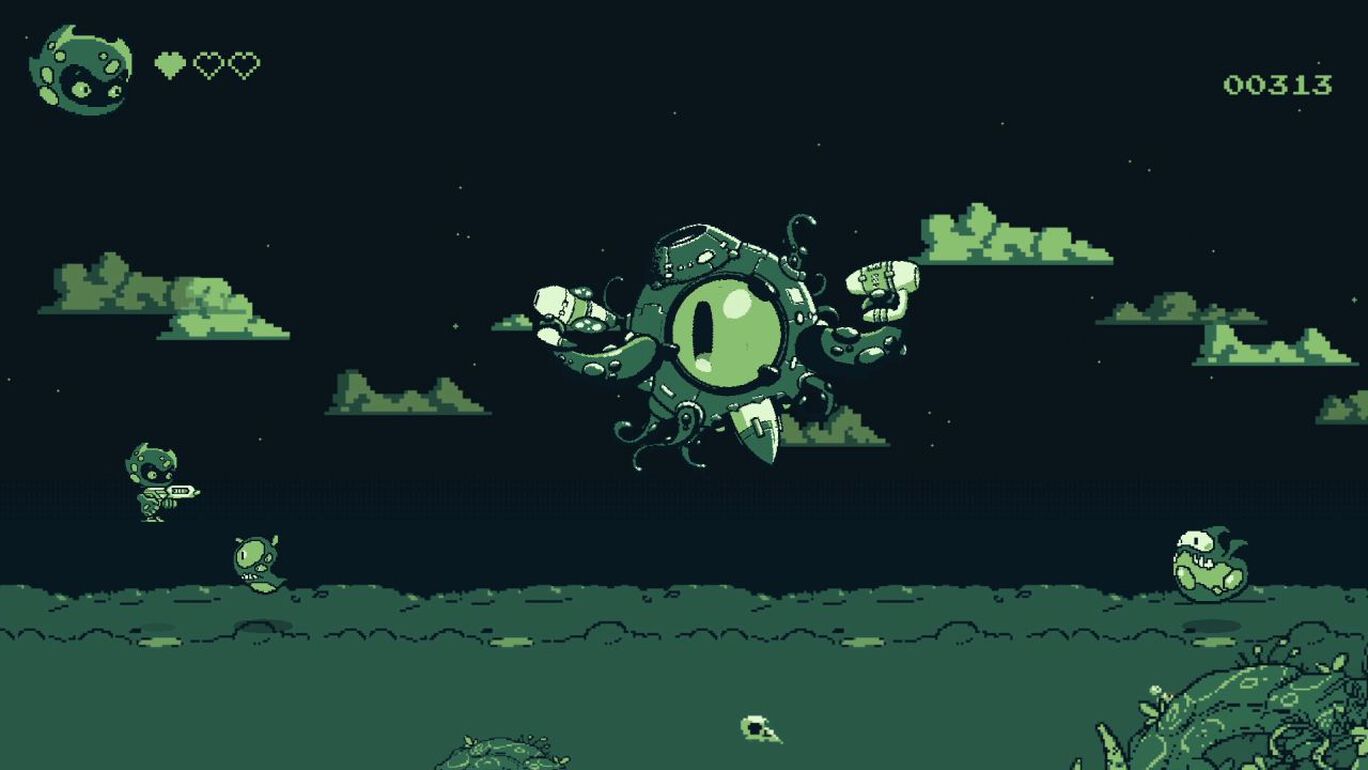 This isn't the first clock app made for a Nintendo console. For example, Nintendo 3DS has a clock app called bijin-tokei in Japan, an app in which a photo of a woman holding a board with the current time handwritten on it shows up on screen, with the featured female model changing every minute. However, AAA Clock seems to be surprisingly normal. It's just a flip clock.
The Nintendo Switch comes with a clock display as a standard feature, so I'm not sure if the new app can provide any added value or not. If you want to check the time or set an alarm, most people will be able to do so with their smartphone, or a clock. However, there is something novel about using the Switch as just a clock.
Nintendo Switch already has a simple ordinary calculator app available on eShop (related article). Switch's seemingly unnecessary multifunctionality knows no bounds.
AAA Clock is set to release on October 7 in Japan. It'll be 1,199 JPY (approx. $10.70 USD), and 80% discount is available until the end of October 31 JST (Japanese Nintendo eShop).