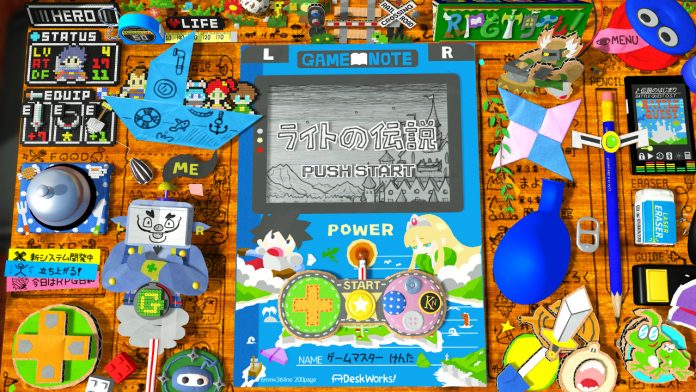 Publication date of the original Japanese article: 2021-09-30 13:29 (JST)
Translated by. Ryuki Ishii

Publisher Aniplex released a new trailer for RPG Time! The Legend of Wright. The game is scheduled to launch this winter for PC, Xbox One, and Xbox Series X|S. It will support both English and Japanese. Apparently, the developer Desk Works now has Aniplex as the game's publisher. According to Aniplex's press release, this is the first indie game they're publishing.
RPG Time! The Legend of Wright is a notebook adventure game in which a boy named Kenta, challenges you to play his handmade RPG. Kenta's game takes place in a fantasy world, and one day, an army of demons charged into the Castle of Light. The hero, Wright, rushed to the crisis, but it was too late. The demons kidnapped the princess right in from of him. Now, Wright must adventure through the cardboard land and fight the demons to save the princess. That's the gist of the story Kenta came up with. You'll be playing his game after school, with Kenta as the game master.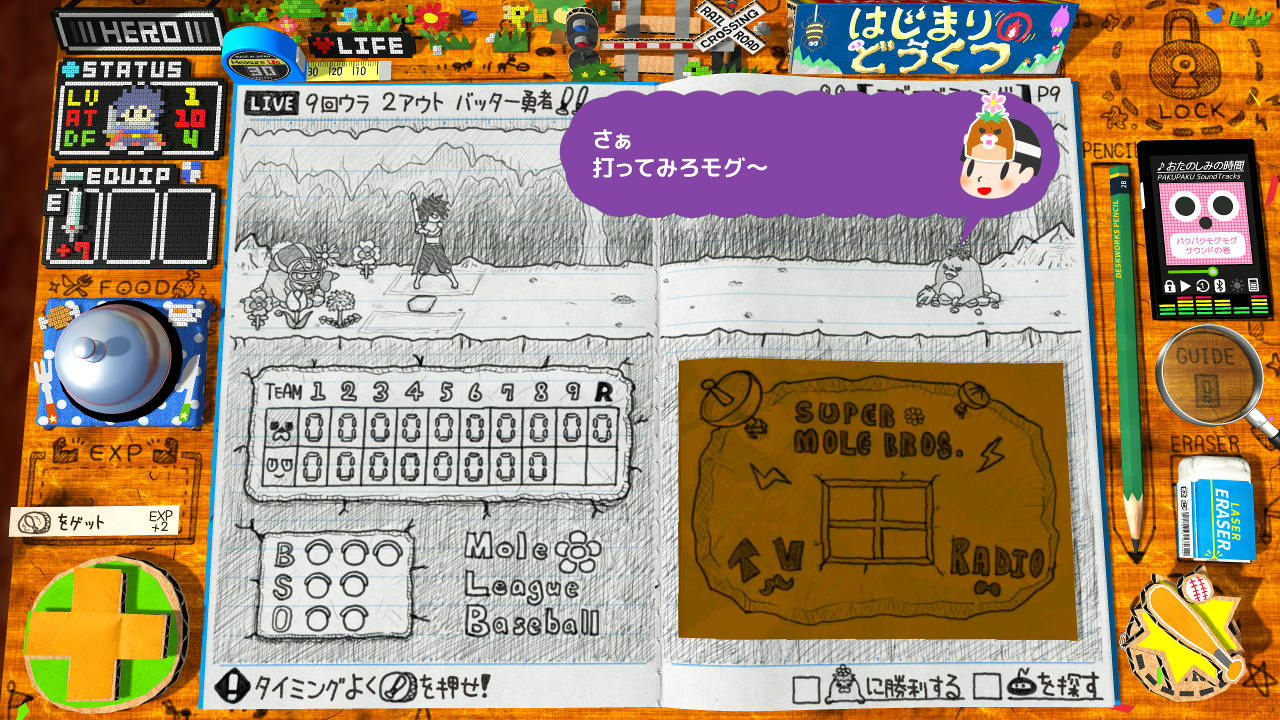 The game utilizes the fact that Kenta's game is drawn in a notebook, with unique gimmicks. For example, a path to a treasure chest getting erased by an eraser, attacking enemies with a pencil sword, and fighting hand crafted monsters. Drawings in Kenta's notebook are hand-drawn, and UI are made with doodle-like drawings. All of these meticulously crafted visual details build up to a believable sense of playing a handmade RPG on a school desk.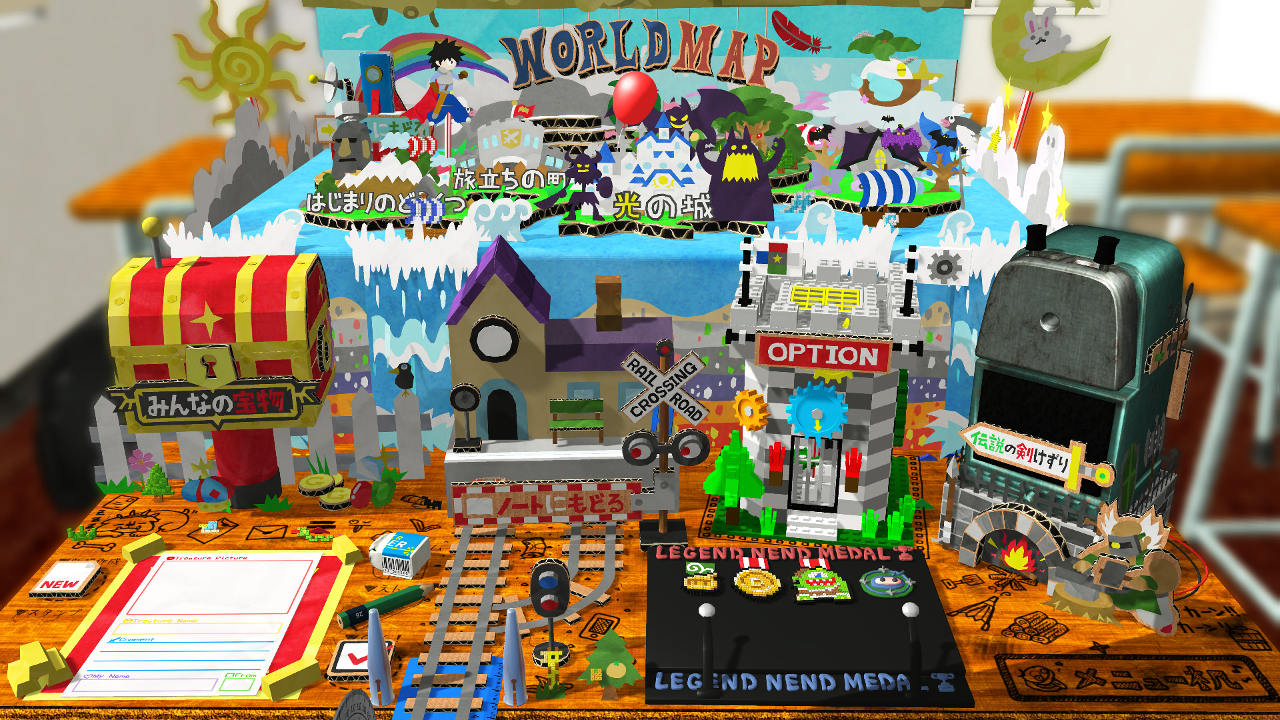 The game is being developed by Desk Works, a Japanese indie game development team comprised of two core members, Tom Fujii and Nam Namba. It has been in development for nine years at this point, and won numerous awards so far, indicating the high anticipation it has garnered over the years. The game was originally scheduled for a 2019 release, but it was delayed multiple times. In July of this year, Tom Fujii tweeted out saying that the game is near completion. So hopefully, no more delays.
RPG Time! The Legend of Wright is set to launch this winter for PC, Xbox One, and Xbox Series X|S.