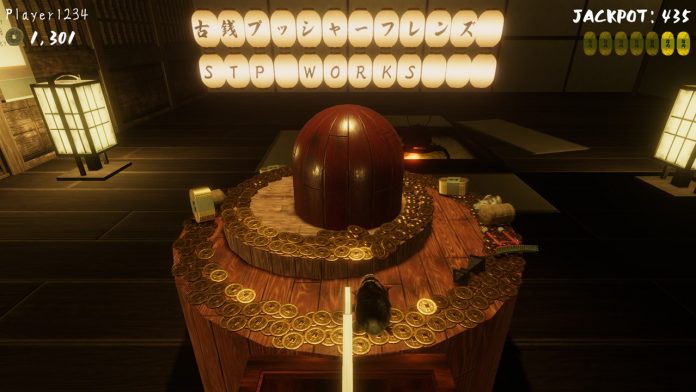 Publication date of the original Japanese article: 2021-09-14 11:29 (JST)
Translated by. Ryuki Ishii

On September 14, Japanese game developer STP WORKS announced their new game Old Coin Pusher Friends. According to STP WORKS' press release, the game will be released on PC (via Steam) in October 2021, and on Nintendo Switch early 2022. A crowdfunding campaign is currently underway on Kickstarter.
Old Coin Pusher Friends is a co-op title with a unique spin on coin pusher arcade games. Players will throw Japanese oval gold coins to push coins and rice bales off the coin pusher machine and try to drop them into your basket.
You will have to watch the machine's movement carefully as you fire the coins and move the basket. New prizes and "jackpot coins" will appear by getting the bales. Bales will trigger new events/minigames as well. By accumulating coins, you can upgrade your abilities such as the movement speed of the basket and the fire rate of your coins.
Prizes are categorized into different sets such as Battle Set and Town Set. You can level up each set by collecting prizes from the same category. Leveling up a certain set will trigger a new event. For example, getting the Battle Set to level 1 will trigger a monster to appear on the coin pusher machine. You'll have to defeat the monster by firing coins at them. Winning the battle will reward you with a special prize that allows you to earn a large amount of coins.
By collecting seven jackpot coins, well, you'll hit the jackpot. Large quantities of coins and bales will be discharged onto the coin pusher machine.
Old Coin Pusher Friends supports online co-op with up to five players. The game is also compatible with VRoid Hub, a 3D character posting and sharing platform. Players can create their own 3D characters using VRoid Studio and import the characters via VRoid Hub. The imported characters will appear in the game and cheer the players as they play.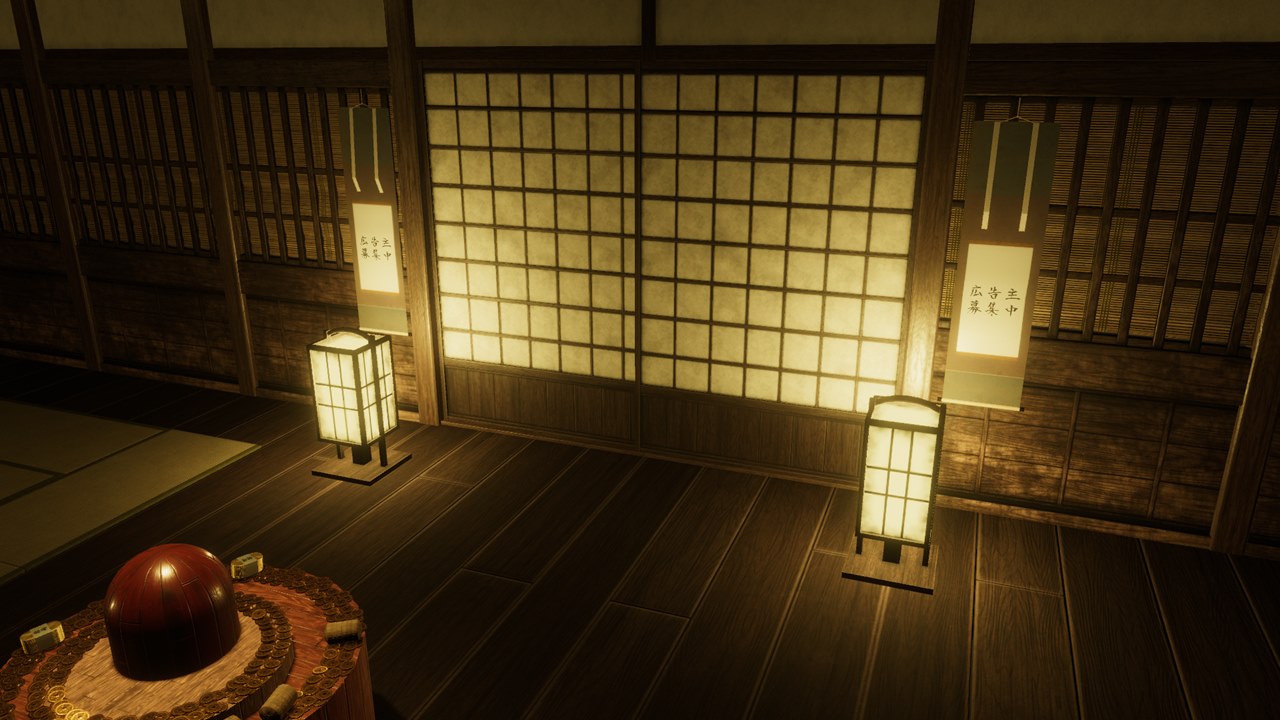 STP WORKS is a game company based in Chiba, Japan. The company was founded in June of this year and is committed to making games with content creators/streamers in mind. Their first game, Food Delivery Battle, was released on Steam earlier this month. Food Delivery Battle is also compatible with VRoid Hub (see related article).
In order to secure development funds for Old Coin Pusher Friends, STP WORKS launched a crowdfunding campaign on Kickstarter. By pledging 350 JPY (approx. $3.20 USD) or more, you'll receive a Steam key. The regular price on Steam will be $3.99 USD, so it's slightly cheaper.
Old Coin Pusher Friends is set to launch on PC (Steam) and Nintendo Switch. The game will support both Japanese and English.