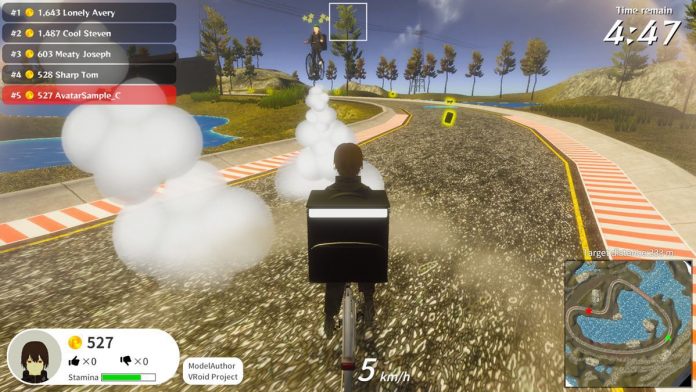 Publication date of the original Japanese article: 2021-09-03 16:24 (JST)
Translated by. Ryuki Ishii

On September 3, Japanese developer STP WORKS released their game Food Delivery Battle on Steam. The game is currently being offered at a 10% discount of $3.59 USD until September 9.


Food Delivery Battle is a delivery action game where you try to make as many deliveries as possible within a time limit. The player takes on the role of a delivery person and gets on a bicycle to deliver food to customers. You'll be using a variety of items such as rockets and shock waves to get rid of the opponents and other obstacles.
The gameplay is reminiscent of Sega's driving game Crazy Taxi, where you pick up the goods at the green pick-up point and try to get to the yellow stopping point as fast as possible. The bike can be upgraded with the money you make for the delivery, increasing the stats such as maximum speed and acceleration performance.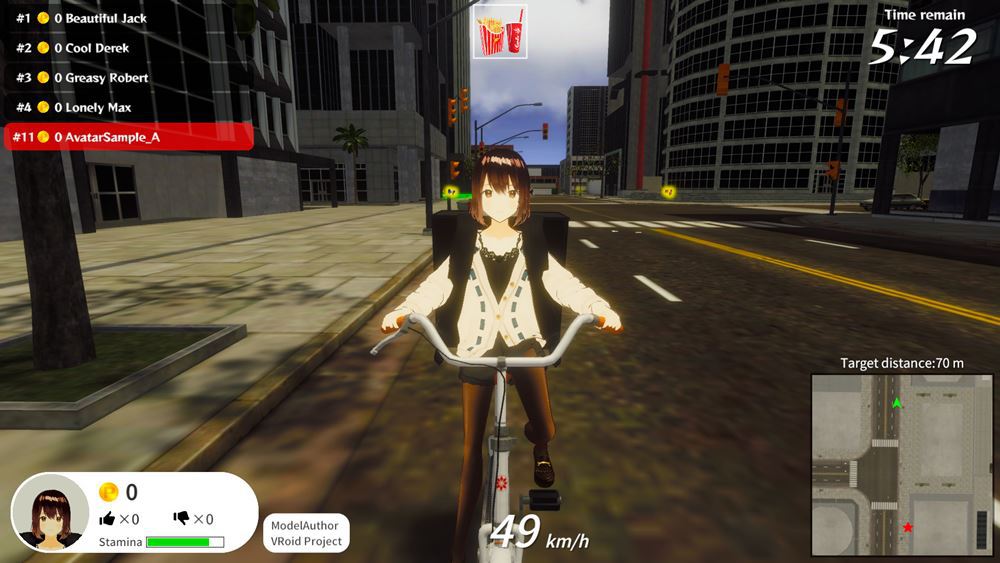 This game is compatible with VRoid Hub, a 3D character posting & sharing platform operated by Pixiv. Meaning, you can import characters from VRoid Hub. There are many 3D models available on VRoid Hub, and it is also possible to create your own original 3D models using services such as VRoid Studio and upload them to the Hub.
With the game's VRoid Hub support, you can play as your favorite characters to deliver food. However, the terms of use for the character models created and posted by other users are different, so it is important to be aware of the rights involved.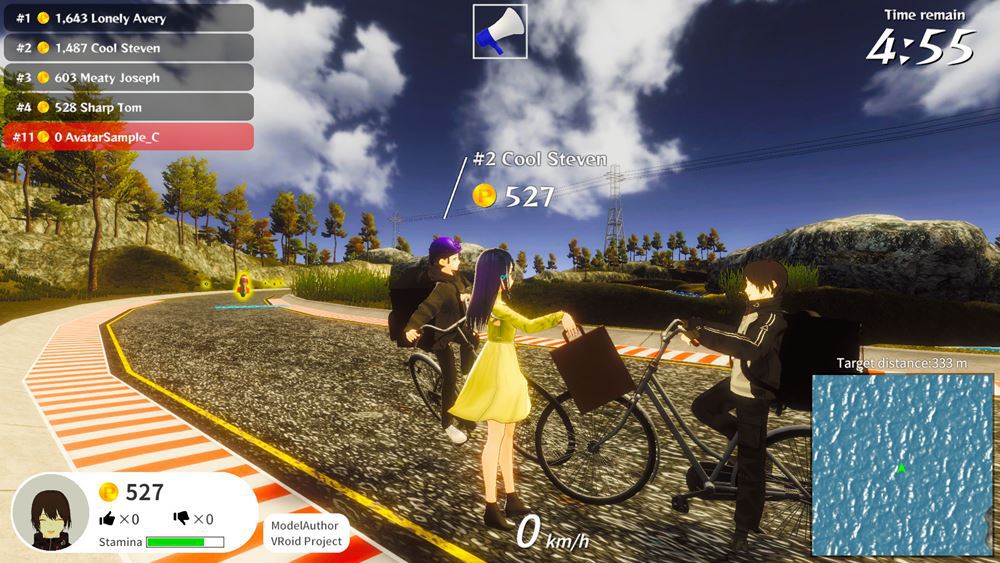 Food Delivery Battle seems to have been created with content creators such as VTubers and Twitch streamers in mind. The Steam store page clearly states that the studio permits "the use of our games for video distribution to YouTube and other sites, and monetization through video distribution platform partner programs." Since this game supports the aforementioned VRoid Hub, we can expect to see videos of VTubers appearing directly in the game and playing.
STP WORKS is planning to port the game to Nintendo Switch. In order to secure the porting cost, they launched a crowdfunding campaign on Kickstarter. The campaign was successful and was able to raise 110,000 yen (approx. $1,000 USD), which is more than double the initial goal of 50,000 yen (approx. $500 USD). It's not a typo, it really was a relatively small campaign. While the release date is TBD, we can expect to see the game on Nintendo Switch sometime in the future.