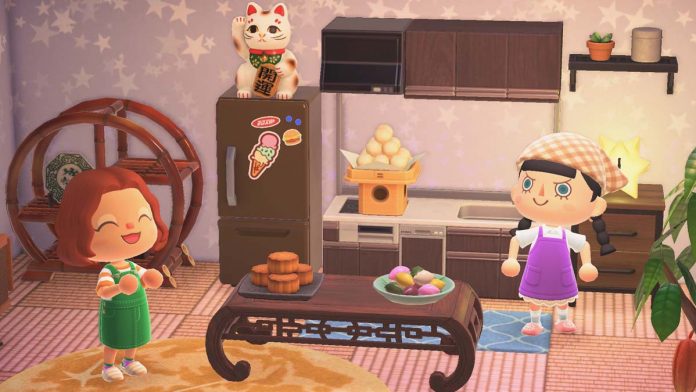 Publication date of the original Japanese article: 2021-09-01 13:23 (JST)
Translated by. Ari Clark

In Animal Crossing: New Horizons, the Northern Hemisphere is welcoming the season of autumn with its colorful trees, while the Southern Hemisphere greets the season of spring as the snow begins to melt. On our cool and refreshing September islands, new limited seasonal items are appearing, and all sorts of events are being held, according to the seasons in the Northern and Southern Hemispheres.
This article is intended to introduce all the changes that will be coming to our islands as we enter September 2021, and the various seasonal events that you can enjoy before the month is out.


Three new limited seasonal items are being introduced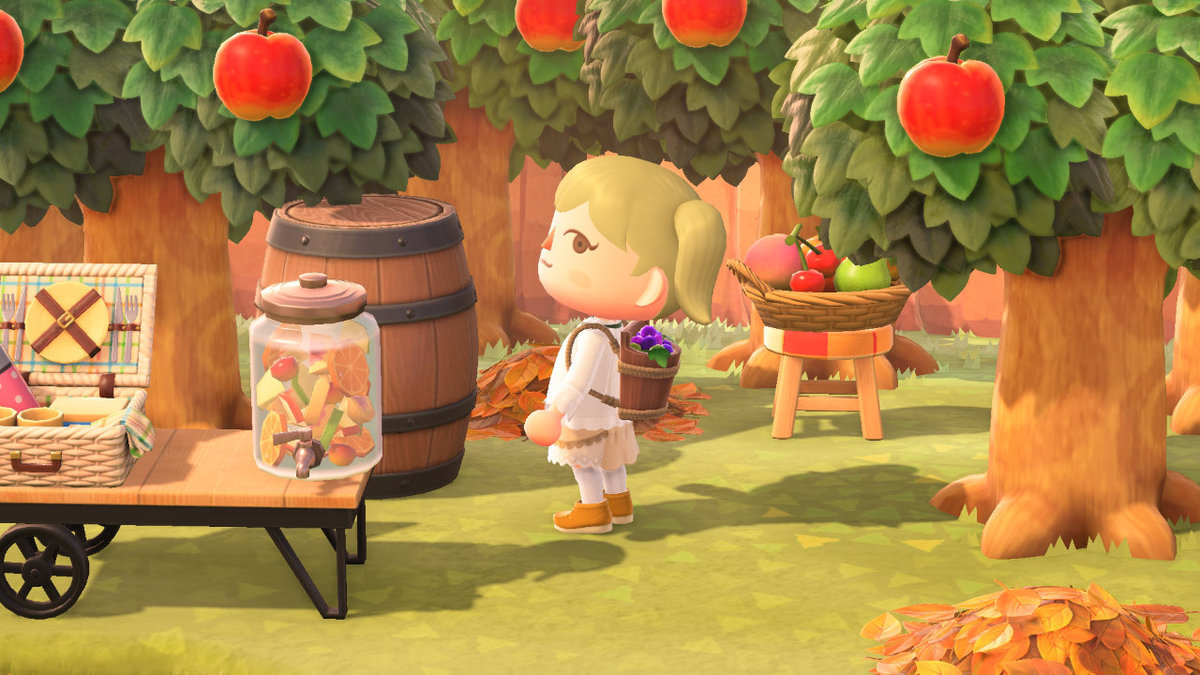 First, let's take a look at all the limited seasonal items available in Nook Shopping. In September, five different items have been assembled for us, each associated with festivals celebrated in various countries around the world.
Available starting on September 1 will be the Grape Harvest Basket, a bucket crammed full of grapes. It's a backpack item associated with the Grape Harvest Festival, a parade celebrating the grape harvest in Europe. It'll be available for sale for the entire month of September, so anyone who missed out on buying it last year should remember to grab it while they can.
Starting on September 12, three items will go on sale that are associated with the Moon Viewing Festival. In addition to last year's Moon Rug, the Moon Viewing Dango and Moon Cakes are making their debuts.
The Moon Viewing Dango are a piece of furniture with white rice dumplings piled atop a small traditional wooden offering pedestal. The Moon Cakes are a piece of furniture with baked sweets designed to look like the moon, which are traditionally eaten in China and nearby countries to celebrate the mid-autumn Moon Festival. They both seem like perfect items for moon-viewing season.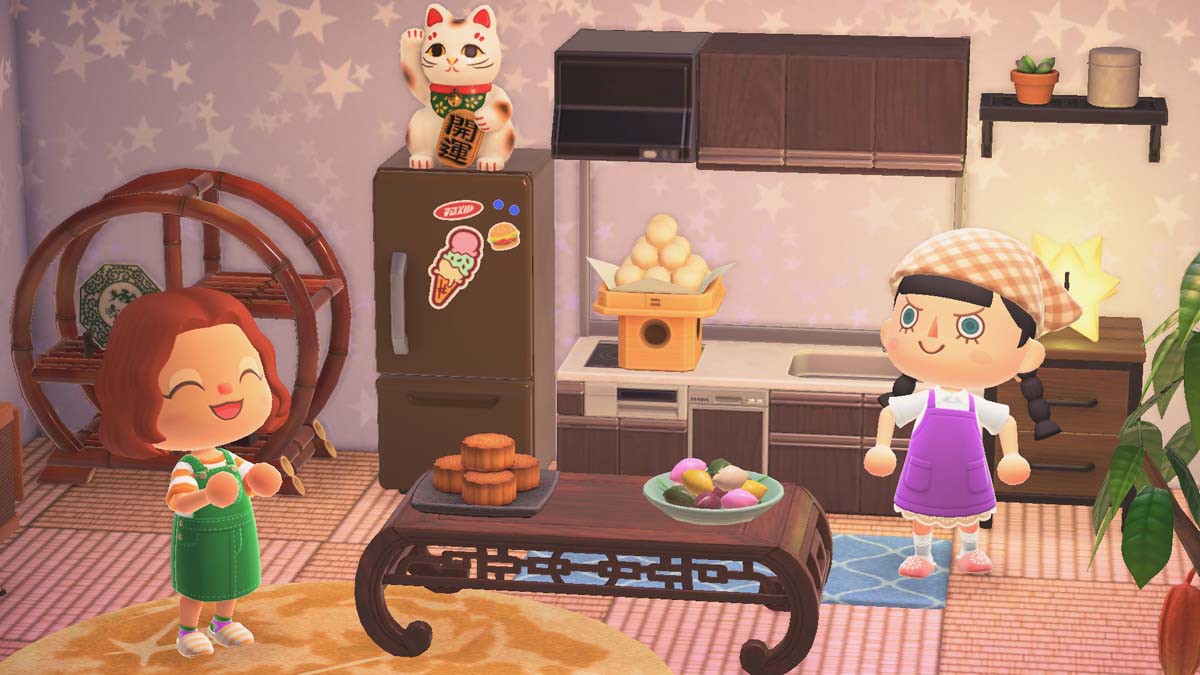 The current lineup has quite an upgraded selection of moon-viewing items. Since there was only the Moon Rug last year, some players might have been feeling a little let down. After all, the previous game in the series, Animal Crossing: New Leaf, had an Autumn Moon festival event where you could receive a gift from Isabelle in the Plaza, and in Japan, that gift was a Moon Viewing Dango. (The American version of the game swapped it for a wheat bundle, and the PAL version for a veggie basket.)
Although this doesn't necessarily mean that AC:NH will have that same event added to it again, the fact that they've added the same item to this game makes it seem likely that we can look forward to doing plenty of moon-viewing in the future.
Also on sale starting on September 12 will be Songpyeon, which are associated with Chuseok, a Korean festival for giving thanks to one's ancestors and praying for an abundant harvest that year. Songpyeon are a piece of furniture that looks like a bowl of colorful little cakes made from rice flour. Their half-moon shape represents the idea that "things will only get fuller from here", and their five colors represent harmony with the natural world.
With these three new decorations, Moon Viewing Dango, Moon Cakes, and Songpyeon, to decorate our islands, we should be able to spend our autumn evenings peacefully enjoying the glow of the full moon. They'll each remain on sale until September 21.


Major changes in the critter lineup, in response to the new season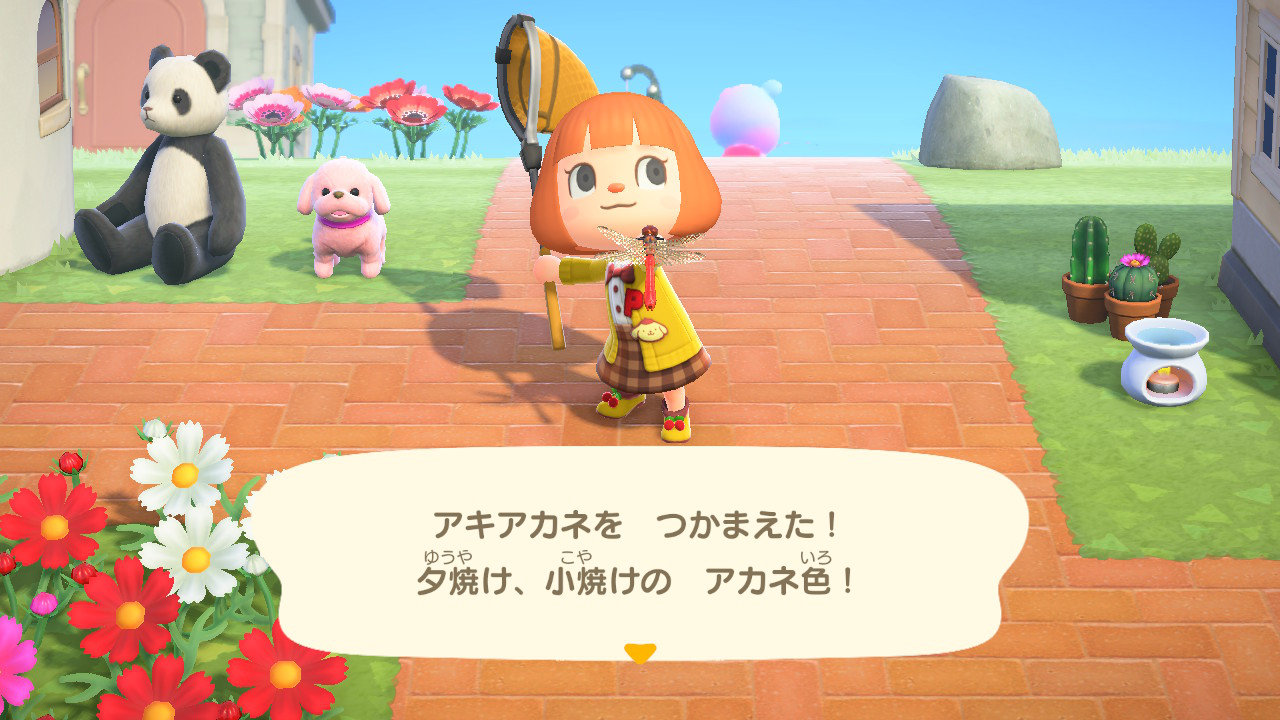 Next, let's take a look at the lineup of critters that inhabit the Northern and Southern Hemispheres. The lineup of critters will see major changes as we greet the new season.
In the Northern Hemisphere as it enters autumn, the cries of the Cicadas will grow quiet, and they'll be replaced with an influx of distinctive autumn insects like Red Dragonflies, Crickets, and Bell Crickets. Also, in the estuaries where the rivers meet the oceans, fish that only appear in September like the Salmon and King Salmon will arrive.
Seafood that's only around from autumn until winter, like Sweet Shrimp and Oysters, will also appear. Plus, when we enter the following month of October, it seems like fish that prefer a warm climate like the Clownfish, Whale Shark, and Ocean Sunfish will hide themselves away. Players who are trying to fill out their encyclopedia entries should make sure to check them off before September ends.
On the other hand, in the Southern Hemisphere, bugs like the Tiger Butterfly, Honeybee, and Mantis will be showing their faces to greet the warm springtime. In the ocean, sea creatures like the Spider Crab and Firefly Squid will be swimming around. Don't forget to check off those seafood encyclopedia entries!


Autumn seasonal events begin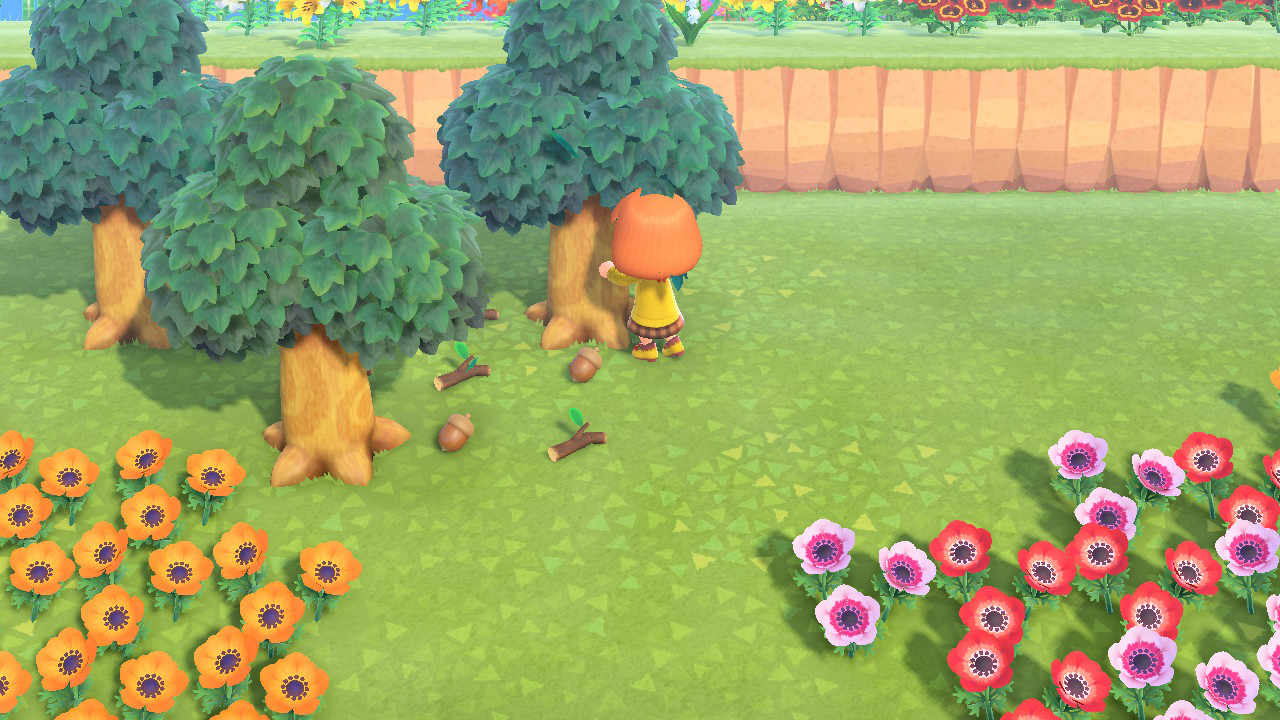 Next, in the Northern Hemisphere in September, the distinctive autumn events will begin in accordance with the changing of the seasons. One event you can enjoy from the very first day of September is nut gathering. By shaking the trees that grow on your island, you'll be able to gather Acorns and Pine Cones. Acorns will fall when you shake hardwood trees, and Pine Cones when you shake cedar trees.
Since there's no limit on the number of nuts that will fall from a single tree, there's no need to go around shaking a bunch of different trees. However, the drop rate is fairly low for each kind of nut that falls, so be patient and keep on shaking those trees!
Players who want to gather a large quantity of nuts in a short time period should work together in pairs and give their undivided attention to nut gathering. The trick is for one player to continuously shake the targeted tree, while the other player focuses on picking up the fallen branches and nuts. With this method, you can reduce the time spent collecting the items that tumble down, and gather your nuts as efficiently as possible.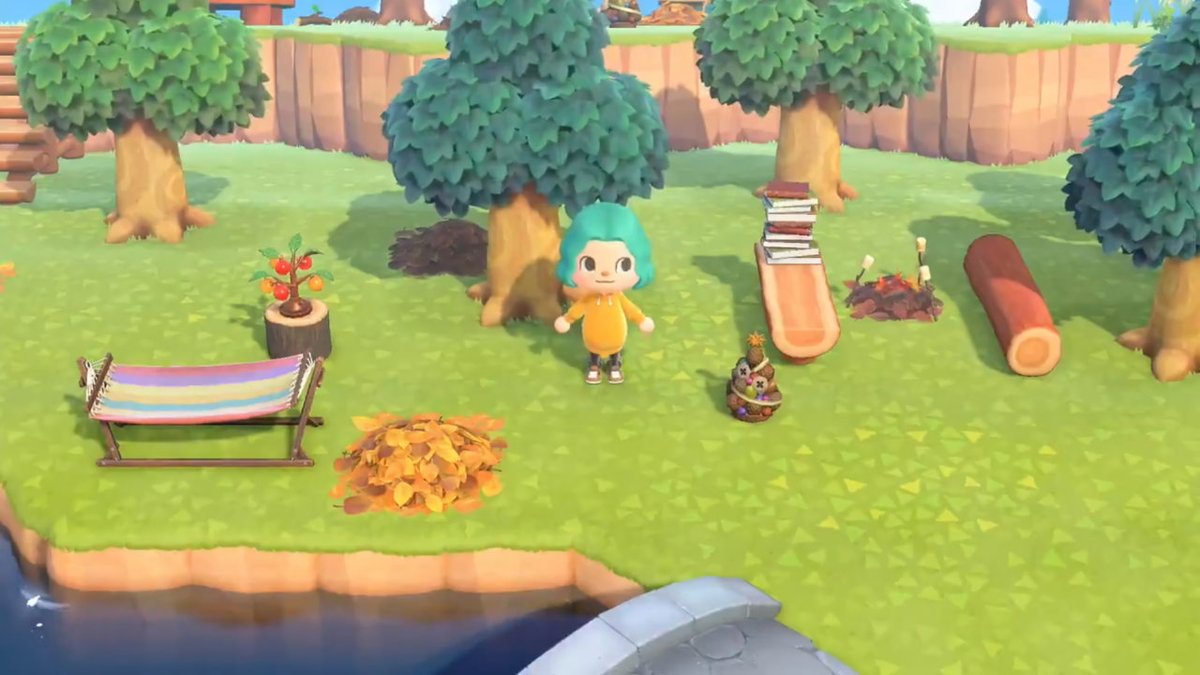 If you gather plenty of nuts, you can use them to create nut-related items using the DIY recipes you can get from Balloons. You can make all sorts of items with an autumnal feeling, from fallen-leaf-themed items like the Yellow-Leaf Pile and Leaf Campfire, to the Tree's Bounty Lamp and Acorn Pochette. You can also get the recipe for the Tree's Bounty Little Tree from the daily reports on your island during this event.
The event will last for a comparatively long time period, until December 10. You should be able to collect all the materials you need for your furniture comparatively quickly, so you can relax and make progress at your own pace while keeping your recipe farming in mind. Incidentally, in the Northern Hemisphere, a Bug-Off tournament will be held on September 25, the fourth Saturday of the month.
On the other hand, in the Southern Hemisphere, you'll be able to enjoy the Young Spring Bamboo gathering event as it carries over from last month. You can get Young Spring Bamboo by chopping down the bamboo that grows on your island or on Mystery Islands with an axe.
You can get bamboo-related DIY recipes for items like the Steamer-Basket Set and Basket Pack from Balloons. You can also get the recipe for the Bamboo Noodle Slide from the daily reports on your island during this event. The event will remain underway until the end of November.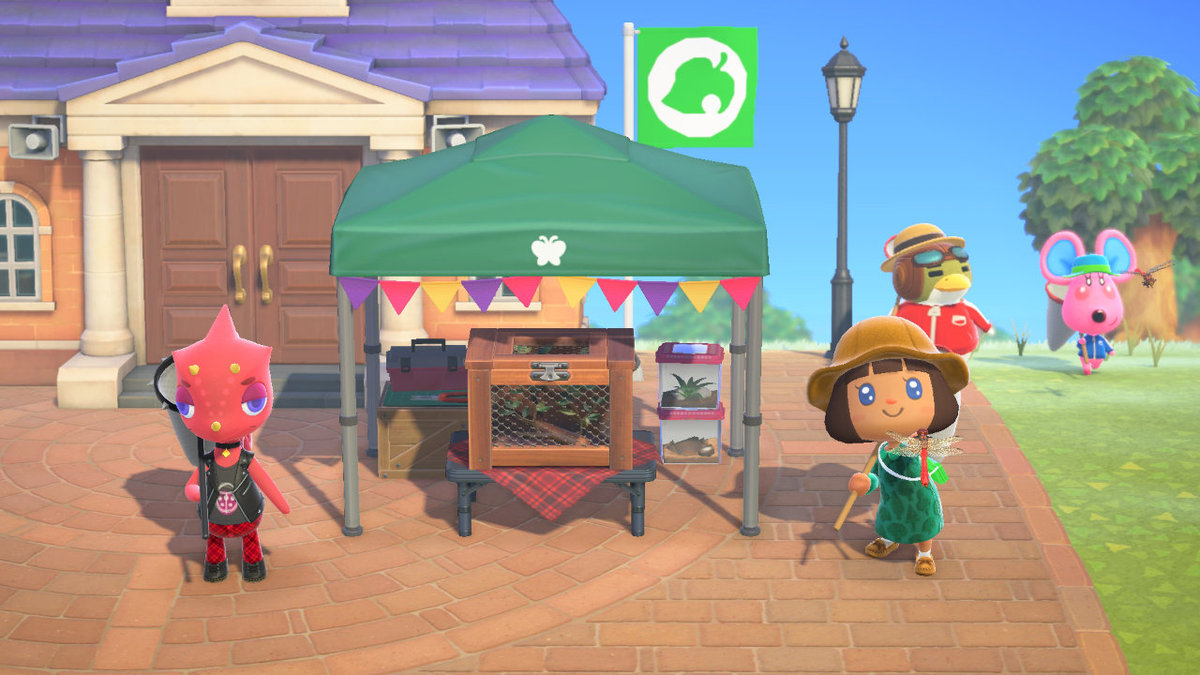 As you can see, you can enjoy all sorts of new seasonal items and fun island activities that are exclusive to the month of September in Animal Crossing: New Horizons. I hope you'll all decorate your islands with items for Moon Viewing, and enjoy the subtle changes in the refreshing island scenery as we greet the changing of the seasons.