OPTPiX ImageStudio 8 by CRI Middleware – a long-standing favorite among image optimization tools, has recently widened its scope of functionality to become a tool useful not only for image optimization but for the remastering of images as well.
ImageStudio 8 is now newly equipped with a machine learning-based remastering feature, which enables the automatic generation of high-resolution HD-enhanced images. How does this super HD function work and how is it used? We spoke with the team from CRI Middleware to find out. In this article, we will dive deep into the details of ImageStudio 8, while having a look at practical examples of the program's applications. CRI Middleware is accepting inquiries in English.

OPTPiX ImageStudio 8 product details
Inquiries to developer
Apply for a free 14-day trial
──To start off, please introduce yourselves briefly.
Tomoyuki Ono (Hereinafter referred to as Ono):
My name is Ono, and I am the product manager of the OPTPiX ImageStudio series. I have been involved in the development of the ImageStudio series ever since the first OPTPiX tool was released in 1997. It's a pleasure to meet you. I will be participating in today's interview remotely.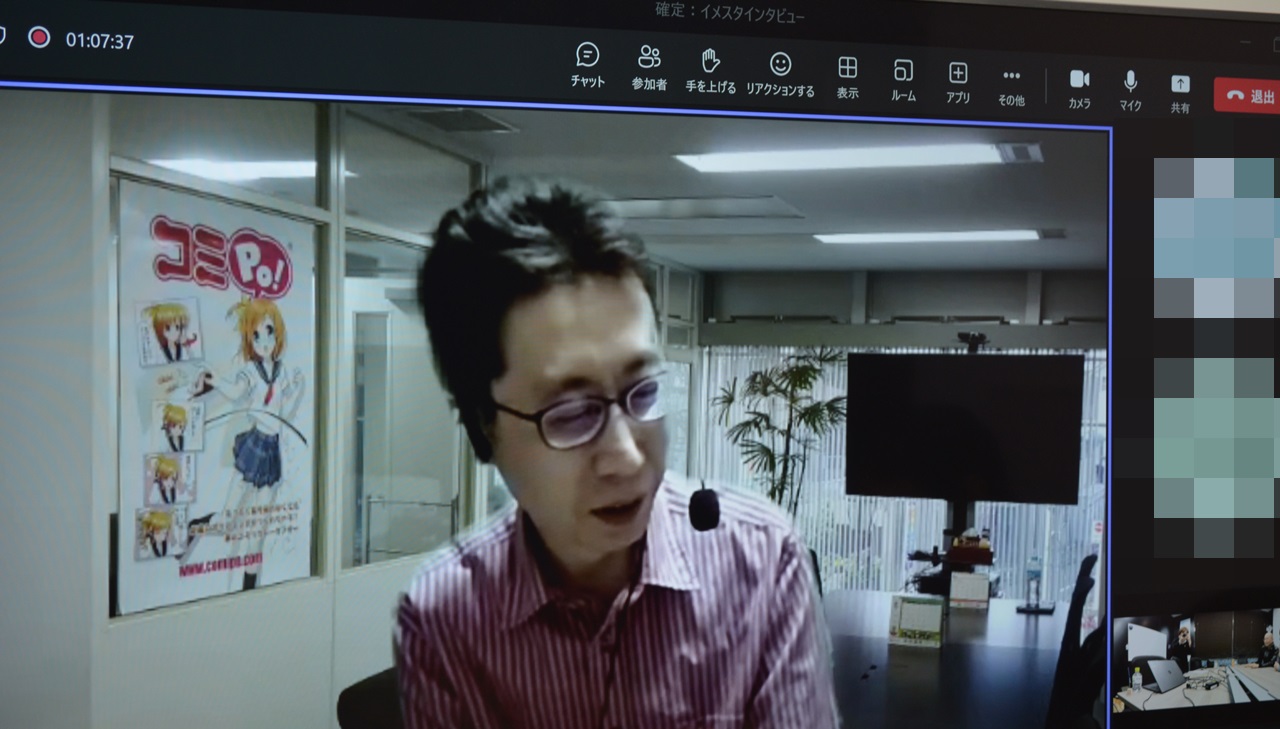 Koumei Hashimoto (Hereinafter referred to as Hashimoto):
My name is Hashimoto, and I am in charge of programming. I coordinate the ImageStudio8 programmer team and oversee the internal design of the authentication library.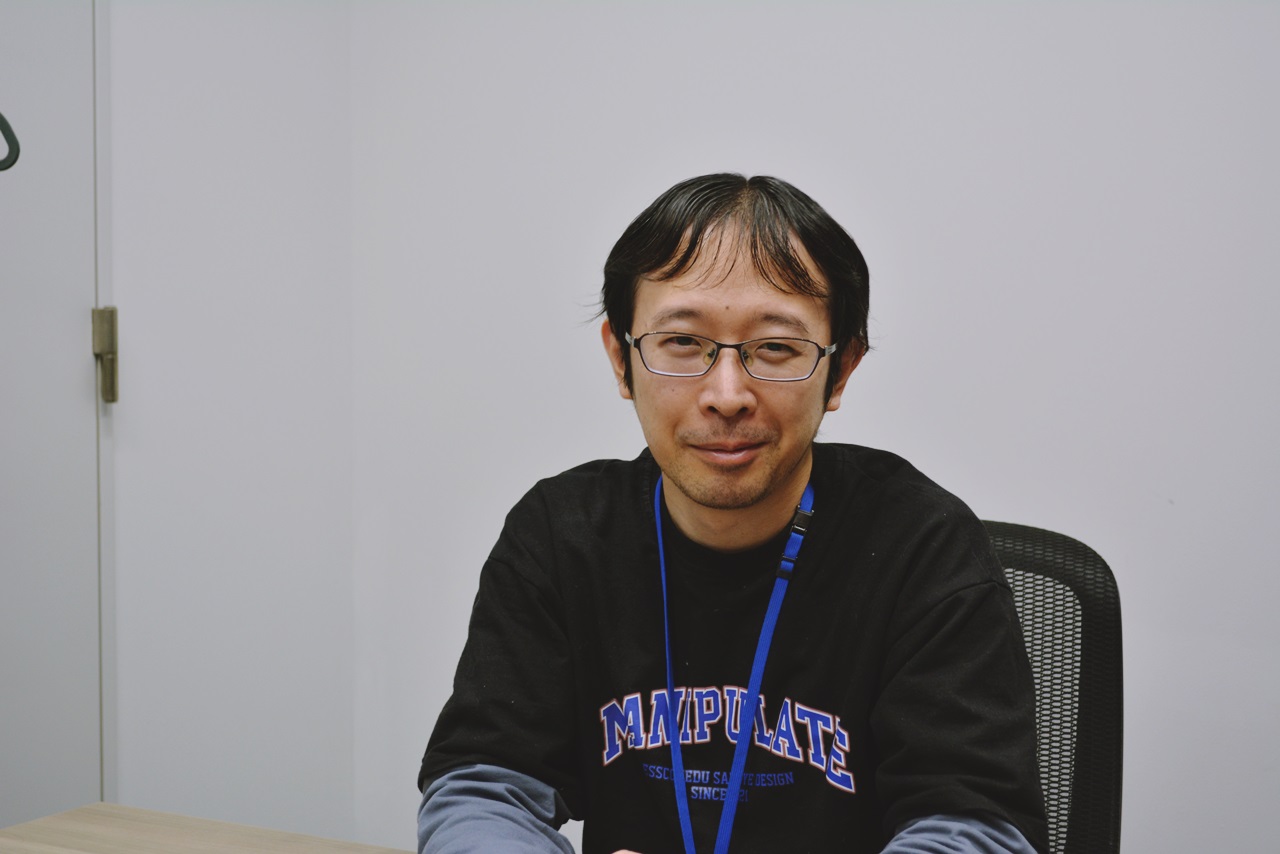 Ishin Asai (Hereinafter referred to as Asai):
I'm Asai, a sales representative. I make proposals on a project-by-project basis, some of which were Idol Janshi Suchie-Pai and Rune Factory.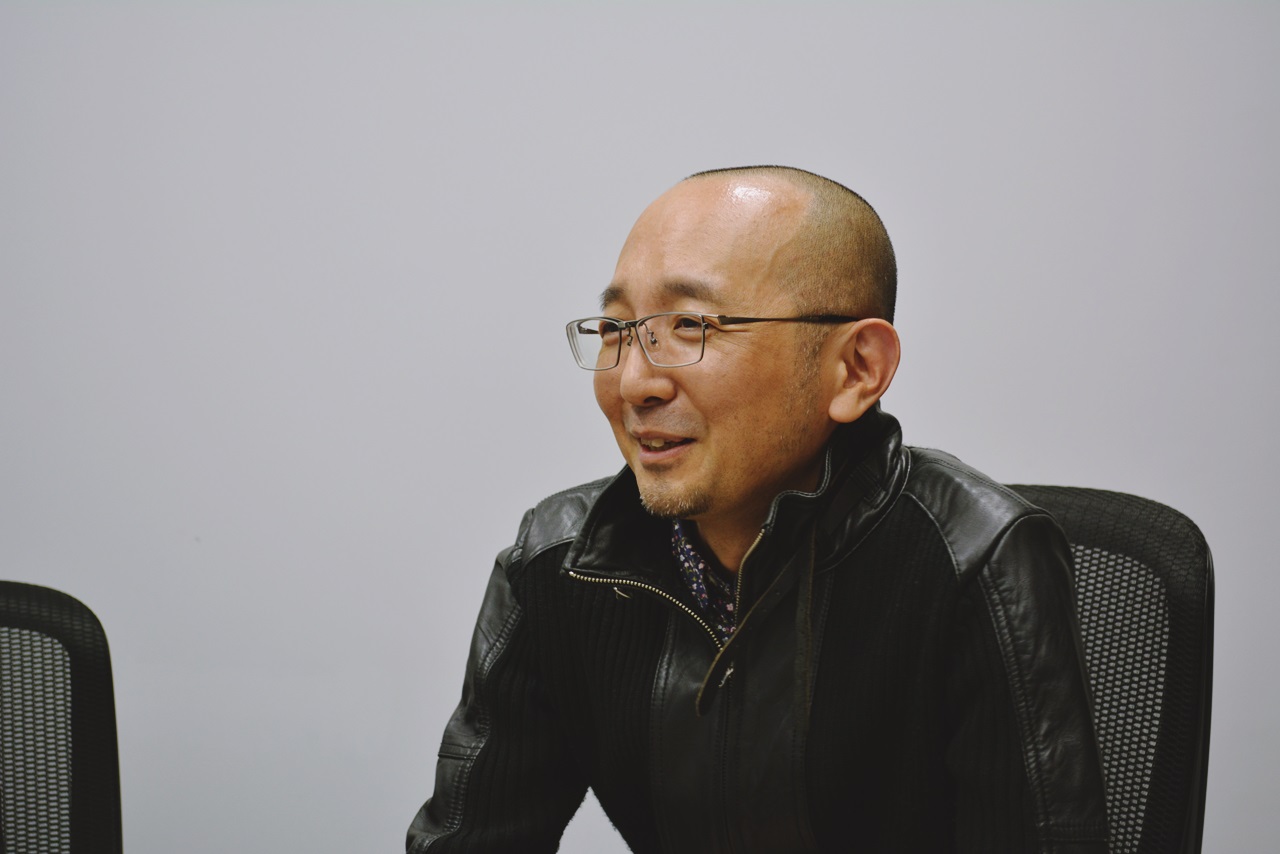 What kind of tool is ImageStudio 8?
──Can you tell us what ImageStudio 8 is all about? What are the features of this software?
Hashimoto:
The ImageStudio series consists of software used for processing and optimizing existing images for use in products. Originally, the main functions were compression and color reduction, but recently, the programs are also used to increase the size of images. This is due to the recent need to convert small images created for old game consoles to higher dimension images for use on the latest game consoles. As a result of incorporating and enhancing such functions in our software, we have been increasingly receiving interest from developers.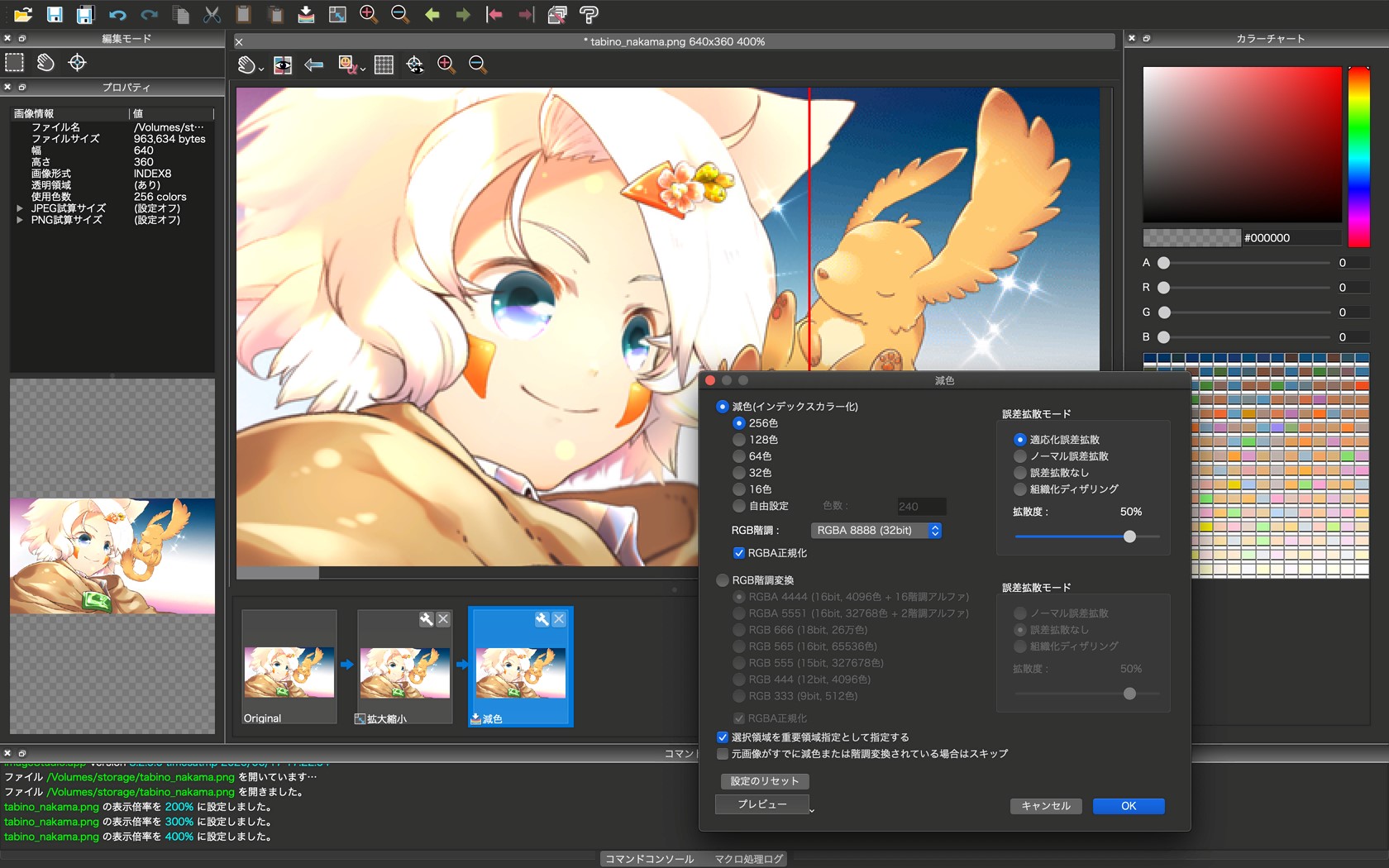 The demand for data compression and reduction was quite strong in the age of old game consoles and early smartphones due to their small capacity and low processing speed. However, with the recent performance improvements of game consoles, the need for reducing the size of data is no longer as pronounced as before. On the other hand, with the recent increase in remasters and ports of older games, there is a newly found need to increase the size of images that had been compressed and have no originals left. This is precisely the function we have implemented into ImageStudio8, which has contributed to it becoming somewhat of a hit.
──In other words, the tool can now both reduce and increase images?
Ono:
Precisely. There is still demand for data reduction even now, for example for mobile games, as developers want to reduce the volume of download packages as much as possible. Another example is the need to compress and reduce colors of images in the built-in systems of household electrical appliances and similar, due to ROM capacity and CPU power issues. Our solution is a response to the new demand of raising image resolution while retaining functionality.
──Currently, there is a variety of image editing software available, a major representative being Adobe Photoshop. Can you tell us how ImageStudio 8 compares in its features to other software? What are its advantages?
Hashimoto:
I believe that the strength of ImageStudio 8 lies in the quality of its color reduction and size reduction engines, as well as the trust it has earned over its more than 25-year history. Adobe Photoshop also offers engines for color reduction and size reduction, but ImageStudio 8 uses a unique engine that provides a slightly different output. I believe it has an advantage in being more user-friendly.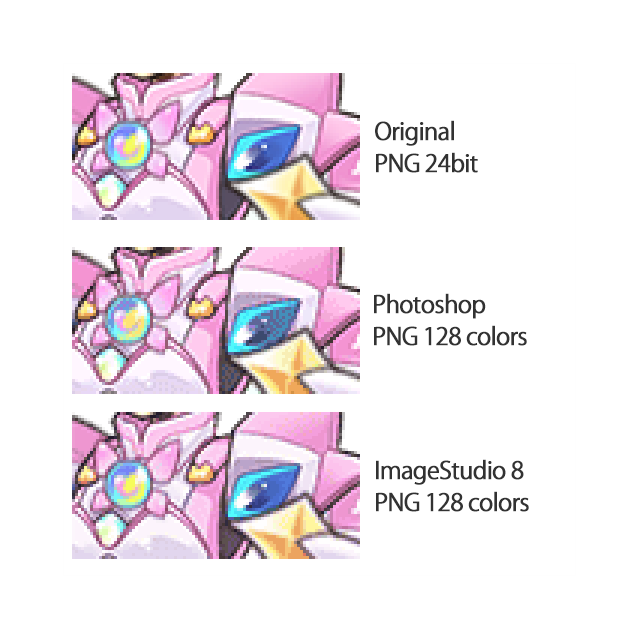 Ono:
Adobe Photoshop prioritizes functions related to creating images, while the functions related to optimizing image size and resolution are supplementary. ImageStudio does the opposite. ImageStudio is the program you're going to use to optimize the image you made in Adobe Photoshop, as it's a tool that specializes in reducing size and increasing dimensions while maintaining superb image quality.
Hashimoto:
For example, a flow we envision is a designer first creating materials using Adobe Photoshop or similar software, and then a programmer or other person responsible for integrating the materials using ImageStudio8 to optimize them for the final product.
──It seems to have a variety of uses. You already have some examples displayed on your website, but what are some of the game titles that the program was used for recently?
Asai:
Monster Strike, The Battle Cats and Shadowverse, to name a few, but frankly, there are just so many games that it's hard to even begin listing them up. ImageStudio 8 is provided on a company-level, so it's actually hard to keep track of all the individuals titles it's used for.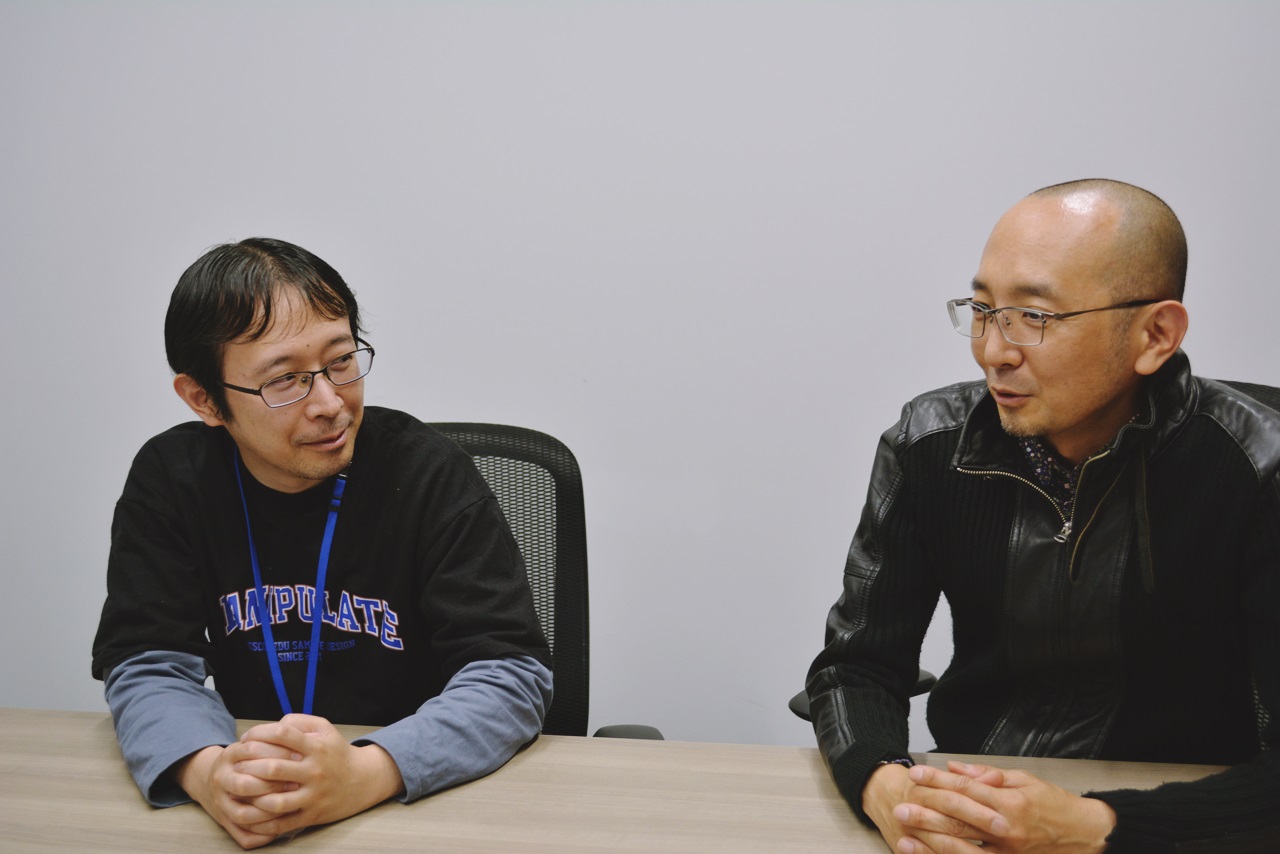 ──In that case, if, for example, game "A" is displayed on your website as an example of the use of ImageStudio 8, does that mean that the company that made "A" may be using it for completely different titles as well?
Hashimoto:
Exactly. They may have also used it for images on their website.
Asai:
There's one mobile game that uses it for the entirety of its in-game UI. The tool can be used for a variety of purposes other than the game's main content, as long as there's a need to use images.
Ono:
There's also plenty of instances of it being used in browser games.
Hashimoto:
ROM capacity limitations peaked during the Nintendo DS era, and during this time many prominent developers adopted our software.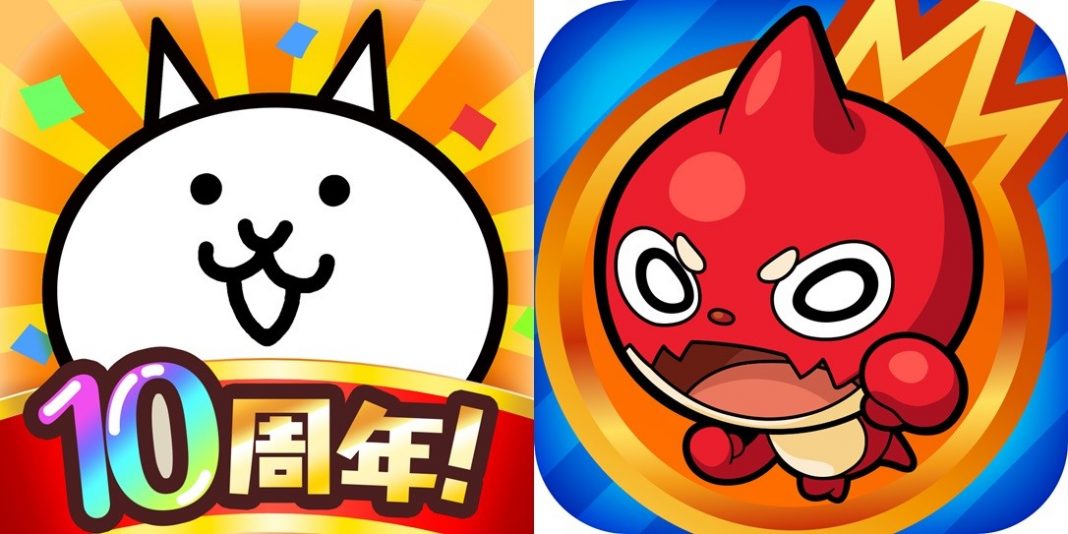 Examples of super high-resolution image remastering
──Next, could you tell us how ImageStudio 8 was used in the already released titles Idol Janshi Suchie-Pai Saturn Tribute (hereinafter referred to as Suchie-Pai) and Rune Factory 3 Special (hereinafter referred to as Rune Factory 3SP)?
Asai:
For the more recent Rune Factory 3SP, ImageStudio8 was used to analyze the master data of the Nintendo DS version and to restore data which was extracted. Between 300 and 400 pieces of data, mostly background images and icons, were enlarged using ImageStudio 8's super high-resolution remastering function, bringing the client satisfactory results, especially with regard to the background images.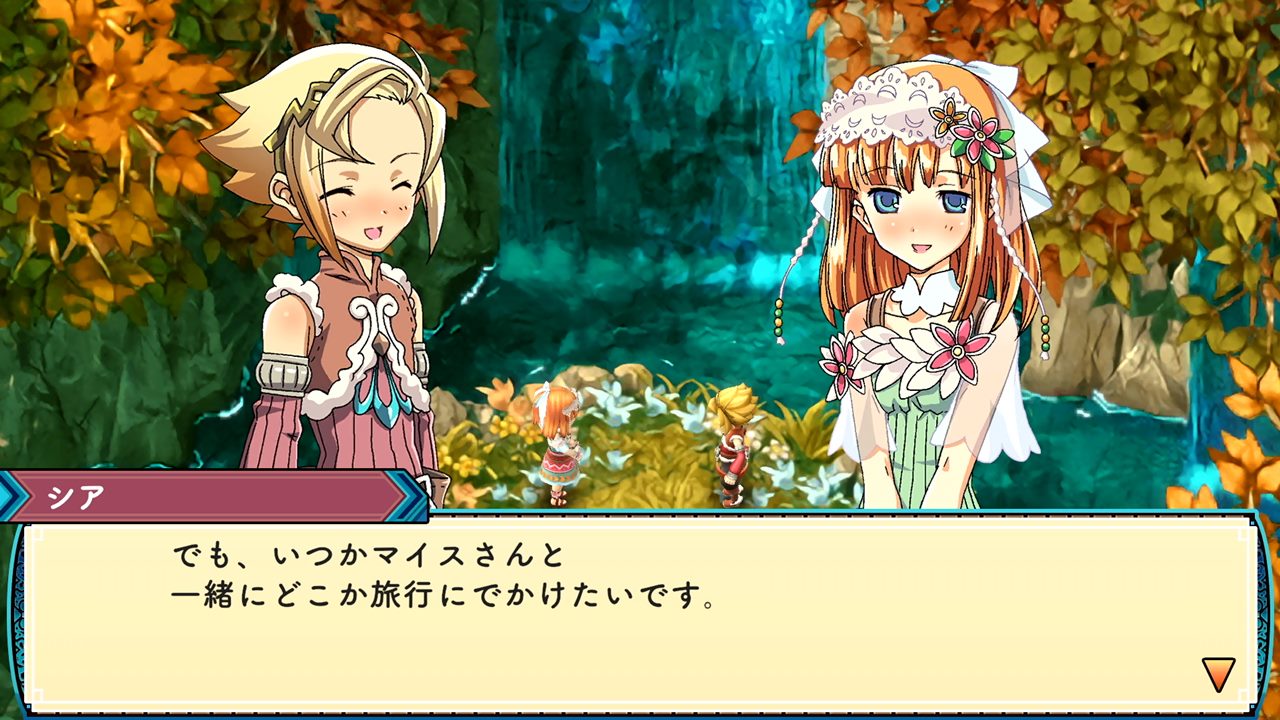 Ono:
Though redrawing images for the Nintendo Switch port would normally take several days per image, remastering the original data with the super high-resolution function and making adjustments by hand can be done in a matter of hours, so the client was able to significantly reduce man-hours.
──And have you heard anything about how the program was used for Suchie-Pai?
Asai:
For Suchie-Pai, the program was used on data from the arcade and Sega Saturn versions. The original images were of a solid resolution to start with, so the client was able to get very good results. Since there weren't any extremely small icons, such as 64×64 px or 128×128 px icons, it was possible to enlarge images greatly with no significant losses.
Ono:
For Suchie-Pai, ImageStudio 8 was used mainly for character images. The character images were fairly large, so the quality after the high-resolution remastering was good.
──I understand that it is difficult to get good results if the original image is too small, but to what resolution can images be enlarged with the super high-resolution remastering while remaining clear?
Hashimoto:
The original AI engine is basically designed to enlarge 2 to 4 times the original resolution, and I think it is possible to have lossless output of images up to 4x the original resolution. If you use the engine on an image several times, it will inevitably degrade in clarity, so our recommendation is to use it to enlarge images from 2 to 4 times the original resolution.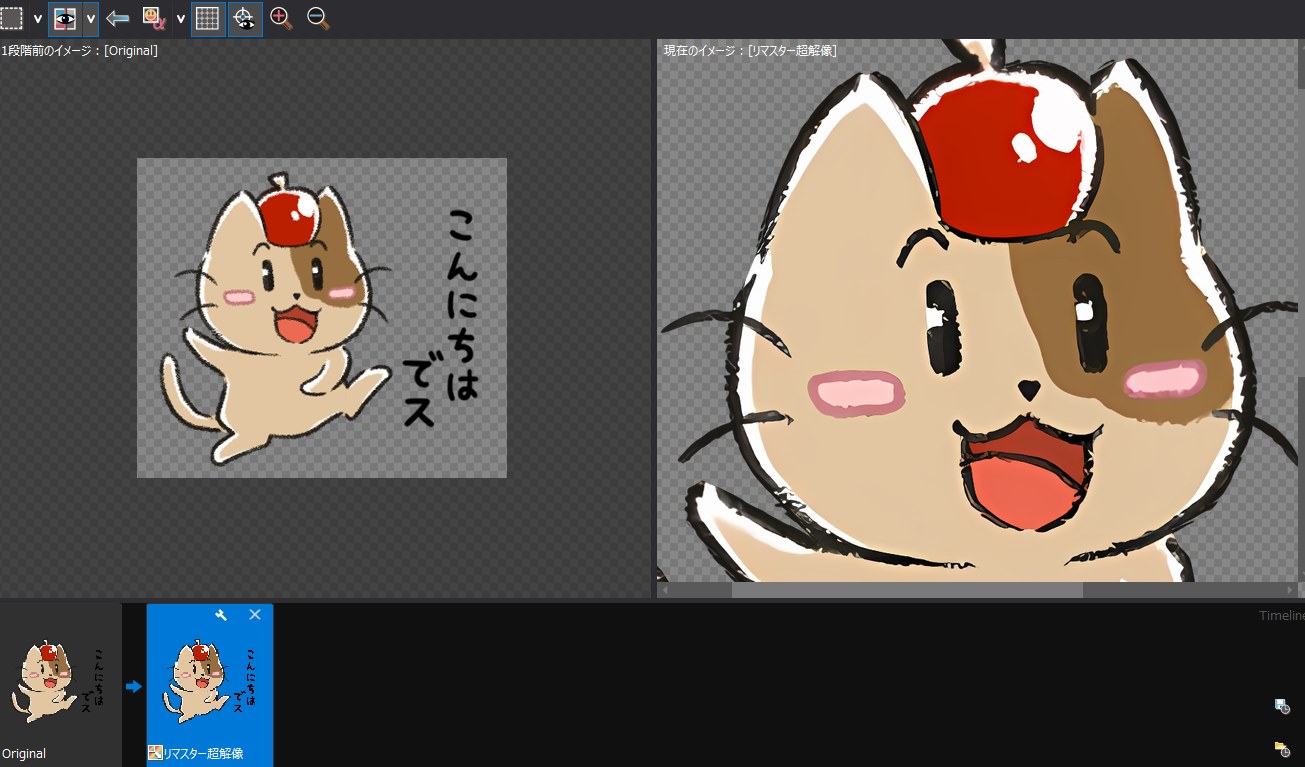 ──I actually had a chance to try out the trial version of ImageStudio 8 myself, and I was impressed by its ability to output in high quality even when the image is enlarged by 4 times. I imagine original data from Nintendo DS titles is a fitting target for this function.
Asai:
Yes, I think so. As far as I've heard from customers recently, it's mostly being used for ports from the Nintendo DS, Nintendo 3DS, and PlayStation Vita. Regarding Nintendo DS titles, the LCDs of those times tended to make images show up darker, so the original images of some titles were made lighter to make up for that. When these images are remastered in ImageStudio 8 as they are, the white tones show up overexposed on today's LCDs. This problem was solved by inserting an image darkening process into the ImageStudio8 batch processing. The episode made me reminisce of the times when we had to adapt colors to LCDs. Also, ports of bishojo games from the PlayStation Portable make use of ImageStudio 8 a lot.
Ono:
The super high-resolution remastering works very well on images with clear color changes, so 2D illustrations in particular are an area where it can demonstrate its performance perfectly, and this is also what we are receiving the most interest in.
Hashimoto:
It can also be used for data from the original PlayStation or SNES, depending on different factors. We can't guarantee that it will work for each piece of data, but if it works on 900 out of 1000 images, that means that only 100 images will need to be re-done by hand, reducing the originally needed man hours to one-tenth. We think it's worth your time to try out the trial version.
Ono:
We haven't had many cases of people backing out from the service after trying out the demo, most users are satisfied with the results and just proceed to install it.
AI Engine Structure and Types
──Since you mentioned AI engines earlier, I would like to ask you a question about this topic as well. I saw that ImageStudio 8 is equipped with the Clear waifu2x engine. How is this engine different from the regular waifu2x engine that's also available on the Web?
Hashimoto:
I believe that the standard waifu2x engine doesn't mesh well with images with transparency information. This can be seen particularly in the case of semi-transparent images such as character sprites with missing backgrounds, as the engine fails to optimize the borderlines. Our "Clear" engines, such as Clear waifu2x and Clear RealESRGAN, are able to bring out these borders accurately. Using both the enlarged image and the pre-enlarged image, we apply our own processing which creates clean borders. The quality with which semi-transparent images can be enlarged is one of the selling points of ImageStudio 8.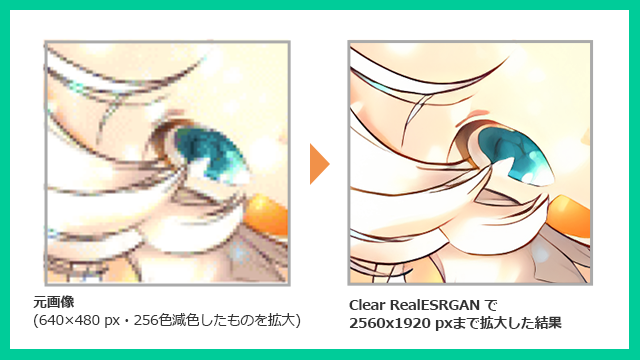 ──What kind of engine is the Clear RealESRGAN engine, which is used for the special processing?
Hashimoto:
The original AI engine is called GAN (Generative Adversarial Network), and ESRGAN (Enhanced Super Resolution Generative Adversarial Network) is its extended version. Real-ESRGAN is a custom extension of ESRGAN, and we have further expanded on Real-ESRGAN and named it Clear RealESRGAN.
ESRGAN is well known as a standard engine for enlargement. There is also an option to increase image resolution using Real-ESRGAN in the AI illustration generation engine that's popular recently.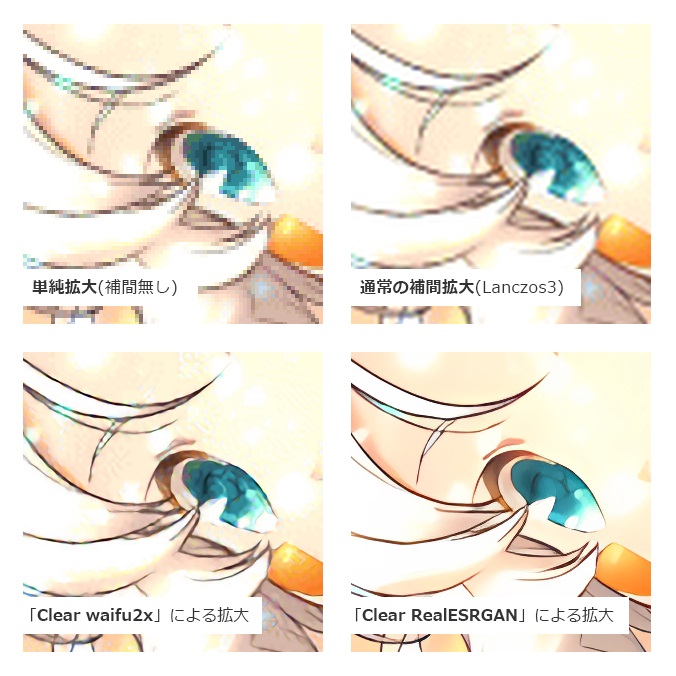 ──What are the differences between Clear waifu2x and Clear RealESRGAN?
Hashimoto:
Basically, since both are AI, they come from the same concept, but have a slightly different approach. Ordinary enlargement is an automatic process that rearranges the original image, but in the case of AI, it's similar to having the image redrawn by the AI. We ask the AI to imagine what the given image would have looked like if it were doubled in size.
──Between Clear waifu2x and Clear RealESRGAN, which seems to be used more often?
Hashimoto:
Clear waifu2x is a versatile engine that produces results without any significant irregularities regardless of the nature of the image. On the other hand, Clear RealESRGAN's results depend greatly on its compatibility with the image.
Ono:
For photo-like images, it's Clear waifu2x that gives better results most of the time. On the other hand, clear realESRGAN excels at anime/cartoon-like illustrations and similar. Sometimes it doesn't perform very well in expressing texture, but sometimes you use it and go, "Wow!" It's not always easy to use Clear RealESRGAN, which is why we refer to it as "Special Processing." Though it can be troublesome, we recommend trying out both and using whichever yields better results for you.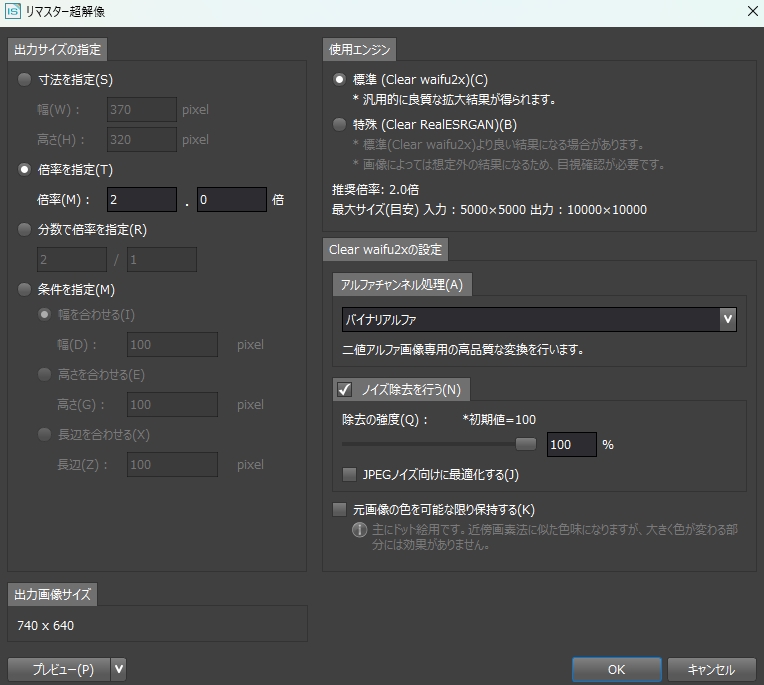 ───Indeed, when I tried it out, the special processing worked very well for simple images, but when a lot of information is involved, things get tricky!
Hashimoto:
Yes, 2D anime CGs and similar images can be difficult, as the AI can imagine and add new objects on its own.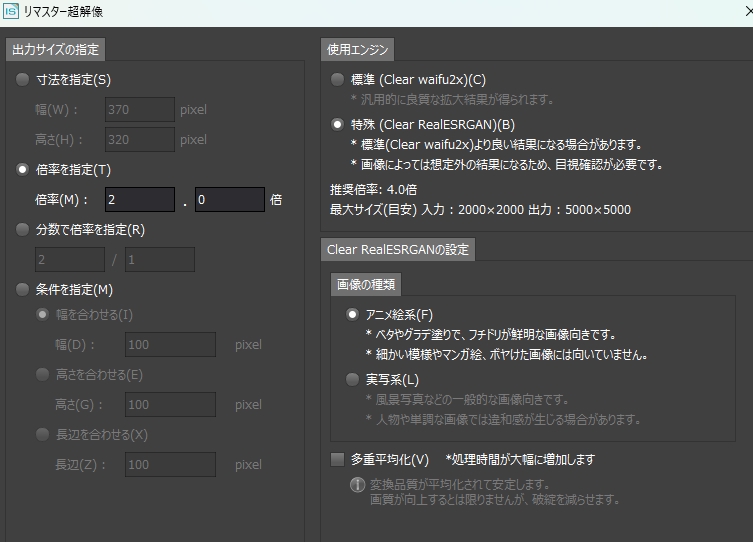 Asai:
Background graphics for more sophisticated games such as PlayStation 3 and Xbox 360 titles can be quite detailed in terms of textures, so there may be cases where parameters for real-life images are used.
Ono:
In Clear waifu2x, we have prepared a variety of options for how to enlarge the alpha channel. You can change whether you want a fully binary extraction or an anti-aliased extraction, as preference is subject to change depending on the image material. Of course, even with the default settings, the image will be enlarged with moderate anti-aliasing, so the result will be clean, without jagged pixels.
──So regarding regular and special processing, it's not about one being better than the other, but about them being designed for different purposes?
Ono:
Neither is universally applicable; we want users to use them according to nature of the purpose and image material.
Hashimoto:
If you have a large amount of material and want to batch process it at once, I recommend using the standard Clear waifu2x. You may not hit the jackpot, but I have the impression that you won't have many misses either.
Batch processing assets in large volumes
──So, it's possible to process a large number of assets at once?
Hashimoto:
We have prepared a macro function, which allows you to specify a folder or drag & drop files and do batch output using the same settings. As an option for higher-level users, there is also a command line processing function, which one can use if they create Windows batch files or PowerShell scripts.
── What is the actual volume of assets that can be processed?
Asai:
I've heard of a case where 5,000 images were processed overnight, including color reduction as well as super high-resolution remastering. It took a 15-hour macro run.
Hashimoto:
The good thing about automatic execution is that you can set it up and go home, and it will be ready for you the next morning. For remastering projects, cases where the original images already exist in a group are frequent, so there is a high demand for batch processing.
──ImageStudio 8 also has a noise reduction function. Can you tell us more about it?
Hashimoto:
As with super high-resolution remastering, ImageStudio 8 offers two types of denoising: one that uses Clear waifu2x and the other using Clear RealESRGAN. Clear waifu2x denoising is designed to remove block noise that appears when compressing files as JPEGs. Clear RealESRGAN denoising takes advantage of the fact that Clear RealESRGAN removes noise on its own and delivers the image after pushing it through the Clear RealESRGAN enlargement and then restoring the image to its original size, leaving only the effect of noise reduction.
Process flow
──From here, I would like to ask you about the actual process of using ImageStudio 8. What kind workflow for remastering games using ImageStudio 8 can be seen often?
Asai:
The first step is for the client to provide the resources to a commissioned company to determine whether remastering is possible. Though, in such cases, art managers and technical artists often start by trying out in ImageStudio 8.
Ono:
For the test, a few trial pieces are processed to check the quality and get a feel for how much manual rework is going to be needed. After that, the designer (and user of the program) continues the work.
──So, after some degree of quality control at the beginning, the user then batch remasters the images in large quantities. Are designers the main users in most cases?
Ono:
For high-resolution remastering, I think the users are mostly designers. The final compression may be done by the programmer, but the designer will do everything up to the manual corrections after the enlargement.
Asai:
Lately we've also have had many background and effect artists tell us that they would like to try the super high-resolution remastering.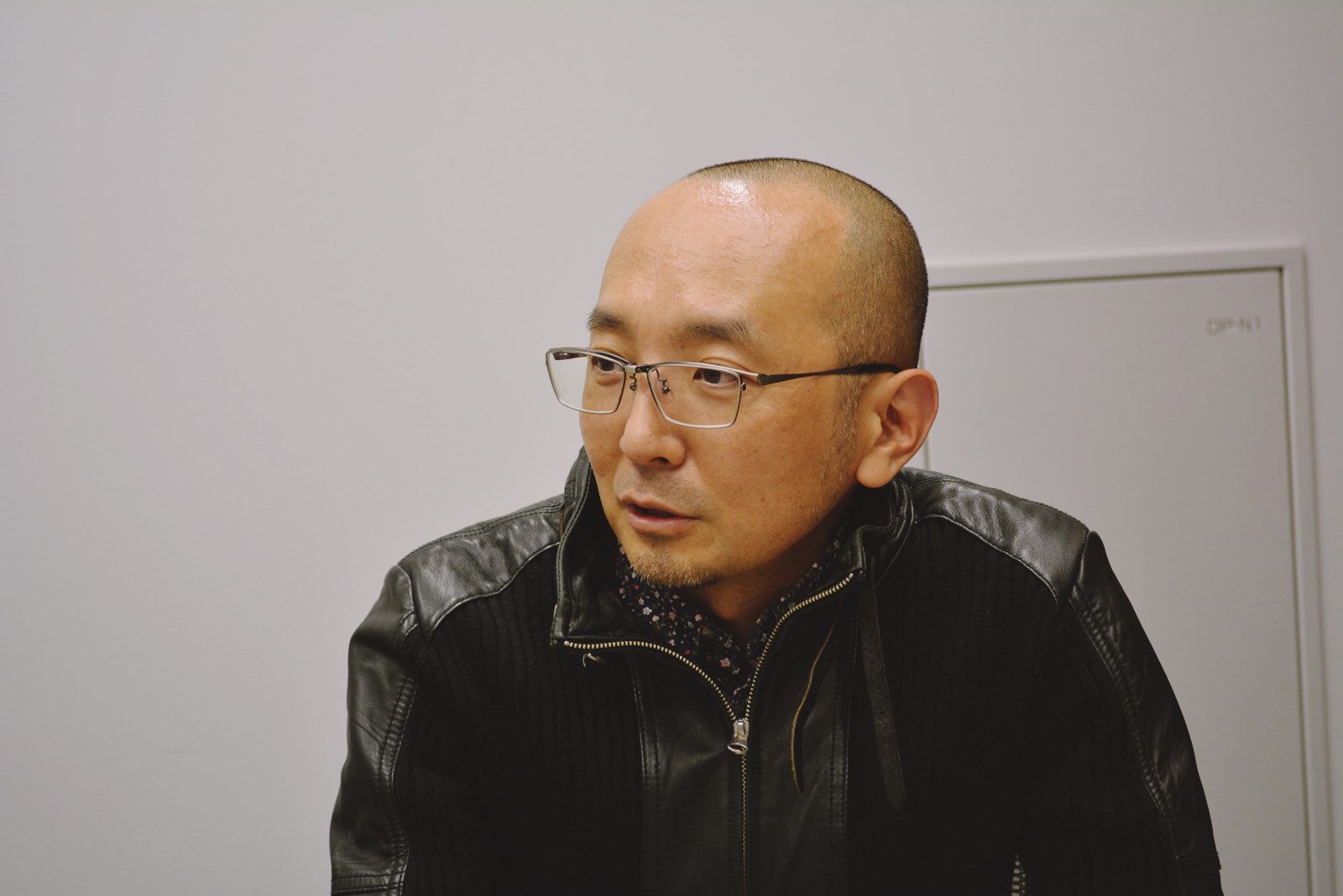 Hashimoto:
Of course, this is not to say that only designers can use it. I'm sure there are cases where product managers do so too.
──ImageStudio 8's UI certainly seems simple – when I tried the demo, I found it easy to use at a professional level, even as a novice user. However, I think some people may not be confident that they will be able to make good use of the software. What kind of customer support and consultation systems does CRI have in place?
Ono:
We are always available for consultations about how to get desired results with the program. For example, if a client says, "I tried to reduce the colors, but it didn't turn out the way I wanted," we may ask them to provide a sample of the image to try it out on our side, and then advise them on how to adjust the parameters to get the result they want.
Hashimoto:
The support we provide is basically at the level of general software support, but as a past example of OPTPiX-specific support, we have written and delivered scripts to clients. The ImageStudio series uses JavaScript to apply filters in image processing, and there were cases where we wrote scripts in response to requests for special conversions.
──I see that you have a flexible response to clients. ImageStudio 8 is updated regularly, but do you have any specific updates planned for the future?
Ono:
We will soon be including a new feature in a following update. It will be an enhancement to the color reduction function called the Critical Area Finder. The ImageStudio series has long had a function for selecting critical areas to exclude from the color reduction. For example, if you want to maintain only the colors of a character's eyes or mouth on an image. However, as this is done manually by mouse, it can be very tedious to do each image one by one. This is where the Critical Area Finder comes in handy – it is a function that detects and marks the eyes and mouths in an image by utilizing AI.
Hashimoto:
We are also working on improving the super high-resolution function. I mentioned earlier the strengths and weaknesses of AI – while Real-ESRGAN maintains clear edges on an image, graininess and similar textures get lost. On the other hand, with waifu2x, edges become fuzzy, but the textures remain intact. Theoretically, I think that by combining the strengths of both engines, it is possible to produce output with both clear edges and preserved textures. This is what we are in the process of researching.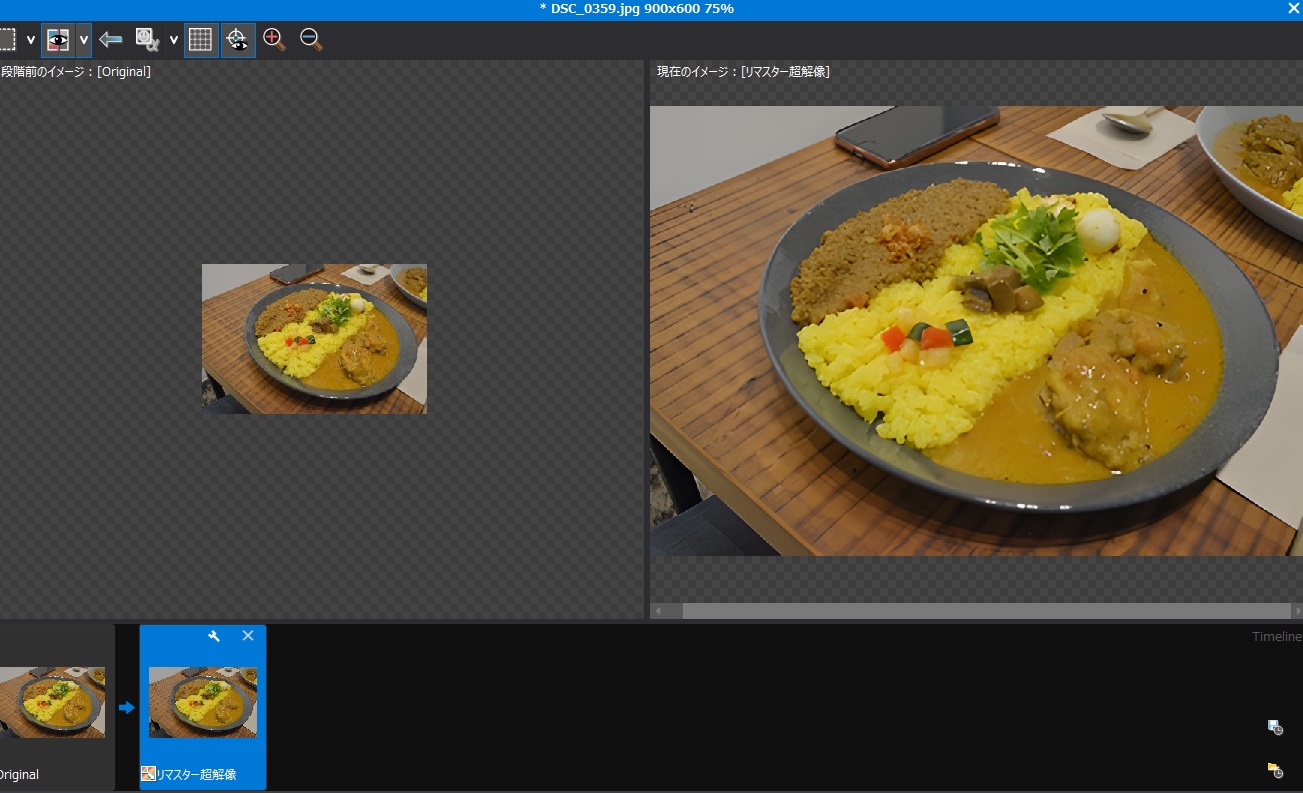 ──So you will not be focusing on enhancing high-resolution remastering or color reduction individually, but rather on updating both functions in parallel?
Ono:
Indeed. The demand for color reduction is still significant, and we want to accommodate such users.
Asai:
We hope that by meeting the need for both functions, more users will find use for ImageStudio 8.
──The timing seems great as we seem to be in somewhat of a "remastering boom," with many Nintendo Direct and other titles getting remastered versions. ImageStudio 8 is sure to come in handy for such games.
Asai: I would strongly recommend it to any companies looking to revive their older IPs!
──Thank you for your time.

OPTPiX ImageStudio 8 product details
Inquiries to developer
Apply for a free 14-day trial
Writer/Editor: Junichi Matsui
Interviewer/Editor: Ayuo Kawase


Written by. Amber V based on the original Japanese article (original article's publication date: 2023-06-16 11:00 JST)